What Does Meghan Markle Really Want From Her Tabloid Court Battle? How The Former Actress Ended Up In A Bitter Feud Against Her Estranged Father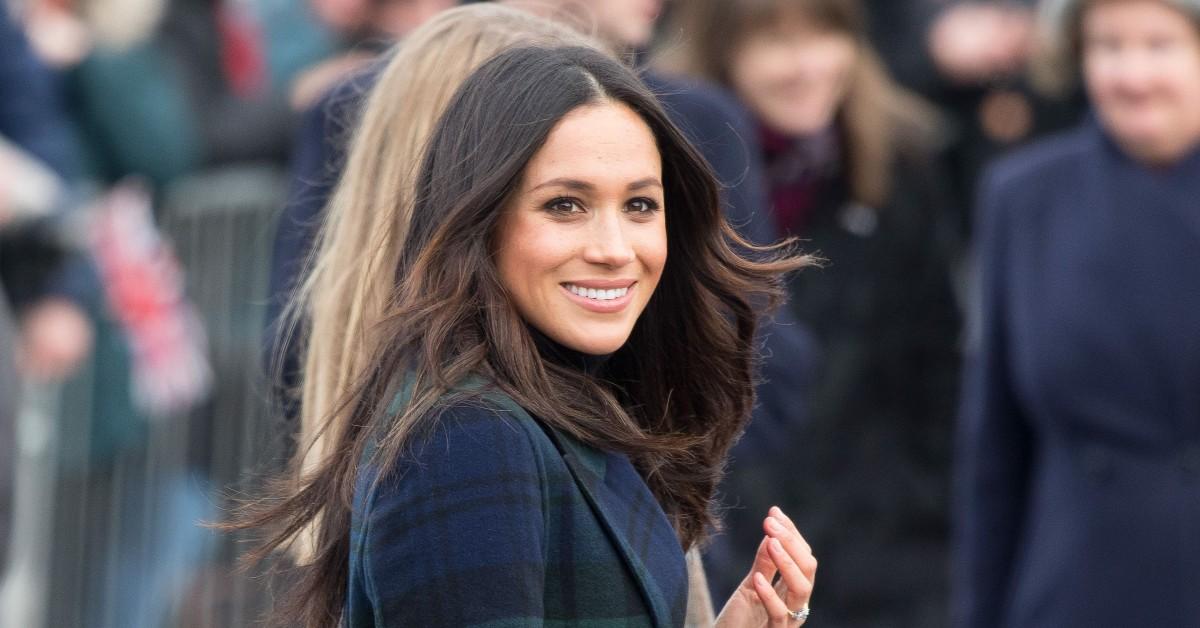 Bond may have bailed out, but in the absence of meaty cinema to inject theater into pandemic-curtailed lives this winter, thrill-seekers could do worse than turn to the imposing Gothic Revival Royal Courts of Justice in London this January for a fix of drama.
Article continues below advertisement
Because there, in the wood-paneled courtrooms, hot on the heels of Johnny Depp's libel case against British tabloid newspaper The Sun, than attention will turn to another high-profile plaintiff, Meghan Markle, as she embarks on a privacy claim against Associated Newspapers Limited (ANL), publisher of the Mail on Sunday.
Markle's case promises to be more refined, but equally as explosive. She is accusing the publisher of misusing her private information, breach of data protection rights, and infringement of copyright when they published a private letter she sent her father, Thomas, in the run-up to her wedding to Prince Harry. Coronavirus permitting, the Mail on Sunday is intent on calling Mr. Markle as a witness, leading to the case being dubbed Markle vs Markle.
Article continues below advertisement
Even the pre-trial trailers have provided some fascinating humdingers. As part of the preparatory process ahead of this month's Battle Royale, the Markle legal juggernaut was derailed in its bid to prevent the defendant from using the biography Finding Freedom in their case. The newspaper sought permission to use the book on the basis that Meghan had "lost her rights to privacy in the contents of the letter" because, along with her husband, she cooperated with the authors in order to put out "their version of events."
Markle's legal team countered that the couple did not meet with the authors "for the purposes of the book" and called the allegation that their client collaborated on the book a "conspiracy theory." Her lawyers argued that references to the infamous letter in the book were extracts lifted from the Mail on Sunday's contentious article.
Judge Francesca Kaye considered the arguments and allowed the publisher to include the book in its defense, ruling that it did not raise "new defenses," but simply added "further particulars" to ANL's case. The legal sparring session is reported to have cost Markle $230,000.
Article continues below advertisement
It was not the first time that she had stumbled at a preliminary hearing. Five months ago, several parts of her initial claim were thrown out as "irrelevant." That skirmish is said to have cost her $87,000. Indeed, her legal fees alone for the case are expected to be in the region of $2.3 million, which is a fraction of her $100 million Netflix deal, but still a considerable gamble, nonetheless.
These early legal machinations are, however, no indication of whether she will emerge defeated or victorious and have her moment of triumph on the courtroom steps (or via Zoom, depending on travel restrictions). According to media law experts, her chances of success remain reasonable. She has copyright laws in her favor, as letter writers hold the copyright of the correspondence they compose, and unlike the U.S., individuals in the U.K. and Europe have a right to privacy protected by the law.
Article continues below advertisement
This is why most U.K. media shied away from publishing photographs of Prince Harry cavorting naked in Las Vegas hotel room in 2012. They were published first in the U.S. by TMZ. Defendants against privacy claims must prove a breach is in the public interest, hence when The Sun eventually published the royal explicit pics, it said it was acting in the public interest, as the images raised concerns about the Prince's security.
A few months later, the French edition of Closer magazine took a gamble and published long-lens paparazzi shots of Catherine, Duchess of Cambridge, sunbathing topless on the terrace of a private French villa. Royals rarely sue, but the magazine was seen to have overstepped the mark and was successfully sued and fined 45,000 Euros. There was also overwhelming public support for Kate Middleton when the photographs were published.
Markle, on the other hand, finds herself in a different position as she prepares for her case. It is easy to forget that when she first appeared on the scene in the U.K., Markle was a hit. She was ambitious, confident, and independent. She was a breath of fresh air, and initially, Brits were enthralled. Unfortunately, these noble qualities also became the reason why some started to fall out of love with her. Generally, Brits like their princesses to be dutiful, demure, loyal, and neutral – think Kate Middleton or early doe-eyed Diana, all shyness and frailty. Have opinions but keep them to yourself.
Article continues below advertisement
And therein lies the rub, because although Markle was embraced with unbridled enthusiasm at first when she was perceived to be driving a gilded horse-drawn carriage through royal convention and protocol, the love affair started to sour. Her determination to do royalty her way did not sit well in the royal household. Her outspoken views also divided opinion. Wealthy, privileged celebrities will always walk a fine line when they use their platforms to campaign for issues. The Sussexes have been accused of virtue signaling and hypocrisy having spoken out about issues ranging from environmentalism to feminism and homelessness.
They were recently at it again, appearing in the free London newspaper the Evening Standard, at the start of Black History Month, talking about structural racism. Undoubtedly the issues they raise were urgent and important, but the manner and frequency of commentary about the U.K., after having left the country, has been branded "hectoring interventions from a distance."
Understandably, the couple will read these reactions to their commendable attempt to make a better, more inclusive world and feel they can never win. And in some quarters, they never will. Whether Markle is successful in court remains to be seen, but it will largely be academic in the court of public opinion, which is a much fickler arena. There, the House of Sussex stands on shaky foundations. The case itself, with the tantalizing prospect of a father and daughter face-off across the courtroom, will feed the media monster. The script is yet to be written, but it promises to be a blockbuster.