Meghan Markle's Ex Joshua Silverstein Claims She Always Had A 'Complicated' & 'Challenging' Relationship With Her Father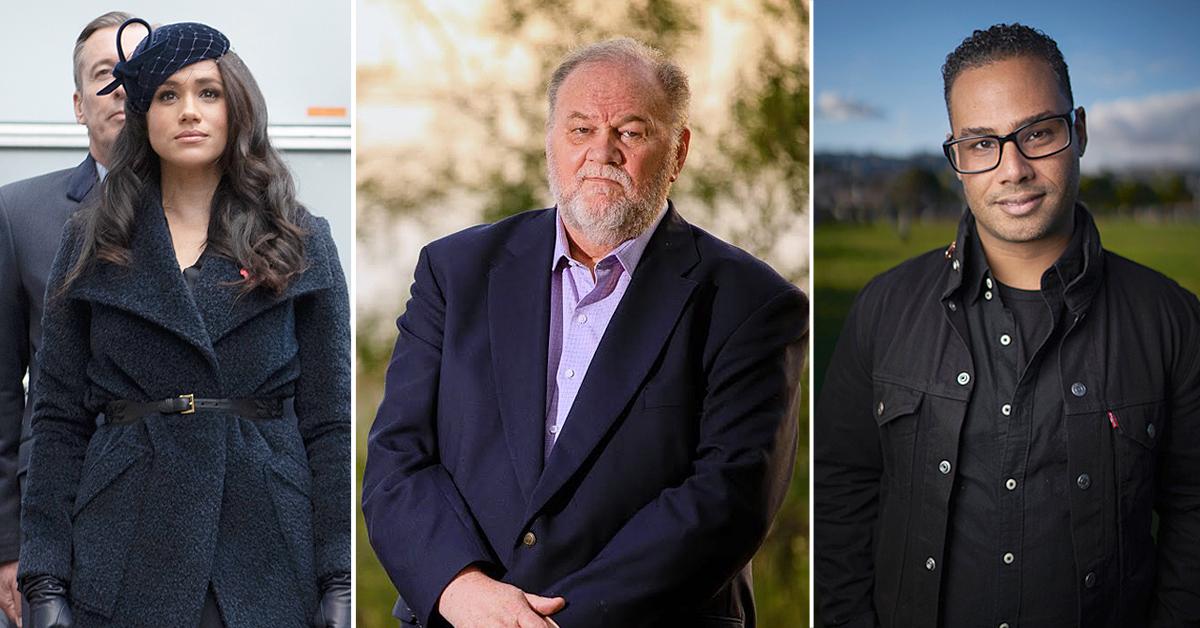 Though Meghan Markle's relationship with her father, Thomas Markle, is currently at an all-time low, her ex-boyfriend Joshua Silverstein claims the two were never truly that close to begin with.
Article continues below advertisement
"I knew her dad growing up as kids," he told Us Weekly. "I didn't see him often ... but I did know that Meghan's relationship with her dad was complicated and I understood that as most teenager-to-parent relationships are."
Article continues below advertisement
"It's hard raising your kids without the secondary parent," he said. "It's all challenging. I don't think there was anything specifically surprising to find out at that time because there were a lot of people that I knew [who] had challenging relationships with their parents. But I did know about it."
Article continues below advertisement
Silverstein suggested that the actress' tension with her father could have just been a result of the divorce, though he "couldn't speak to the specificity of what Meghan went through."

Despite the strain, he stated the father and daughter always had "very cordial" interactions.
Article continues below advertisement
"If that means creating a boundary with your parents, sometimes that's what you have to do," he concluded.
The Suits star cut ties with Thomas after he lied to her about his involvement with the paparazzi.
Article continues below advertisement
An insider told The Sun he recently went to the home of Oprah Winfrey — the TV personality who interviewed Meghan and Prince Harry for their tell-all — to deliver a note, asking the star if she would interview him herself.

"He feels he deserves a chance to have his say," the insider shared, adding that he wants to "tell his side of the story."