Exclusive: Meghan Markle & Chrissy Teigen 'Have Become Very Close' In The Past Few Months, Insider Reveals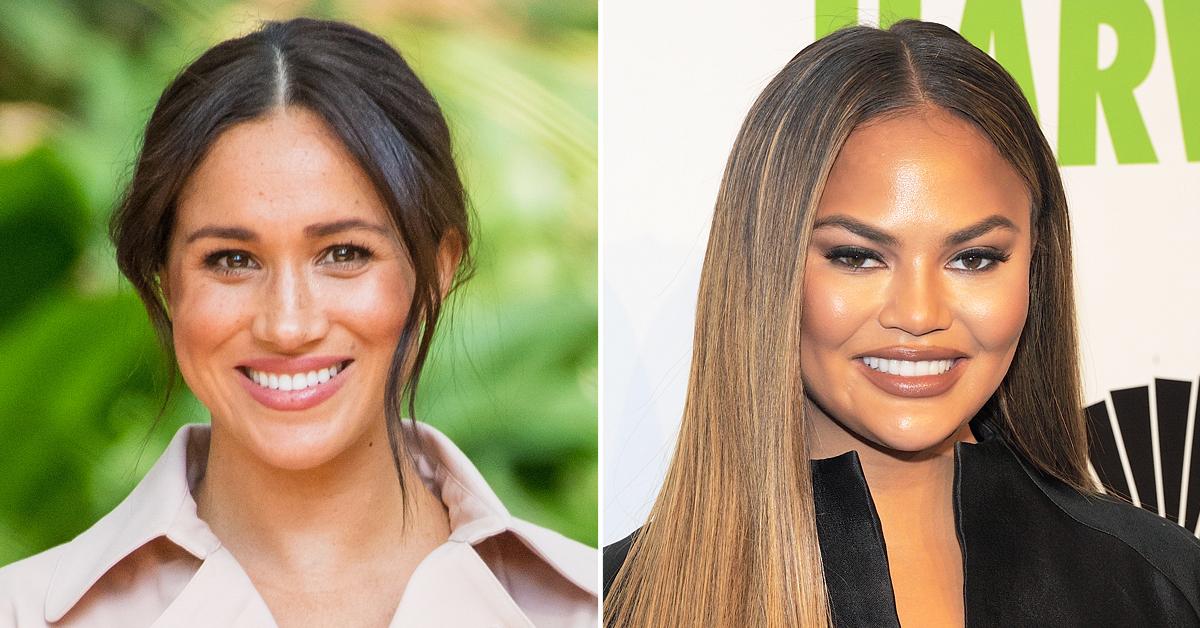 Chrissy Teigen was being coy when she casually revealed to Andy Cohen that Meghan Markle had reached out to her recently, as the two stars are now much more than casual acquaintances, an insider dishes.
Article continues below advertisement
"Chrissy and Meghan have become very close. The speak all the time and have developed a deep bond very quickly," a source exclusively tells The Royal Observer. "Meghan has an entirely new group of friends since meeting Harry. Oprah, the Clooney's and Elton John have all been very welcoming to her, but Chrissy is someone she knew long before Harry arrived. They both got their start as models on the game show Deal or No Deal and went on to marry men who could not only change their careers, but also their lives. Meghan needs a real friend like Chrissy."
Article continues below advertisement
Over the years, the two fell out of touch, as they both pursued their dreams. However, Teigen always defended Meghan whenever she faced backlash after joining the royal family.
"Chrissy will be good for Meghan. She is a real friend. Someone who tells you what you might not want to hear in a kind way," insiders add. "Being besties with Oprah and Gayle is great but deep down Meghan knows neither one of them were calling her before Harry. Chrissy is a girls' girl and has already started to introduce Meghan to members of her squad. It won't be long before we see Chrissy, Meghan and Kim Kardashian all hanging out together."
Article continues below advertisement
Initially, Meghan reached out to Teigen after she suffered a pregnancy loss at 20 weeks. But since then, the two have spoken often, including after Meghan's big Oprah interview.
"Yeah, she's been so kind to me ever since we connected," Teigen told Cohen. "She had written me about baby Jack. She is really wonderful and so kind — just as kind as everyone says she is."
Article continues below advertisement
Article continues below advertisement
"That's why you look at everything and you're like 'My god, what is absolutely wrong with people that they have to make this person out to be so malicious or so crazy?' when it's just as simple as them being as kind as everybody says they are," the cookbook author added. "She's a really wonderful girl."