'She's Really Wonderful': Chrissy Teigen Reveals 'Kind' Meghan Markle Reached Out To Her After Pregnancy Loss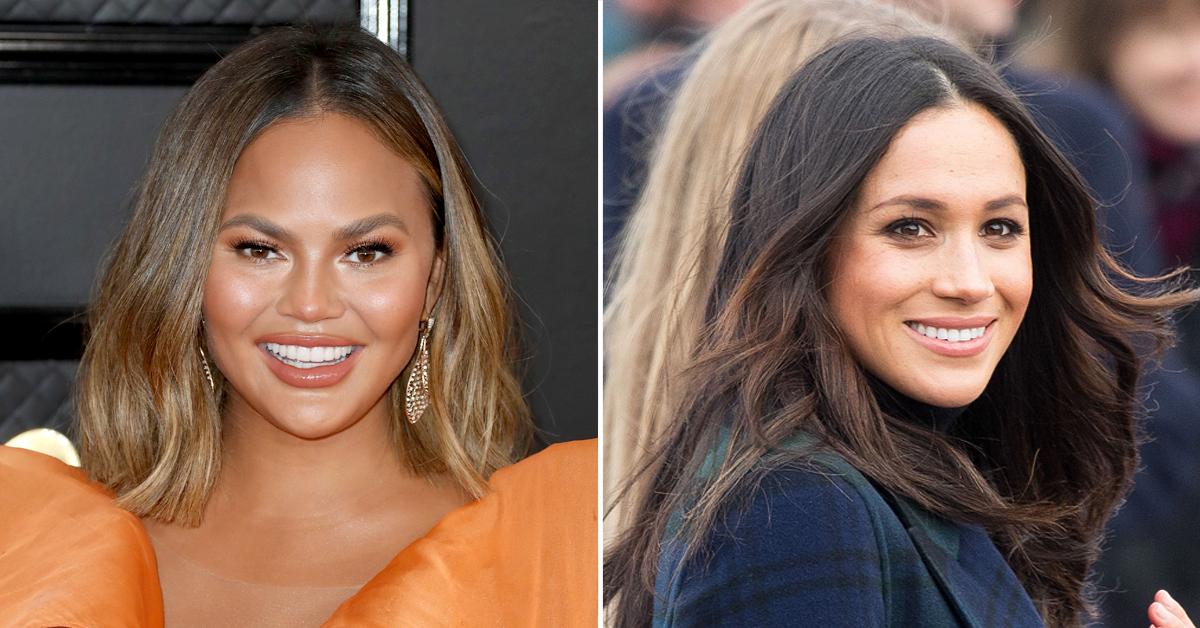 Showing her support. Chrissy Teigen revealed that Meghan Markle reached out to her after she and husband John Legend lost their third son, Jack, during the third trimester of the model's pregnancy.

Meghan endured a similar struggle last summer when she suffered a miscarriage.
Article continues below advertisement
"That's why you look at everything and you're like 'My god, what is absolutely wrong with people that they have to make this person out to be so malicious or so crazy?' when it's just as simple as them being as kind as everybody says they are," the cookbook author added. "She's a really wonderful girl."
Article continues below advertisement
The mom-of-two also revealed that she talked to Meghan after her and Prince Harry's interview with Oprah Winfrey aired.
"I think when I ended up watching it, it was like 'Holy s**t, this is big," she recalled. "But also I waited a long time to watch it, so I'd already heard so much about it by the time that I got to it. But ... very eye-opening."
Article continues below advertisement
The two women first crossed paths in the late 2000s, as they both worked on the game show Deal or No Deal.

"I am especially a fan of Meghan. She was lovely," the model shared a few years ago. "Now everyone asks me what she was like, and I say, 'Sorry, no dirt. She's gorgeous.'"
Teigen has stood up for the Suits star on several occasions, blasting claims that Meghan would ever bully members of Buckingham Palace's staff.