Queen Elizabeth 'Understands' Why Meghan Markle 'Can't Travel' To Prince Philip's Funeral, Insider Reveals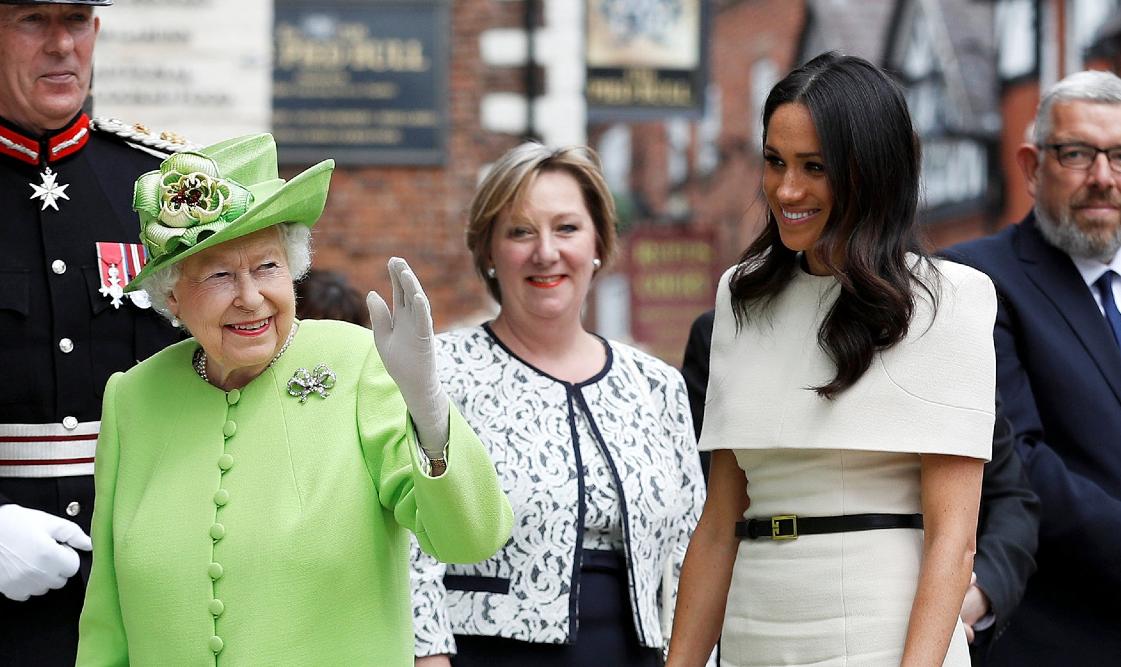 Article continues below advertisement
However, Queen Elizabeth "understands why she can't travel at the moment," a source told PEOPLE.
Article continues below advertisement
Meghan was advised by her doctor's to stay put, while her hubby made the trek abroad.
Article continues below advertisement
"Meghan and Harry were told about his grandfather's passing by his father, Prince Charles, before the news was made public. The first thing they did was call the Queen and check in on her," a source told The Royal Observer. "Meghan just picked up the phone and called. It might not have been the right thing to do, and it may not follow protocol, but she didn't care. When another human being is hurting, you reach out to them."
This is hardly the first time the Suits star has reached out to Harry's grandmother. After she learned Philip was hospitalized in February, she made sure to get in touch right away.
Article continues below advertisement
"This morning, I woke up earlier than H and saw a note from someone on our team in the U.K. saying that the Duke of Edinburgh had gone to the hospital," Meghan told Winfrey during her tell-all. "But I just picked up the phone and I called the Queen just to check in."
Article continues below advertisement
"That's what we do," she explained. "Being able to default to not having to every moment go, 'Is that appropriate?'"
For his part, Harry said, "For so many in my family, what they do is there's a level of control in that because they're fearful of what the papers are going to say about them."
"Whereas with us it was just like, just be yourself," the Duke of Sussex added. "Just be genuine. Just be authentic. If you get it wrong, get it wrong, if you get it right, you get it right."
Article continues below advertisement
"My grandfather was a man of service, honour and great humour. He was authentically himself, with a seriously sharp wit, and could hold the attention of any room due to his charm—and also because you never knew what he might say next," Harry began.
He added, "He will be remembered as the longest reigning consort to the Monarch, a decorated serviceman, a Prince and a Duke. But to me, like many of you who have lost a loved one or grandparent over the pain of this past year, he was my grandpa: master of the barbecue, legend of banter, and cheeky right 'til the end."