Princess Eugenie & Princess Beatrice Aren't Surprised By Prince Harry's Memoir Since They Believe He 'Was Rarely Heard Within The Royal Family': Source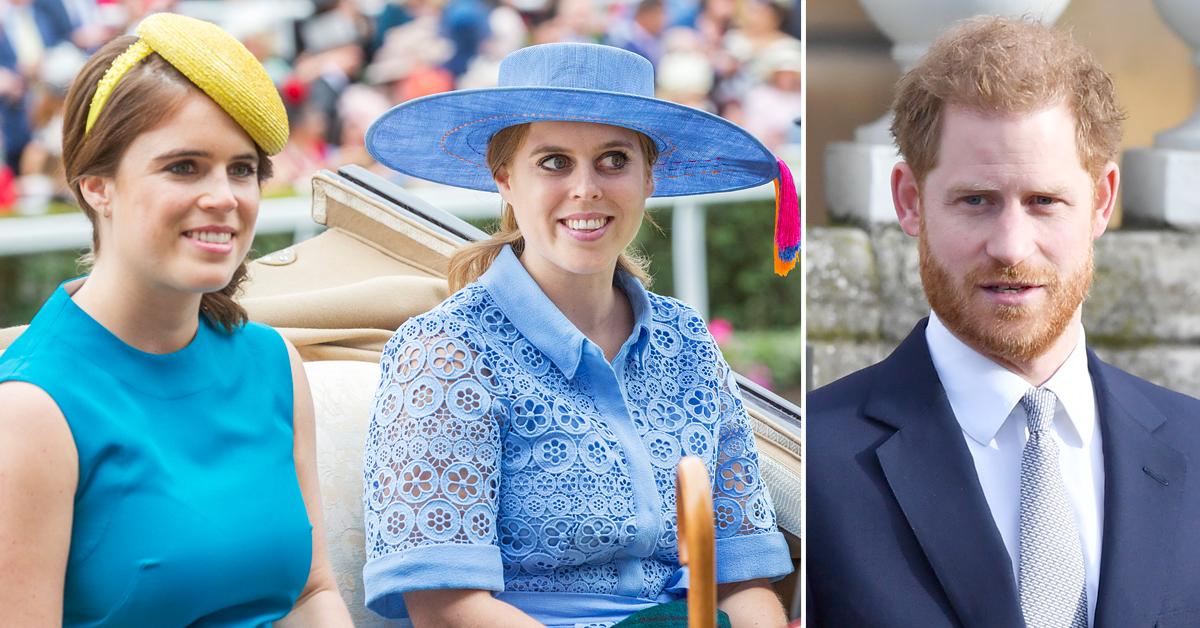 Though the majority of the royal family is up in arms over the idea of Prince Harry releasing a memoir next year, he does have a few relatives in his corner.
Article continues below advertisement
"They believe Harry's outspoken remarks may have been triggered because previously his voice and opinions were rarely heard within the royal family," an insider explained, adding that since the father-of-two was the "resident joker" of the brood, "eyes would roll" whenever he tried to discuss serious matters.
Article continues below advertisement
However, his interview with Oprah Winfrey and writing a memoir makes him feel like he "is finally being listened to," the insider noted.
Harry has always had a close relationship with his cousins, especially Eugenie. In fact, when Harry and Meghan left England to move to America, he invited her and her husband Jack Brooksbank to live at Frogmore Cottage, his old home.
Article continues below advertisement
During that time, Harry met Eugenie's son, August, who was born in February, and a few days after the birth, the new mom congratulated Harry after he announced that the Suits star was pregnant with their second child, daughter Lilibet.
Article continues below advertisement
"Congratulations dear cousins.. we couldn't be happier for you all," Eugenie captioned a photo of Harry, Meghan and Archie on her Instagram Story.
The baby boom only helped strengthen the cousins' bond.
"What is lovely is Eugenie having her baby as Harry and Meghan are having theirs," a source said. "They are very close. And they are all deciding to go their own route."