Kim Kardashian Removes 'Royal Runways' Level From Cellphone Game After Megxit Comparisons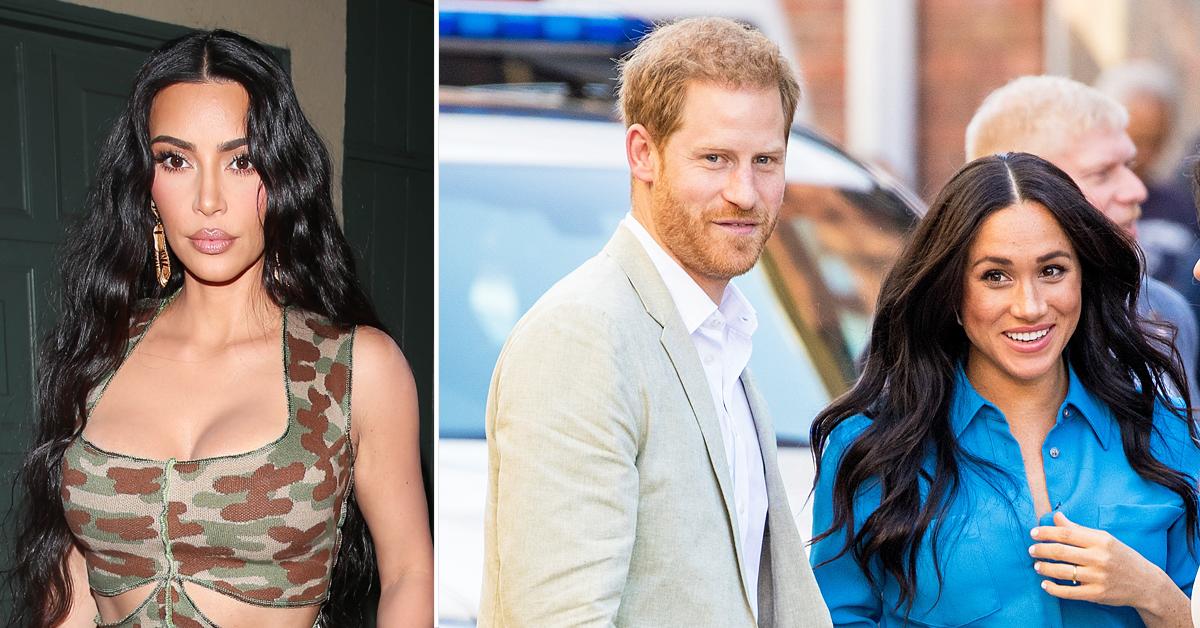 When the Kardashians and royals collide! Kim Kardashian removed a section of her new cellphone game that featured a prince and his actress bride quitting the royal after fans compared it to Megxit.
Article continues below advertisement
In the "Royal Runways" section, the game featured a red-headed prince named Prince Aston and his dark-skinned actress wife, Princess Bianca, who quit his "cold and distant" royal family. Additionally, the princess gave candid interviews about the monarchy. Sound familiar?
"Prince Aston has done everything in his power to welcome me into the Royal Family. Unfortunately, I can't say the same about everyone in his family," Bianca said in the game, which is similar to what Meghan Markle said while talking to Oprah Winfrey in an interview that aired in March.
Article continues below advertisement
The Queen calls the couple "selfish and irresponsible" for "digging into my family's business on television."
Article continues below advertisement
Bianca later declares she is leaving "the royal family," to which the prince says, "There is nothing I wouldn't do to ensure my wife's happiness."
Needless to say, fans vented about the portrayal on social media. One person wrote, "#KimKardashian please take down the game. The Queen is truly a good woman who has served her country and the commonwealth almost her whole life long. Meghan Markle and Prince Harry came to the US to knock you off your thrown. Please don't help them. Copyright it first."
Article continues below advertisement
"The two characters are obviously based on Meghan [Markle] and [Prince] Harry," Lily Tonner, a 24-year-old who loves the game, told The Sun. "I was really shocked. The Queen speaks quite rudely in it. It's in poor taste considering everything she has been through recently."
Article continues below advertisement
"We heard a lot of valuable feedback around our recent Prince Aston and Princess Bianca quest," the developer said in a statement. "It's clear we missed the mark with this, and we sincerely apologize. We did not intend to direct any negativity towards any particular person or groups of people. The content is no longer live in the game."
Article continues below advertisement
"She is disappointed that this happened and has requested an internal investigation to ensure that this misstep doesn't happen again," a source said.