Kate Middleton's Uncle Blasts Prince Harry After His Candid Interviews, Says His Comments Are 'Really Hurtful'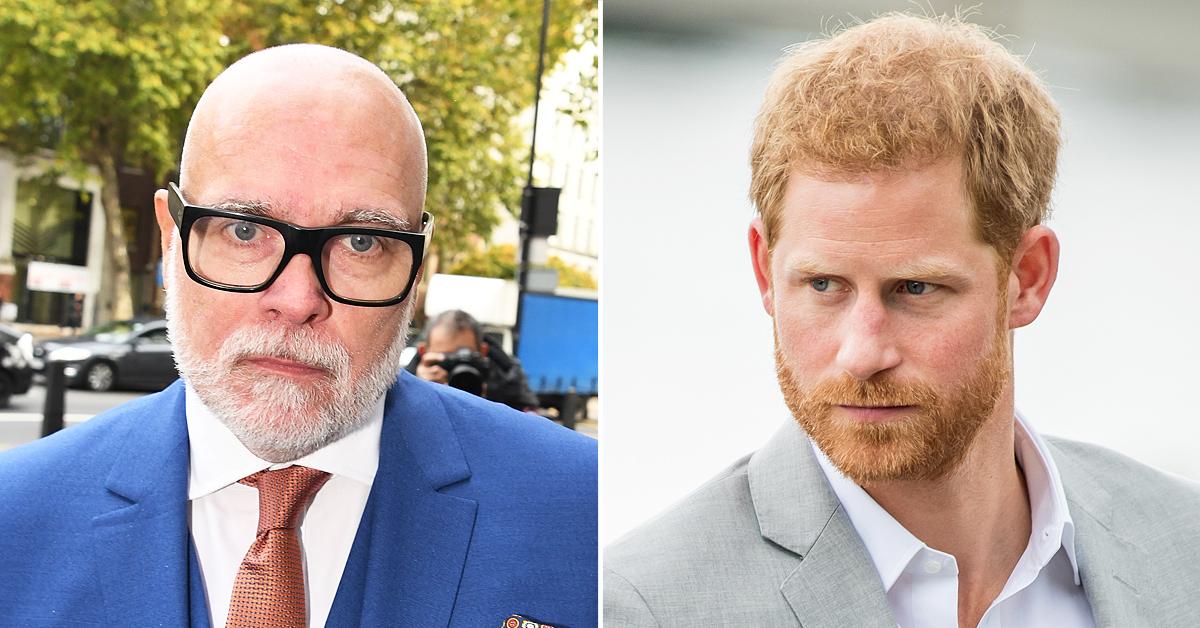 Not holding back! Kate Middleton's uncle Gary Goldsmith slammed Prince Harry after he gave a few revealing interviews in the past few months.
Article continues below advertisement
"I went from being happy [about Harry making the decision to step down from royal life] to [being] angry [and] worried about him," Goldsmith told Closer magazine. "Everyone is astonished. He wanted to step back and protect his wife, now he's charging in. It's an attack on the family. Why do it? If you want an easy life, work it out privately and have a conversation respectfully. Don't air it in public, it's really hurtful."
He added, "The harsh truth – in my opinion – is that if Harry doesn't get a grip and stop this self-indulgent episode, there will soon be no common ground or relationship to rebuild. But if anyone can bring peace to the royals, Kate can. Kate is a brilliant arbiter and peacemaker. Every bone in her body is about making friends and doing the best she can … She's trying to mediate."
Article continues below advertisement
In May, Harry revealed what his life was like behind closed doors. "It's a mix between The Truman Show and living in a zoo," he said about his upbringing while speaking to Dax Shepard on the actor's podcast. "The biggest issue for me was that, being born into it, you inherit the risk. You inherit every element of it without a choice. And because of the way the U.K. media are, they feel an ownership over you."
Article continues below advertisement
A few weeks later, Harry continued to bash the royal family and even called out his father's parenting skills in his new AppleTV+ series, The Me You Can't See.
"My father used to say to me when I was younger, 'Well, it was like that for me, so it's going to be like that for you,'" Harry said.
Article continues below advertisement
"That doesn't make sense," he noted. "Just because you suffered that doesn't mean that your kids have to suffer, in fact quite the opposite. If you suffered, do everything you can to make sure that whatever negative experiences that you had you can make it right for your kids."