Kate Middleton's Uncle Reveals She Is 'Trying To Mediate' Prince Harry & Prince William's Ongoing Drama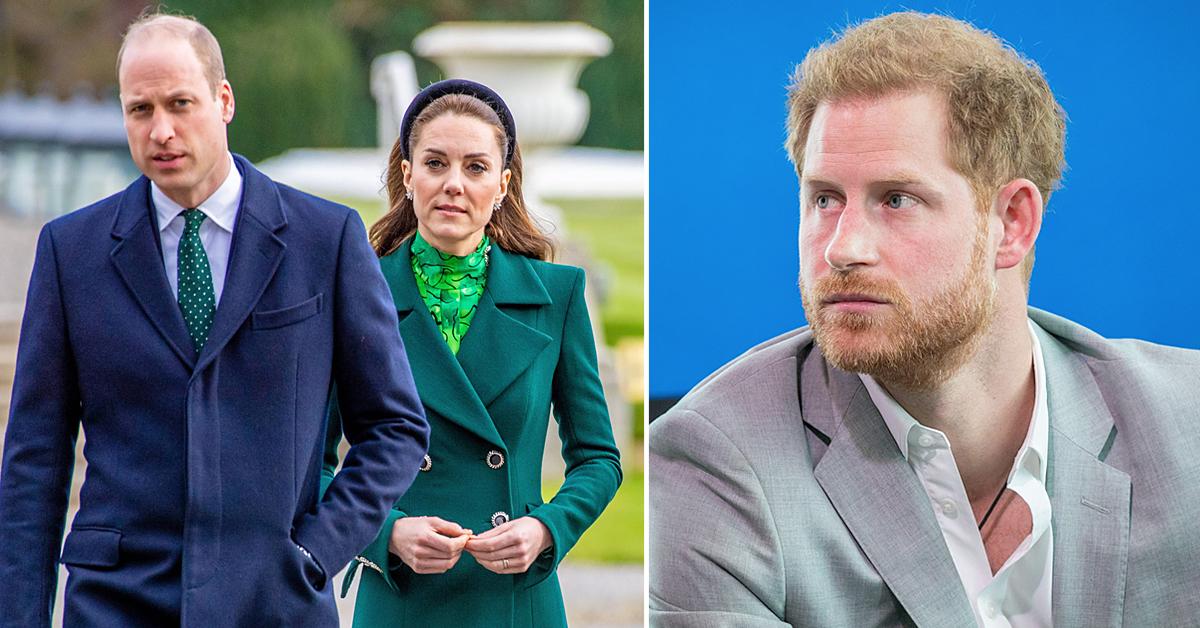 Prince Harry and Prince William haven't been on the best terms for a while, and Kate Middleton is supposedly trying to bring the brothers back together again, her uncle Gary Goldsmith revealed.
Article continues below advertisement
"If you want an easy life, work it out privately and have a conversation respectfully. Don't air it in public, it's really hurtful," Goldsmith told Closer magazine. "The harsh truth — in my opinion — is that if Harry doesn't get a grip and stop this self-indulgent episode, there will soon be no common ground or relationship to rebuild."
He continued, "But if anyone can bring peace to the royals, Kate can. Kate is a brilliant arbiter and peacemaker. Every bone in her body is about making friends and doing the best she can ... she's trying to mediate."
Article continues below advertisement
Despite the drama, Goldsmith believes Kate is "very happy" being part of the royal family and is doing a great job.
Article continues below advertisement
William and Harry reunited at Prince Philip's funeral on April 17, where they were spotted talking after the service — and Kate, 39, even was in on the conversation.
"They were very tense as they walked into that chapel," royal expert Katie Nicholl said of the brothers. "As they came out of it, you could see some tension diffused. And I think that was largely down to the Duchess of Cambridge, who made a point of speaking to Harry and when she did that, you can see them visibly relax."
Article continues below advertisement
Nicholl continued, "It's always been my understanding that behind the scenes, Kate has tried very hard to forge a rapprochement and act as a peacemaker between William and Harry. She loves Harry. She says that she is the sister that he never had. She has been heartbroken to see them fall out, and I think she is one of the few people, one of the few family members who would actually be able to push the brothers together, which she did in a very subtle way, but was very effective."
Article continues below advertisement
Goldsmith has praised Kate before and even said that she will make a great ruler one day.
"I think that when the Queen steps down, things need to pass to William and Kate," Goldsmith told the Daily Mail. "Charles would do a good job, of course, but in terms of freshening things up it would be better with William and Kate."
"Kate was born ready. I think she's quite unique. I've said it before but I mean it, she's as beautiful inside as out. And she knows about duty and putting others before herself. Kate is a giver, not a taker," he added.