Royal Recycling! Kate Middleton Wears Blouse From 2010 Engagement Photos In New YouTube Video — Watch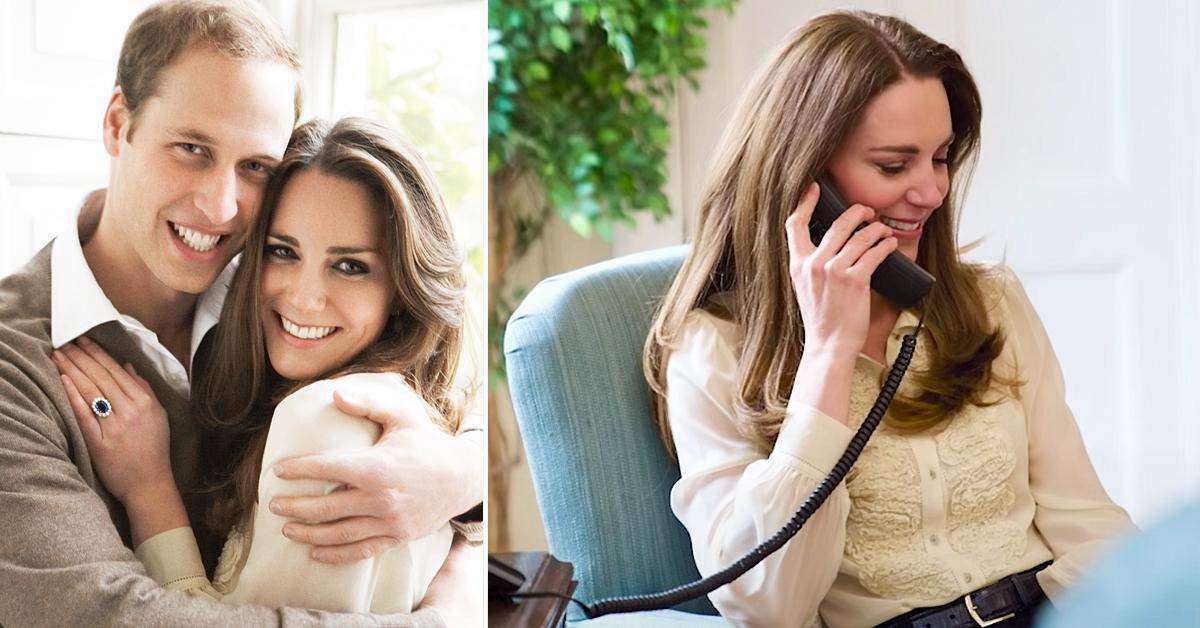 The royals are just like us! Kate Middleton wore the same white blouse from 2010 in a new YouTube video, which was posted on Monday, May 10.
Article continues below advertisement
In the clip, the 39-year-old spoke to a teenager named Romy who was featured in her new book, Hold Still: A Portrait Of Our Nation in 2020.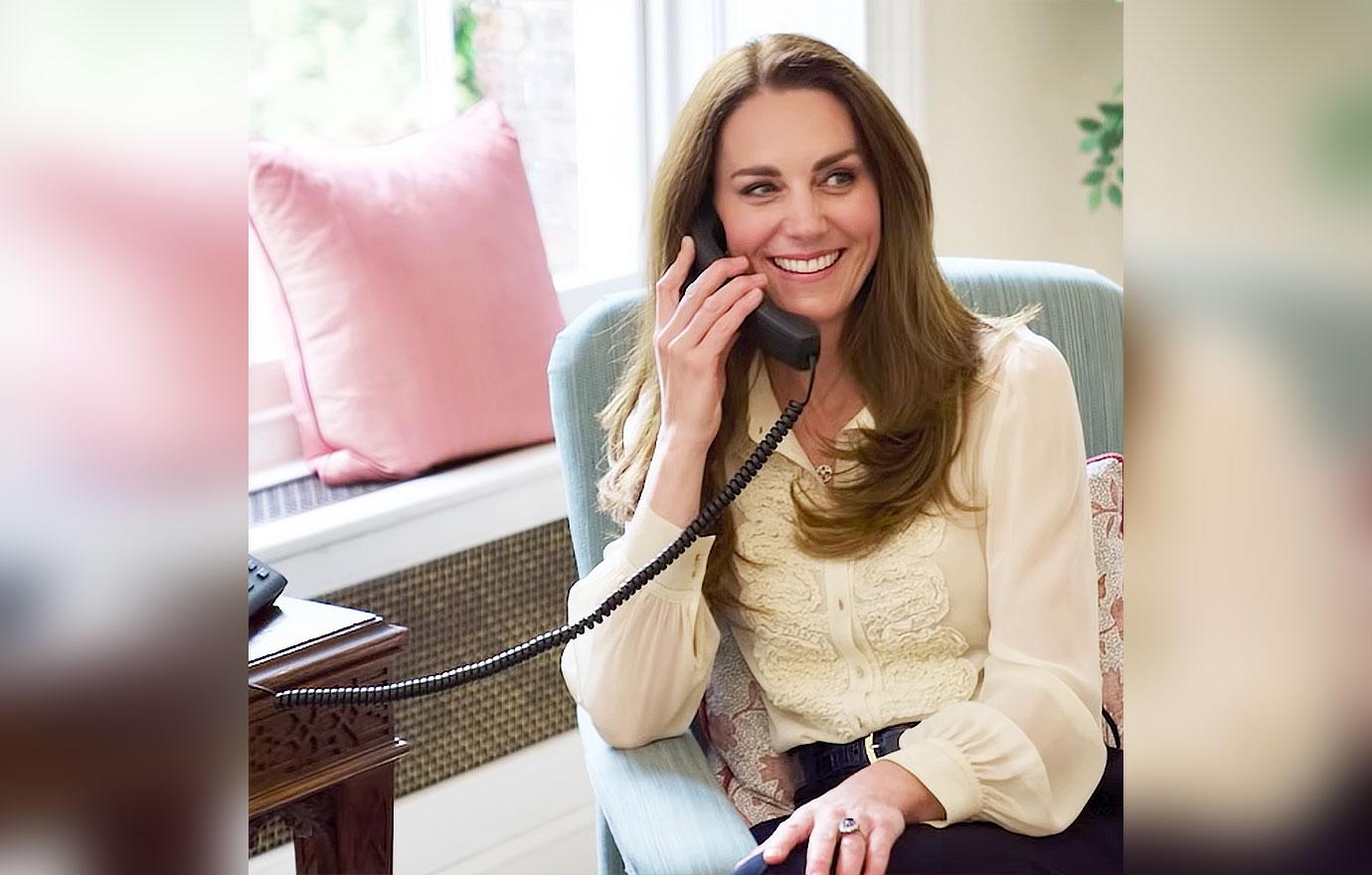 Article continues below advertisement
During the call, the mom-of-three wore the cream-colored Whistles blouse with black pants and added the Queen's pearl earrings as a final touch.
Article continues below advertisement
Of course, the exact style — which is named the "Kate" — is sold out, but the brand has another version with an oversized collar available on their website.
Kate first wore the flowy blouse while posing alongside Prince William for their engagement portraits in 2010. At the time, the couple looked happier than ever, and Kate even showed off her gorgeous sapphire engagement ring. (The duo recently celebrated their 10th wedding anniversary on April 29.)
Article continues below advertisement
It's no surprise Kate decided to take the white blouse out of the closet, as she is known for wearing the same outfits over the years. In fact, she wore her blue Alexander McQueen coat at least four times over the last several years.
"Sensible dressing is a big part of the Duchess of Cambridge's brand. She's sending a message that she's not going overboard," fashion writer Elizabeth Holmes said as to why Kate likes to repeat her outfits.
Article continues below advertisement
"I think what it reveals is that the royals want less focus on their clothes. It takes the spotlight off of what they're wearing and puts it on the cause," Holmes added.
Article continues below advertisement
Meanwhile, Kate and Prince William announced that they just launched their own YouTube channel, making themselves more relatable than ever!