Kate Middleton Wears Stunning $12,350 Diamond Necklace In Anniversary Portrait With Prince William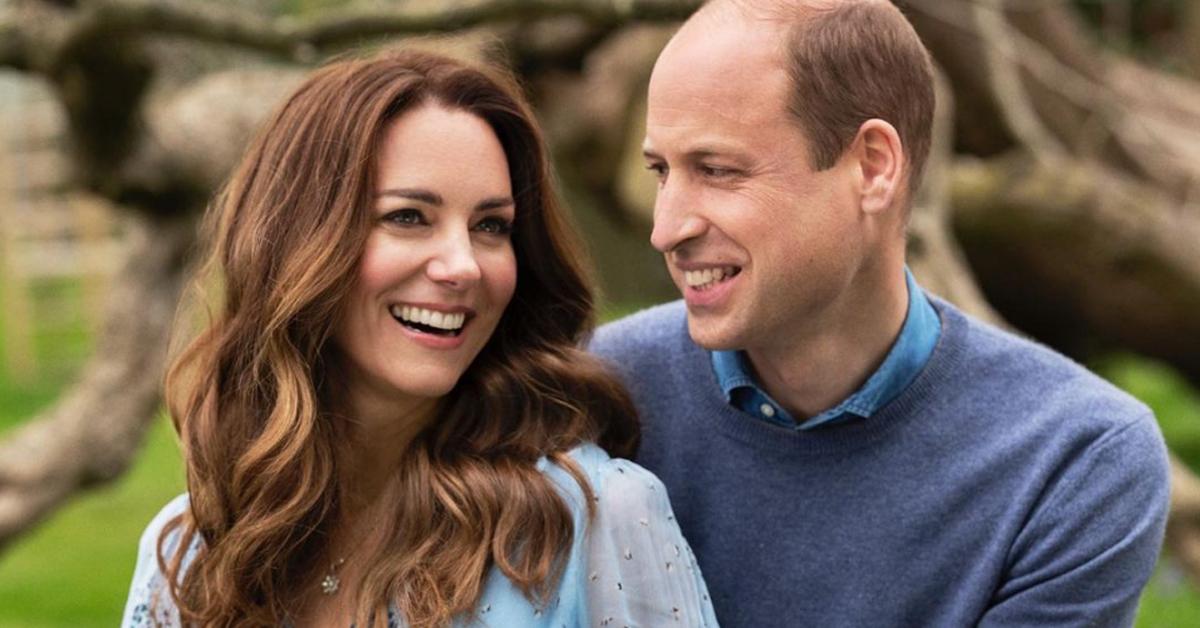 Kate Middleton showed off a new diamond necklace in two new portraits ahead of her and Prince William's 10th wedding anniversary, but the sparkly piece of jewelry came with a hefty price!
Article continues below advertisement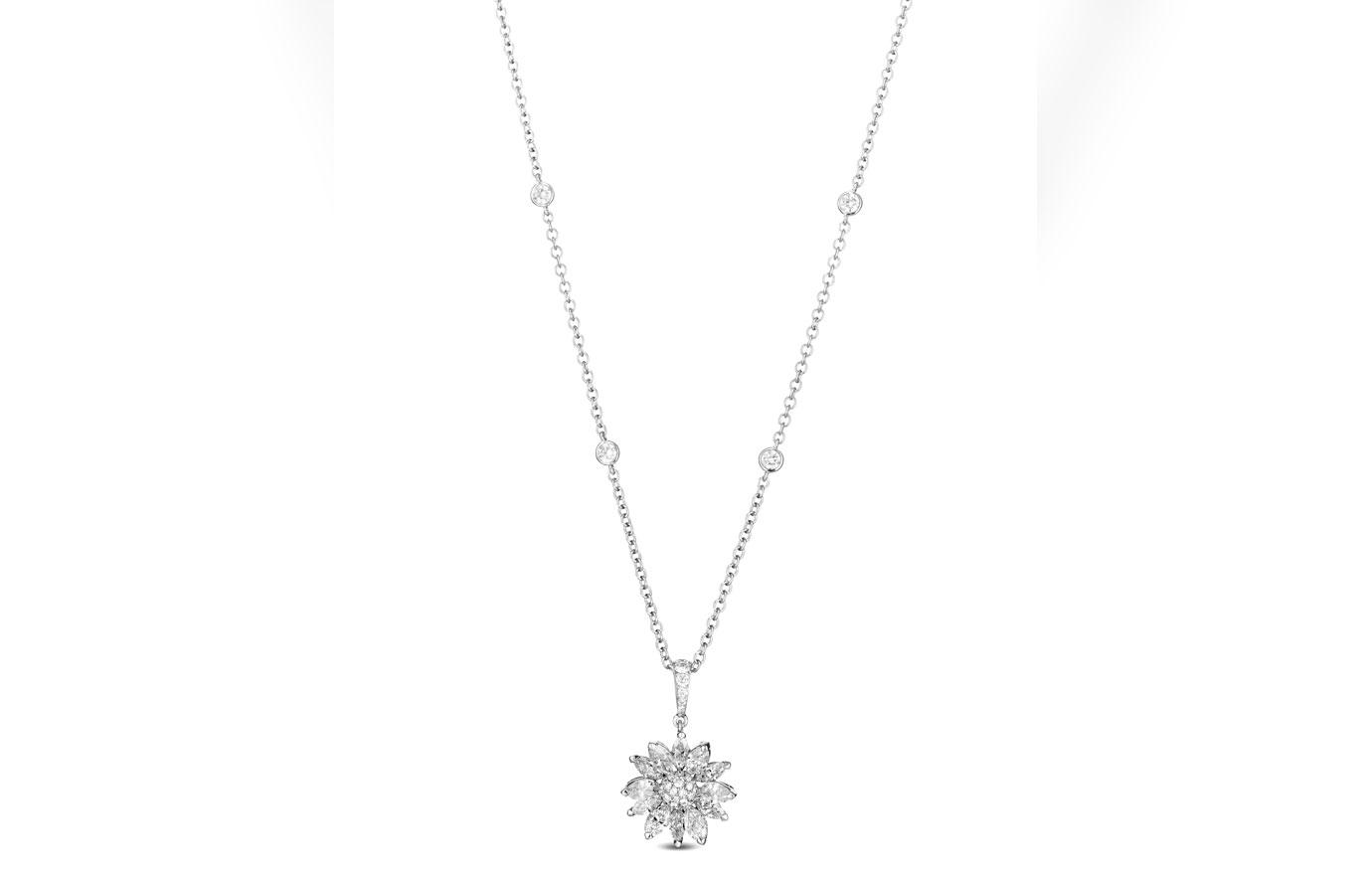 The Daisy Heritage Pendant from Asprey retails for $12,350 and is handcrafted with marquise diamond petals and pave diamonds, mounted in 18 karat white gold.
Article continues below advertisement
The retailer wouldn't confirm if William gave the necklace to his wife, but usually 10th wedding anniversaries are traditionally marked by diamonds.
Article continues below advertisement
William previously got Kate a diamond eternity band from Annoushka when Prince George was born in 2012.
On April 28, the couple shared two new portraits ahead of their big day. "Taken this week ahead of The Duke and Duchess' 10th wedding anniversary," the caption read, adding that the snapshots were taken by Chris Floyd.
Article continues below advertisement
In the photos, Kate and William were seen laughing and embracing one another. The mom-of-three wore a beautiful blue gown, while William sported a blue vest and blue pants.
Article continues below advertisement
"Thank you to everyone for the kind messages on our wedding anniversary. We are enormously grateful for the 10 years of support we have received in our lives as a family. W & C," they captioned an adorable video of their family.
Of course, fans loved seeing the brood all together. One person wrote, "Why did this make me incredibly emotional. Happy Anniversary to a beautiful couple!🤍 and what an amazing family and life you have created together," while another echoed, "What a beautiful family! Our future King and Queen❤️ Happy anniversary😍."
Article continues below advertisement
A third user added, "Oh my goodness this is the most precious little treat! 🥺😍 Happy anniversary! ❤️."
Over time, it seems like William and Kate's bond has only grown stronger. "The couple in the most recent photos though are people you'd want in your social bubble, popping in for drinks around the BBQ," she said. "Happy and incredibly relaxed together, they look like they'd be the best fun. Some couples grow apart during a decade of marriage but William and Kate's body language suggests they have grown closer and learned to enjoy life openly and with confidence," body language expert Judi James said about the couple's recent snaps.