Kate Middleton Reassured Daughter Princess Charlotte Before They Walked Into Prince Philip's Memorial Service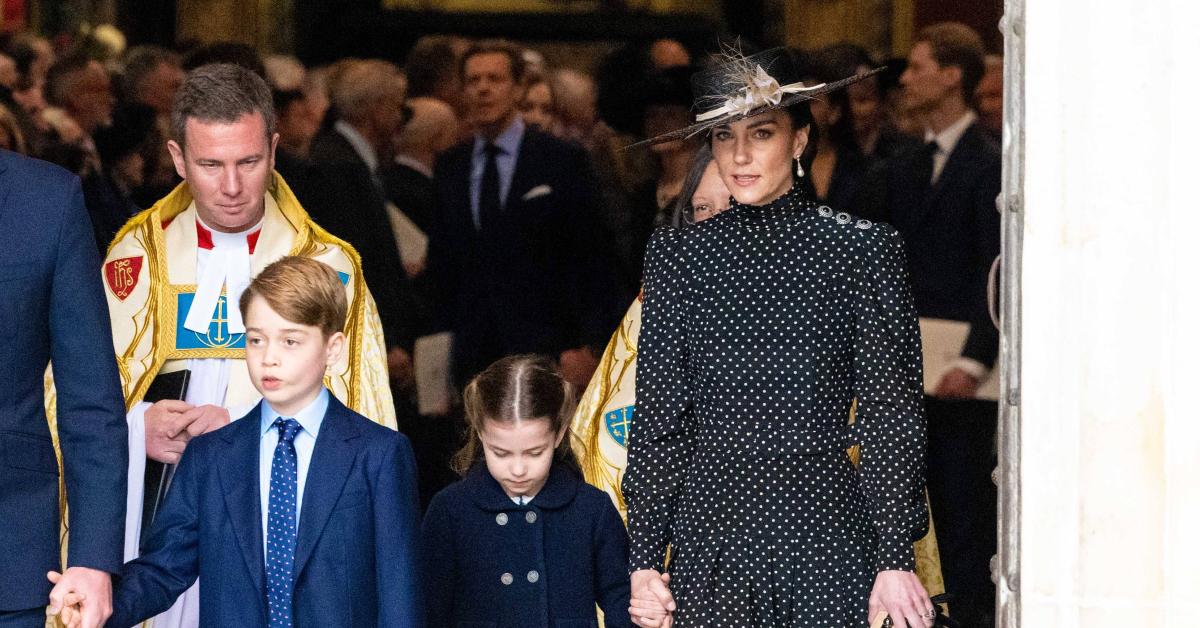 On Tuesday, March 29, Kate Middleton and Prince William brought along their two eldest children, Prince George, 8, and Princess Charlotte, 6, to Prince Philip's memorial service.
Before going into Westminster Abbey, Kate, who was holding her daughter's hand, told the little girl, "You can smile," lip reader Jacqui Press reported.
Article continues below advertisement
Kate and William's youngest son, Prince Louis, 3, was not in attendance, most likely because of his age. The rest of the royal family supported one another almost one year since Philip died at 99 years old.
"It was very emotional. I worked with Prince Philip for 14 years and traveled the world with him. I did a lot of things with him and deeply missed him when he died," Philip's former bodyguard Richard Griffin shared. "Prince Philip had a big footprint on the service, you could see it right the way through. It was fantastic to be able to come today and pay our respects. It was a wonderful, wonderful service. He was the most caring man you could possibly meet."
Article continues below advertisement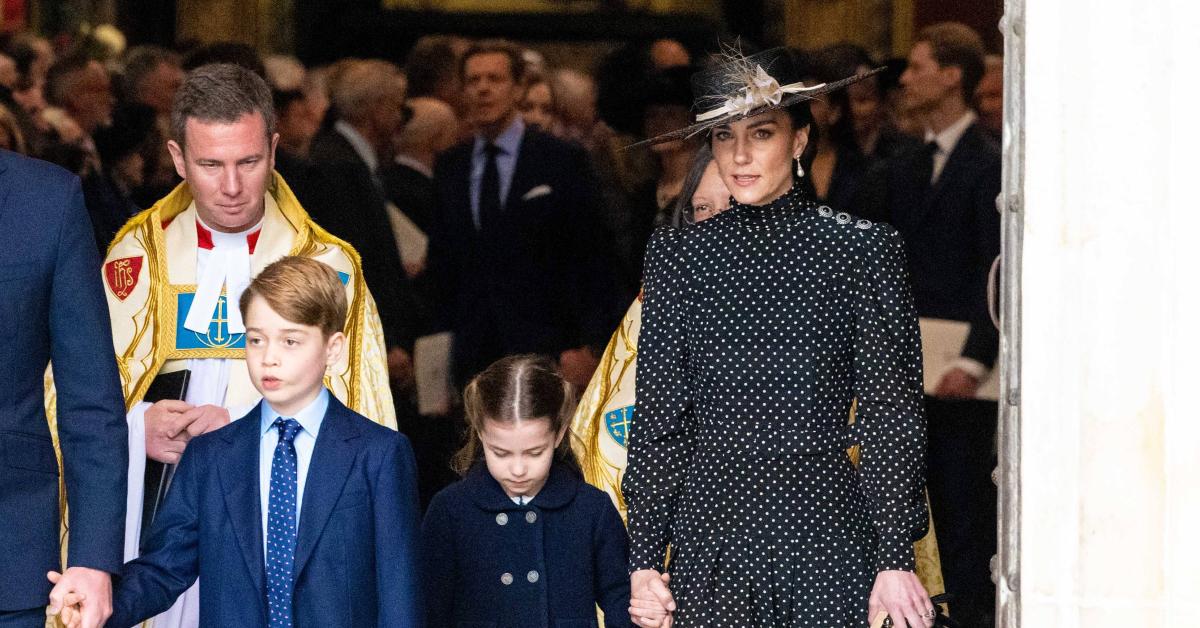 The Dean of Westminster also spoke kindly about the late Duke. "As we give thanks for the life of a remarkable man, perhaps out greatest tribute to him, most especially in these far too troubled times, will be for us to accept the challenge, implicit in his life," he stated. "To rekindle in our hearts something of that call, and to pray (as I think he did) for the inspiration and the guidance to play our part, however small, in working for a kinder future."
Article continues below advertisement
Last year after Philip passed away, Prince William reflected on his grandfather's legacy.
"My grandfather's century of life was defined by service — to his country and Commonwealth, to his wife and Queen, and to our family," he said. "I feel lucky to have not just had his example to guide me, but his enduring presence well into my own adult life — both through good times and the hardest days."
"I will always be grateful that my wife had so many years to get to know my grandfather and for the kindness he showed her," William continued. "I will never take for granted the special memories my children will always have of their great-grandpa coming to collect them in his carriage and seeing for themselves his infectious sense of adventure as well as his mischievous sense of humour!"