Prince William & Kate Middleton Bring Prince George & Princess Charlotte To Prince Philip's Memorial Service — Pics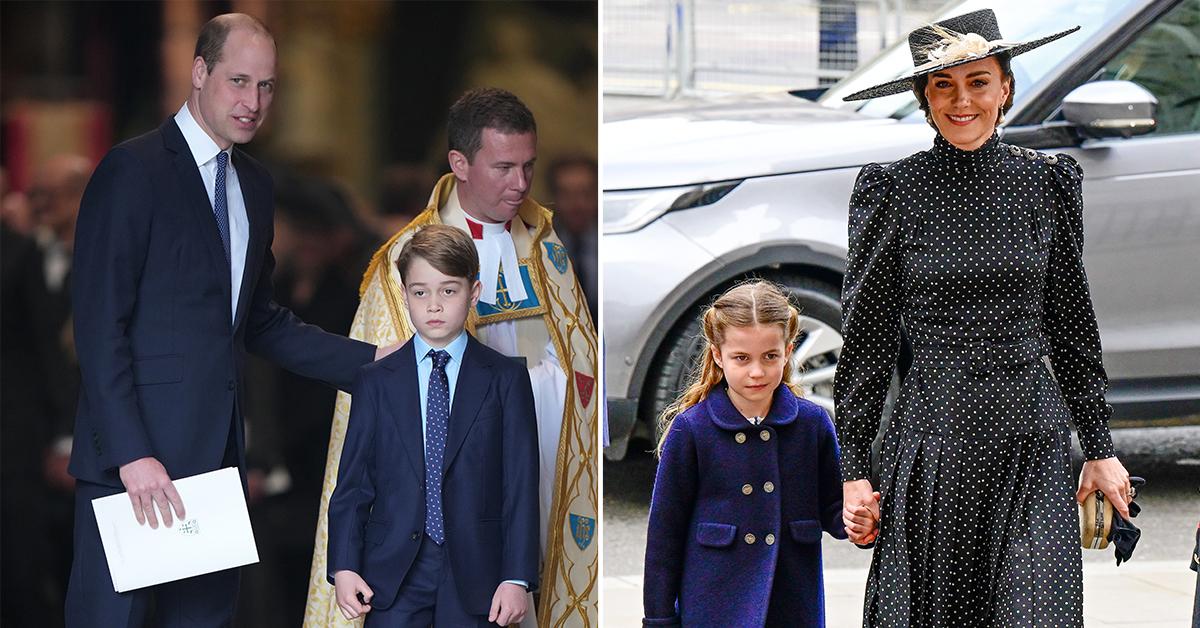 Prince William and Kate Middleton had their two eldest kids, Prince George, 8, and Princess Charlotte, 6, tag along when they all attended Prince Philip's memorial service on Tuesday, March 29.
The two tots looked all grown up as they entered Westminster Abbey along with the rest of the royal family.
Article continues below advertisement
Scroll through the gallery below to see more photos of the gang.
Article continues below advertisement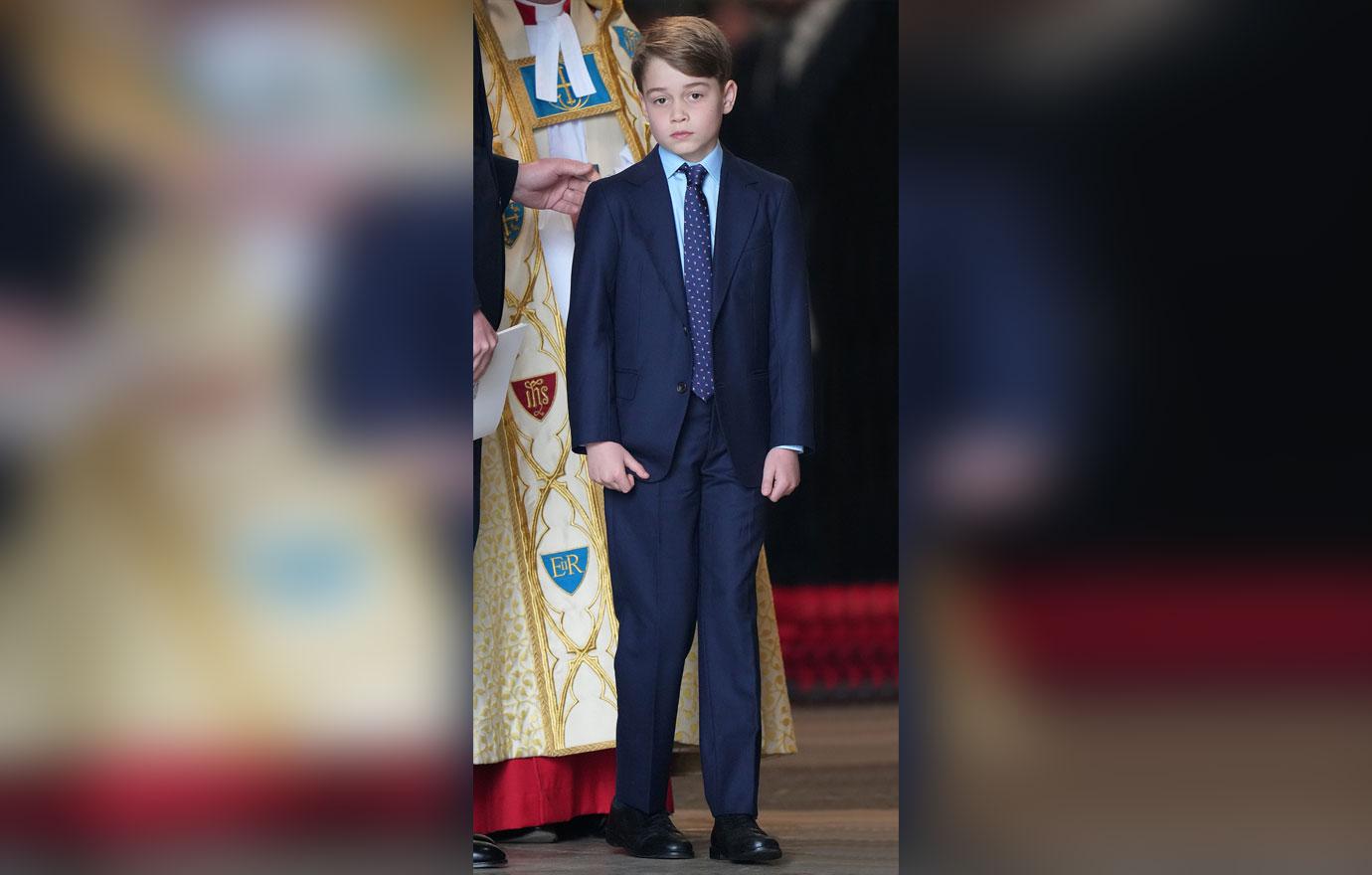 Prince George looked dapper in a blue suit.
Queen Elizabeth was escorted by Prince Andrew, who recently settled his sexual abuse lawsuit with Virginia Roberts. Zara and Mike Tindall, Princess Eugenie and Princess Beatrice were also there.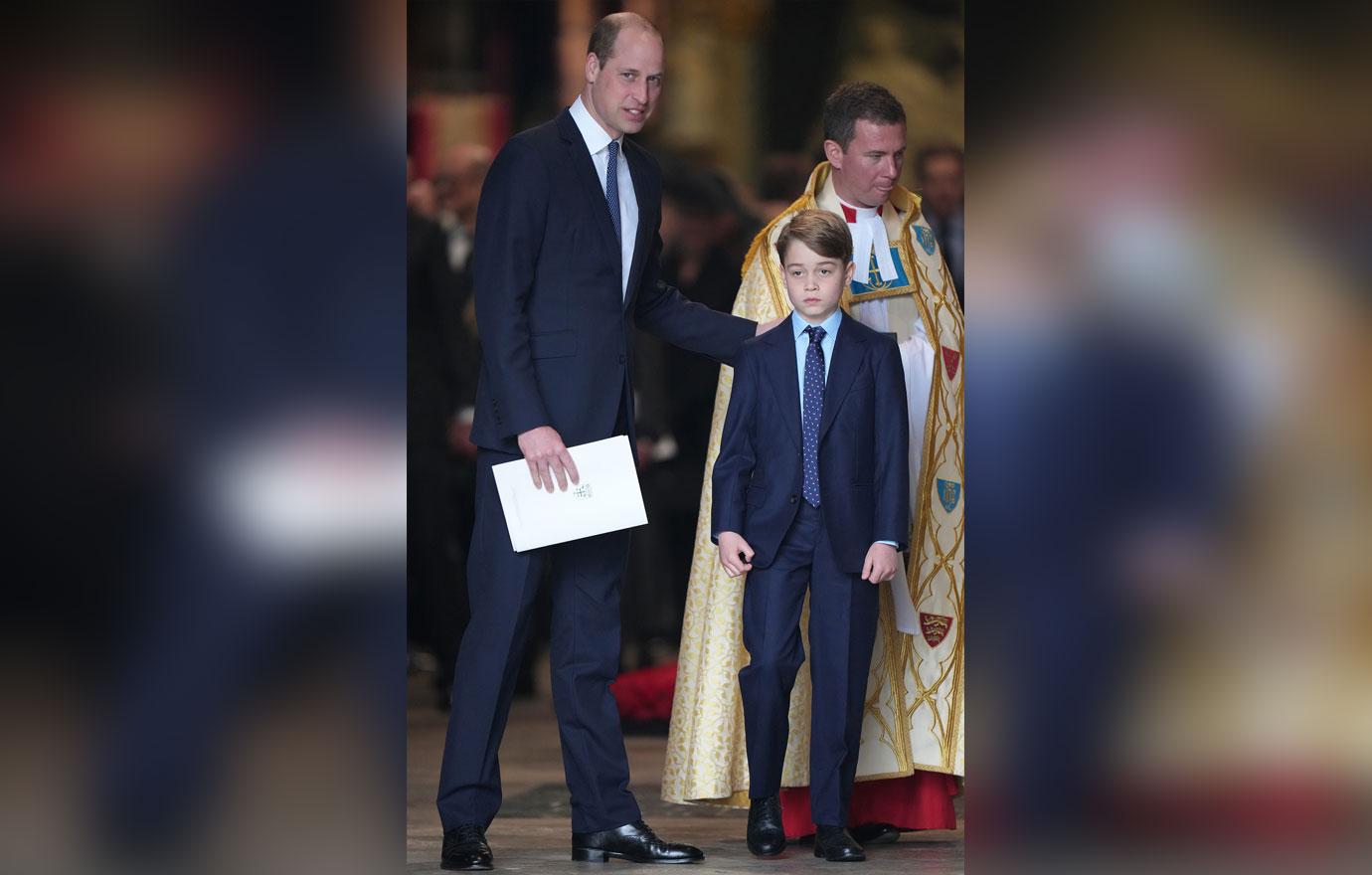 "It was very emotional. I worked with Prince Philip for 14 years and traveled the world with him. I did a lot of things with him and deeply missed him when he died," Philip's former bodyguard Richard Griffin revealed of the shindig. "Prince Philip had a big footprint on the service, you could see it right the way through. It was fantastic to be able to come today and pay our respects. It was a wonderful, wonderful service. He was the most caring man you could possibly meet."
Article continues below advertisement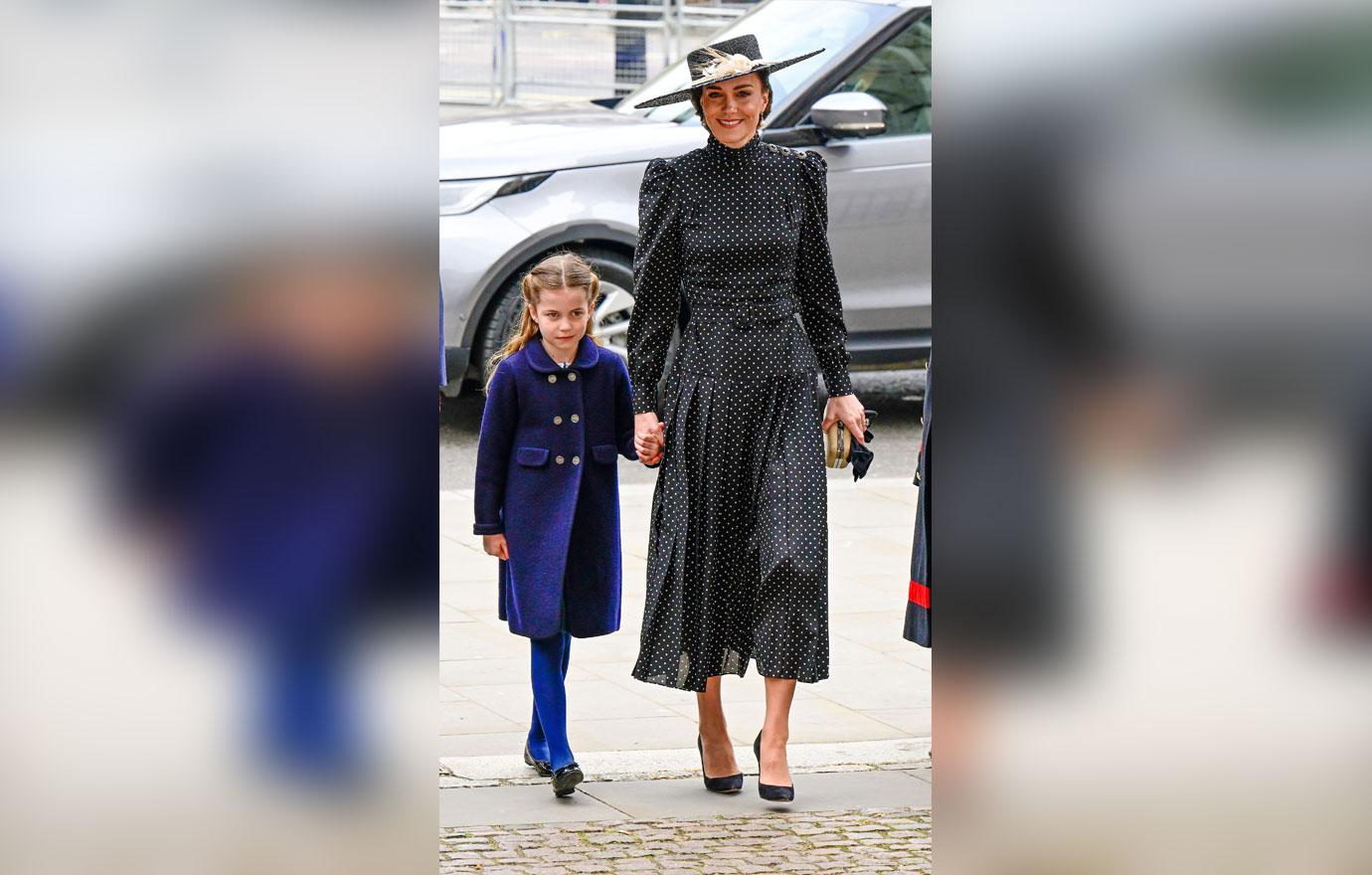 The mom-of-three looked radiant in a polka dot black dress, while her daughter sported a blue coat, blue tights and black flats.
"As we give thanks for the life of a remarkable man, perhaps out greatest tribute to him, most especially in these far too troubled times, will be for us to accept the challenge, implicit in his life," the Dean of Westminster said about Philip, who died on April 9 at 99 years old. "To rekindle in our hearts something of that call, and to pray (as I think he did) for the inspiration and the guidance to play our part, however small, in working for a kinder future."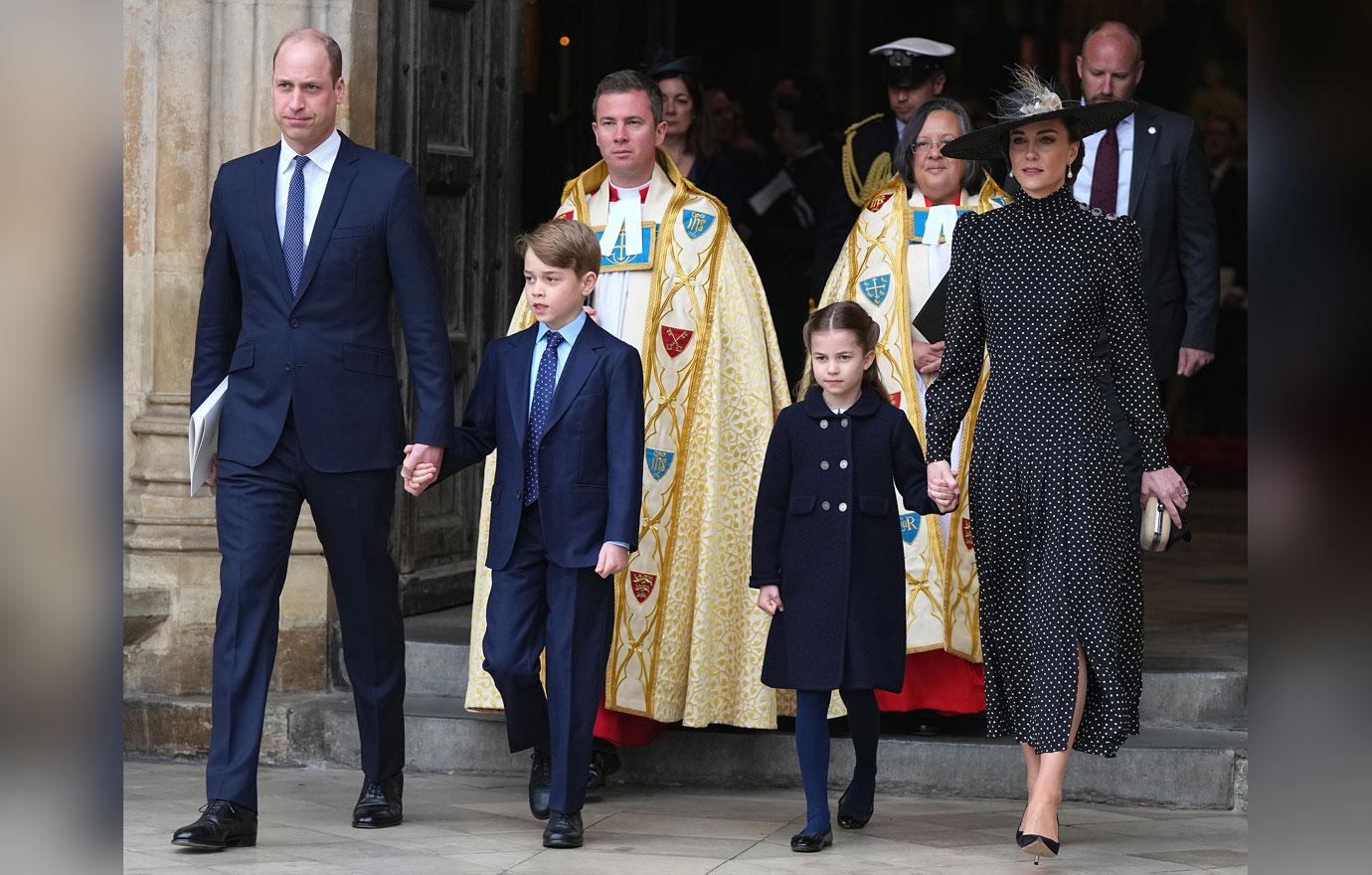 According to Buckingham Palace, the Queen, who used a walking stick, was "actively involved" in planning the service for her late husband.
"She's been preparing for this memorial service here in the Abbey for some time, and I know she'll want to be here and so gargantuan efforts have been made to make sure she can," ABC News royal consultant Alastair Bruce said of the matriarch.