Prince Philip 'Used To Get Into A Lot Of Trouble' With Queen Elizabeth For Playing Pranks, Prince William Shares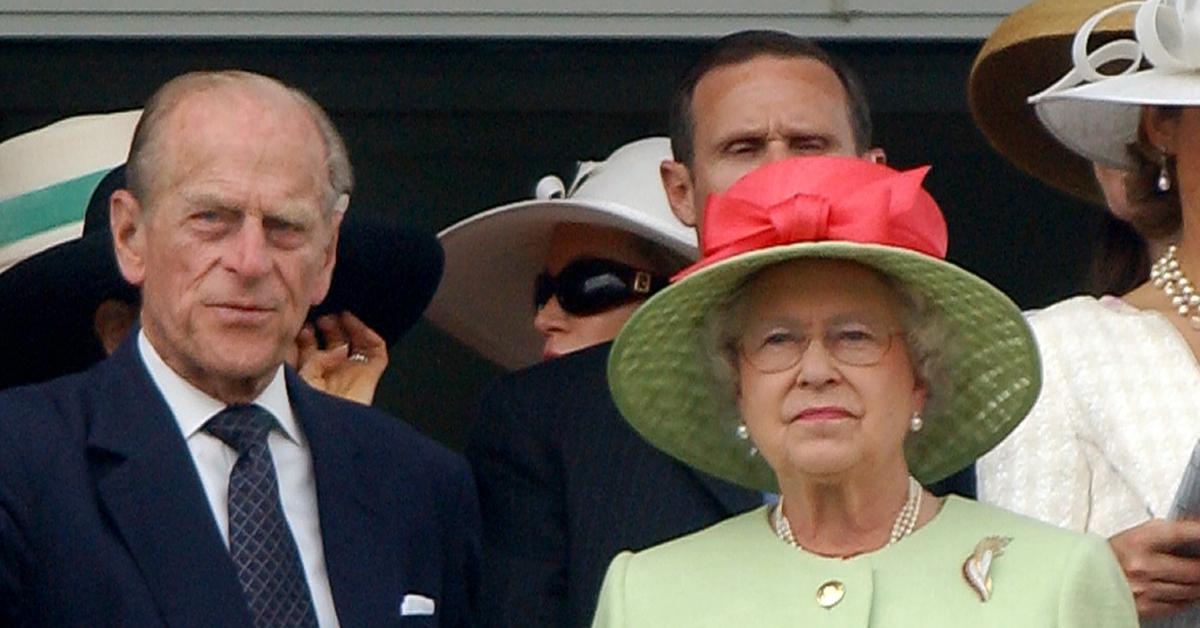 Even though Prince Philip was almost 100 years old, he never stopped acting like a kid! While at family barbecues, the late Duke couldn't help but play around with a tube of mustard.
Article continues below advertisement
"He used to take the lid off and put it in your hands," Prince William said of his late grandfather, who died on April 9 at 99 years old, in the new BBC documentary Prince Philip: The Royal Family Remembers. "And then he'd squish your hands together to fire the mustard onto the ceiling. He used to get into a lot of trouble from my grandmother for covering most of the places we had lunch and things with mustard on the ceiling."
Zara and Peter Phillips also brought up the hysterical moment.
Article continues below advertisement
"He gets you to hold it in your hands and the lids off, and I can't remember exactly what he says but he ends up slamming your hands together," Zara shared, while Peter noted, "I actually think the marks are still there."
Article continues below advertisement
"He enjoyed those jokes, he enjoyed messing around with the children, and kind of being a grandfather," Prince Harry added.
Article continues below advertisement
Many members of the royal family recalled how passionate Philip was about cooking.
"He adored barbecuing and he turned that into an interesting art form. And if I ever tried to do it he ... I could never get the fire to light or something ghastly so [he'd say]: 'Go away!'" Prince Charles shared.
Article continues below advertisement
"Every barbecue that I've ever been on, the Duke of Edinburgh has been there cooking ... he's definitely a dab hand at the barbecue," William stated. "I can safely say there's never been a case of food poisoning in the family that's attributed to the Duke of Edinburgh."
"The documentary-makers have been inside Buckingham Palace to meet the Duke's long-serving staff and to capture his study, private office and library, exactly as they were during his seven decades at the heart of royal life," the BBC said in a press release about the flick, which will premiere in the U.K. on BBC One Wednesday, September 22, at 9 p.m.
"With special access to the Queen's private cine-film collection, this film is an unrivaled portrait of a man with a unique place in royal history — by those who knew him best," the message continued.