Carole Middleton Is Getting Prince George, Princess Charlotte & Prince Louis This Item For Christmas 'To Make Them Laugh'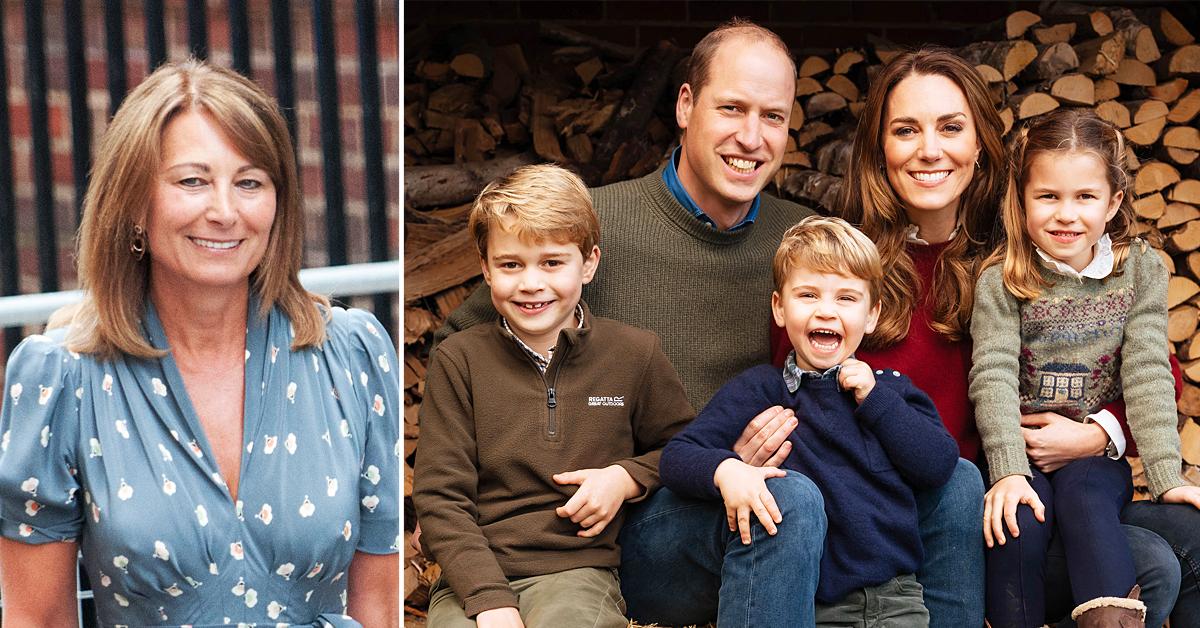 Kate Middleton's mom, Carole Middleton, has something fun in store for her three grandchildren, Prince George, 8, Princess Charlotte, 6, and Prince Louis, 3, this year!
Article continues below advertisement
Just in time for the holidays, Carole revealed what she will be getting the tots for the holidays. "I'm going to need a few of these cheeky chaps this December, to hide around the house and make my grandchildren laugh. As much as I love immaculate decorations, we can't be too serious at Christmas!" the 66-year-old captioned a photo of two gnomes on her Party Pieces Instagram page.
Of course, people loved the decorations. One person wrote, "Fun Granny Carole ❤️Have a lovely Holiday🎄," while another added, "What a great idea 😍."
A third person added, "Very lovely grandchildren! Grandma should be proud of Prince George, Princess Charlotte and Prince Louis!"
Article continues below advertisement
Article continues below advertisement
"And so the Christmas countdown begins! If, like me, you enjoy the build-up to Christmas as much as the day itself, you'll love browsing our collection of decorations and tableware," she wrote on November 9. "I always throw myself into the planning, and it has been a pleasure to pick out some party pieces which will help you make Christmas particularly festive for your loved ones this year. December will be magic again!"
Carole loves bringing everyone together, as "Christmas Eve has always been a special occasion for my family," she previously said.
"Children get sweetly excited by the idea that Father Christmas is coming, and really want to give him something — and he'll really appreciate our new Christmas Eve sets and boxes," she added.
Article continues below advertisement
Although Queen Elizabeth hasn't been feeling the best, she is excited to host everyone.
"This year, more than ever, it is incredibly important to Her Majesty to be surrounded by her loved ones," a palace insider said, The Mirror reported. "The Queen is totally committed to hosting everyone as she hopes to make it back to full health in the coming weeks. Her Majesty is resting under doctors' orders with the intention of being able to fully enjoy the company of her extended family over the holiday period."