Kate Middleton & Prince William Take Prince George, Prince Louis & Princess Charlotte On U.K. Staycation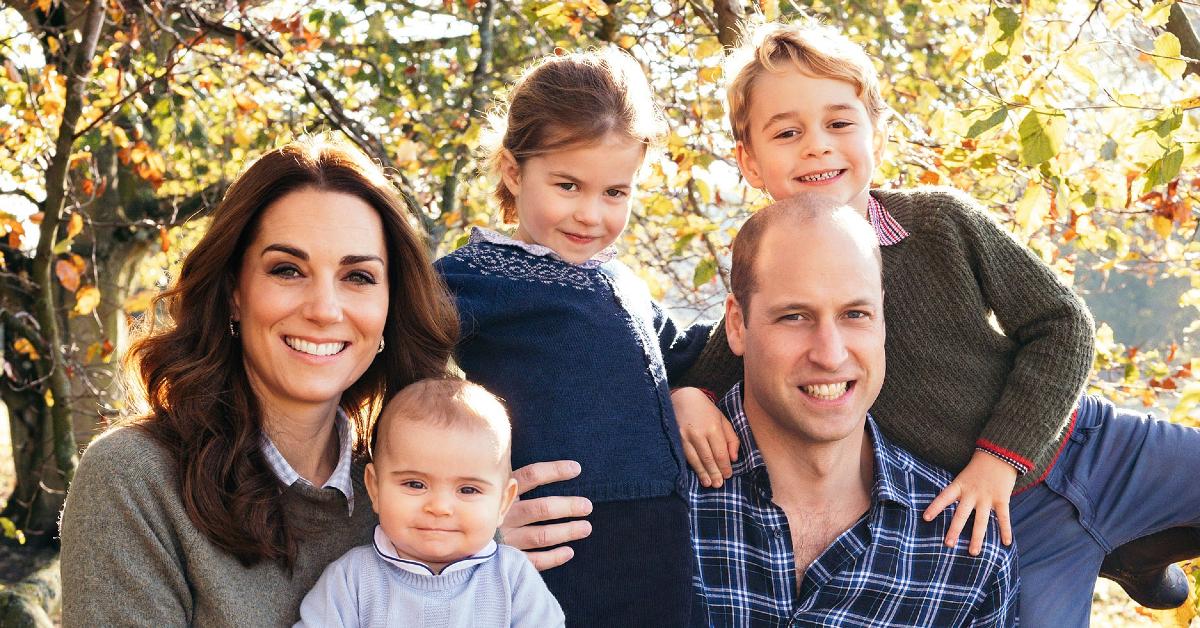 Instead of traveling around with three kids, Prince William and Kate Middleton decided to keep their summer vacation low-key for the second year in a row by traveling to the Isles of Scilly, HELLO! reported.
Article continues below advertisement
Last summer, Kate, William, Prince George, Princess Charlotte and Prince Louis visited the islands off the coast of Cornwall, which are known for its gorgeous beaches. The family of five might have stayed on the island of Tresco, which is privately owned, the outlet reported.
"William and Kate were riding their bicycles, having a laugh. They looked so happy enjoying the weather," a source said of the pair, who were spotted in 2020. "I did do a double take. They were really friendly and said hello."
Article continues below advertisement
Prince William, 39, has visited the islands before — in 1989, he was photographed wearing shorts and red jumper while on a bike ride with Prince Charles, Princess Diana and Prince Harry, and in 2016, he returned to the beautiful location with Kate.
Article continues below advertisement
In May, the couple had been discussing where they would travel next.
Article continues below advertisement
"They keep talking about how they need a chance to relax and not think about anything," an insider spilled to Life & Style. "Really, the whole family needs a reset. The sun, the beach, the lack of responsibility and the privacy ... it's everything Kate, William and the kids crave!"
At first, Kate and William were planning on going to Mustique.
Article continues below advertisement
"The kids have friends who usually vacation there the same time as them, and they look forward to going every year," the insider added. "Going back this summer would be a welcome return to the way things were."