Prince William Reveals Daughter Princess Charlotte 'Had A Lovely' Birthday, Says It 'Was Great Fun'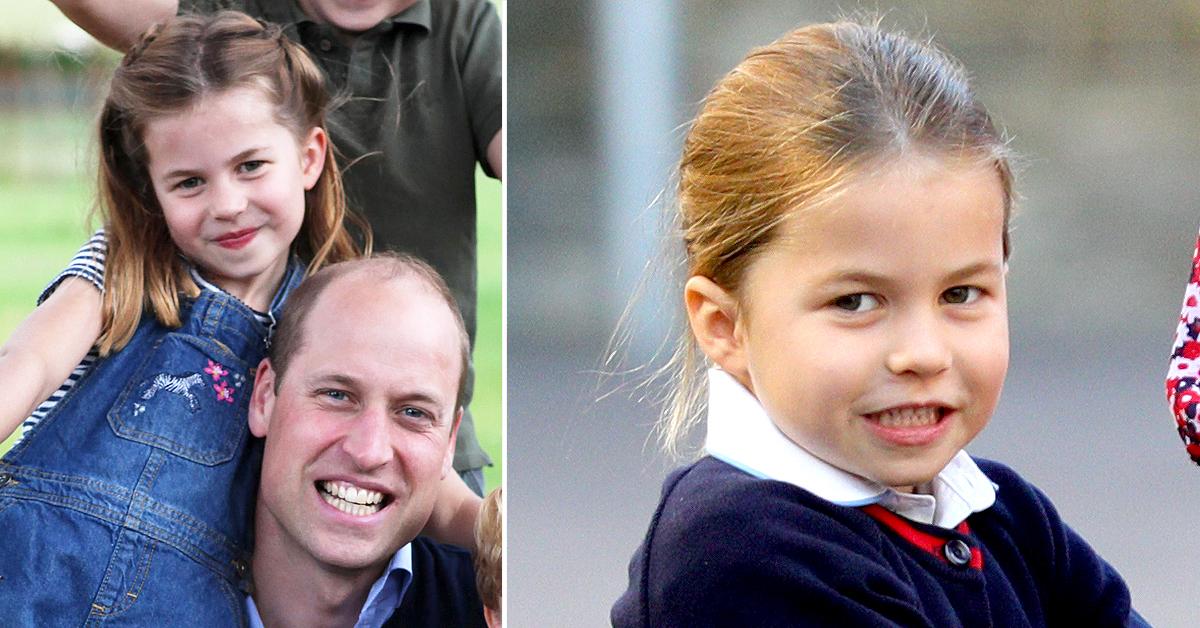 Princess Charlotte turned six on May 2, and Prince William revealed what happened behind-the-scenes.
"She had a lovely day, thank you," William, 38, said, Hello! reported. "Last year it was her birthday in lockdown, but this year we were able to have one other family over. They grow up very fast. It was great fun."
Article continues below advertisement
On Tuesday, May 4, William — who also shares Prince George, 7, and Prince Louis, 3, with wife Kate Middleton — spoke about his daughter's big day when he visited Babcock Vehicle Engineering to learn about how the company has been helping out amid the COVID-19 pandemic.
Jenna Jackson, the company's lead HR business partner, was the one who asked about William's tot.
Article continues below advertisement
One day before Charlotte's big day, the couple released a new portrait via social media. "Wishing Princess Charlotte a very happy sixth birthday today. 🎈," they wrote, adding that Kate took the photo.
Article continues below advertisement
Fans immediately took to the comments section to point out that Charlotte looks exactly like her father. One person wrote, "Well that's William's daughter!" while another echoed, "Carbon copy of her papa❤️."
A third user added, "She is the spitting image of William!!😍❤️."
Article continues below advertisement
On the other hand, some people thought Charlotte looked like her great-grandmother Queen Elizabeth, who turned 95 on April 21.
Article continues below advertisement
"She looks like the Queen's mini-me ❤️❤️," one person said. A second person added, "Image of the queen. ❤️."
In January 2020, William and Kate visited the Khidmat Centre, where there was a cake on display, which showed photos of Kate and William from childhood and on.
Article continues below advertisement
"Is that me?" William asked, adding that it "looks just like Charlotte. That is incredible."
"It looks so much like Charlotte," Kate added.
Meanwhile, Prince Louis, who just turned three, looks just like his mama.
"Everyone always comments on how Louis is the spitting image of Kate," a friend told PEOPLE. "She loves it and thinks it's very sweet — she often jokes that he's the only one of her kids who actually looks like her!"