Prince William & Kate Middleton 'Are Nervous About What The Future Holds For George' As 'There Wasn't Social Media Or Internet Trolls' When The Couple Was Growing Up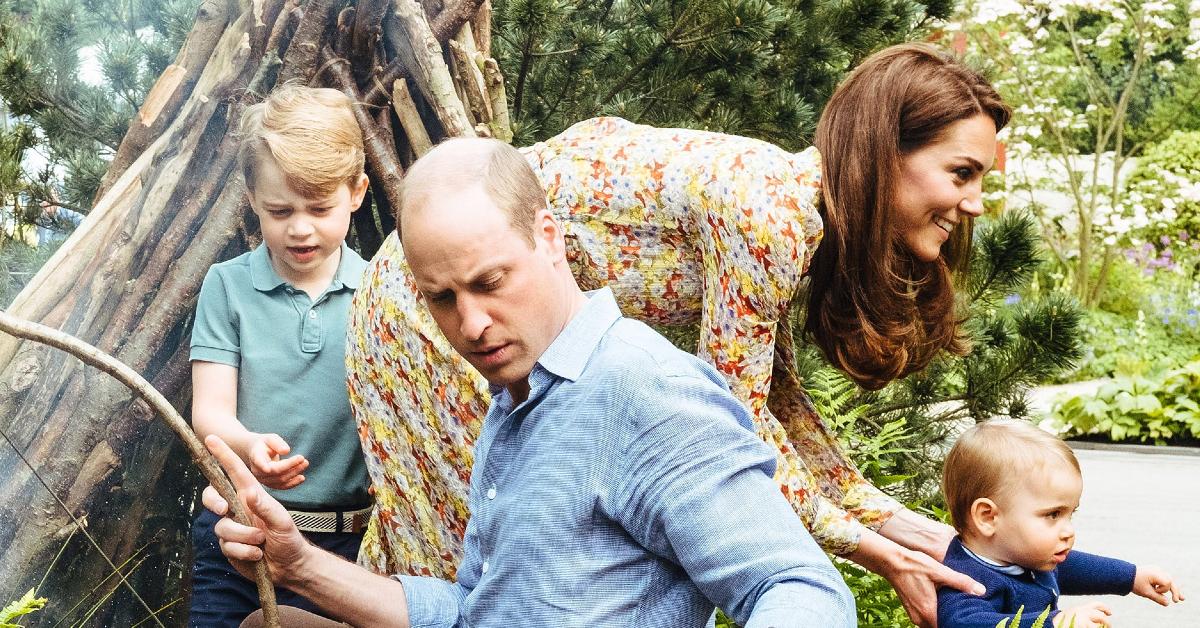 It might be a while before Prince George takes the throne, but his parents, Kate Middleton and Prince William, are protecting their eldest son from any negative comments made by the public.
Article continues below advertisement
"Of course, William and Kate are nervous about what the future holds for George," a source told Us Weekly. "He's growing up in a different era to his parents. Times have changed since then. There wasn't social media or internet trolls when William and Kate were children."
"The Cambridges feel it's necessary to shield George, Charlotte and Louis from the spotlight and have become cautious about the appearances [they] make," the insider added. "Kate and William are being more selective about the events he attends."
Article continues below advertisement
Recently, George — who turned 8 on July 22 — was photographed attending the Euro 2020 final, where he wore a suit and tie. However, some people didn't think it was necessary for him to get so dressed up for the occasion.
Article continues below advertisement
There was even speculation that the pair wouldn't release an annual birthday photo because of the unkind words.
"With George, he got quite a lot of social media attention," royal expert Robert Jobson said. "Some were critical about him wearing a shirt and tie like his dad, which I thought was very harsh."
Article continues below advertisement
"He has been very popular, but I think they are going to try and keep him out of the limelight a little bit," he explained. "They are very conscious of that."
However, the mom-of-three and her hubby decided to post an adorable snapshot of their son, as they want to give him a normal childhood.
Article continues below advertisement
"He's not called Prince George at school and is simply known as George," the source revealed. "He mixes with children his own age. Kate and William don't shower him with expensive gifts nor do they over spoil him. Despite his future role, they don't want him to grow up too quickly. He engages [in] activities similar to any other 8-year-old — playing board games, horse-riding lessons, swimming, baking with his brother and sister, playing football and he can't wait to start rugby too!"