Kate Middleton Adorably Corrects Little Boy After He Asks Her If She's 'A Prince' During Scotland Tour — Watch!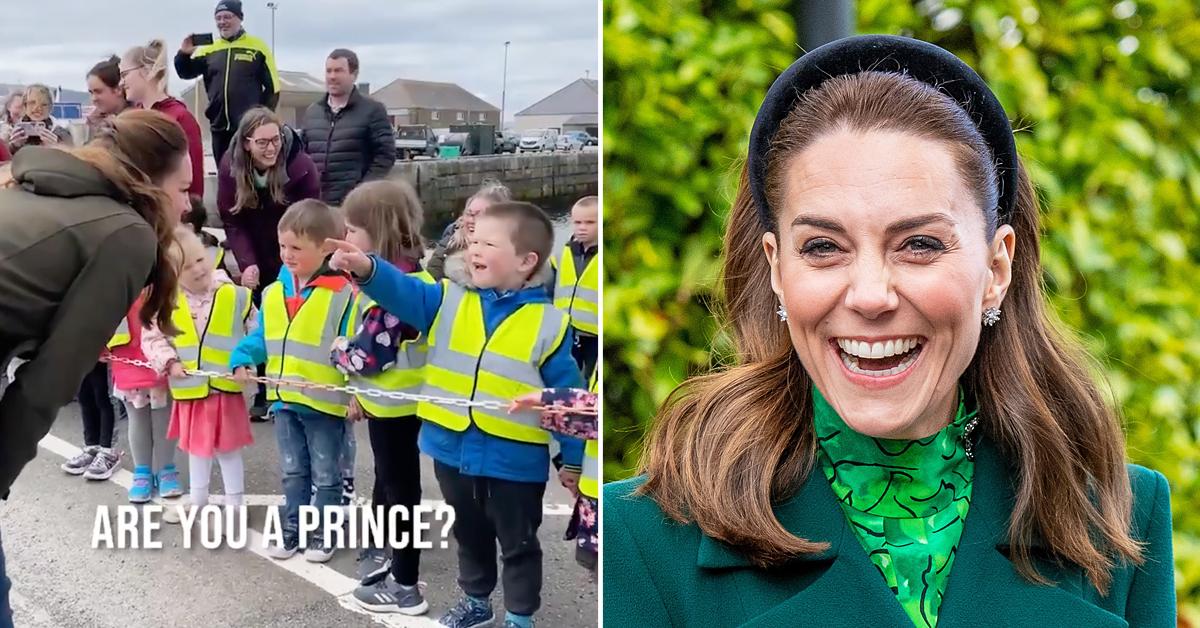 An honest mistake! Kate Middleton had the best response when a little boy in Orkney, Scotland, mistakenly thought she was Prince William.
Article continues below advertisement
"Are you a prince?" the young boy asked the 39-year-old on Tuesday, May 25.
The mom-of-three laughed and shook her head no, saying, "I'm not a prince."
He then asked, "Are you a princess?" Kate nodded her head yes and smiled.
Article continues below advertisement
Article continues below advertisement
William and Kate touched down on the island — which is about 310 miles north of Edinburgh — earlier that day.
First, the couple opened Orkney's new Balfour Hospital in Kirkwall.
"The Duke and Duchess of Cambridge have opened a new hospital in Orkney on their first official visit to the islands. Kate is wearing a camel-coloured coat by Massimo Dutti and a scarf in Strathearn tartan," royal correspondent Richard Palmer captioned a video of the pair at the ceremony, where they received a huge round of applause.
Article continues below advertisement
The pair were then spotted chatting with local National Health Service staff outside.
On Wednesday, May 26, Kate and William returned to their alma mater, St Andrew's.
"Hello St Andrews! Today The Duke and Duchess are opening the day on the West Sands Beach, joining Fife Young Carers for a session of land yachting," the duo's official Twitter account captioned a video of the royals zooming around outside.
Article continues below advertisement
Article continues below advertisement
"Fife Young Carers' hugely impactful work sees them offer young carers some respite from their caring role, and the opportunity to have fun spending time with people of their own age," the message continued. "Thank you to Blown Away for hosting today's fun session in St Andrews!"
William and Kate started off as friends when they met at school, but over time, their romance blossomed.
"Whenever Kate was in the room, Will was obviously paying attention to her," Laura Warshauer, who lived in the same dorm as the pair, said. "When we'd be sitting at lunch in the dining hall and the two of them would be talking, it was amazing to see how natural it was, how they had so much to say to each other. Looking back, there were all these small moments—certainly moments where I was like, 'Wow, this could really be something.'"