Watch: John Oliver Warned Meghan Markle About Joining The Royal Family In 2018, Clip Goes Viral After Oprah Winfrey Interview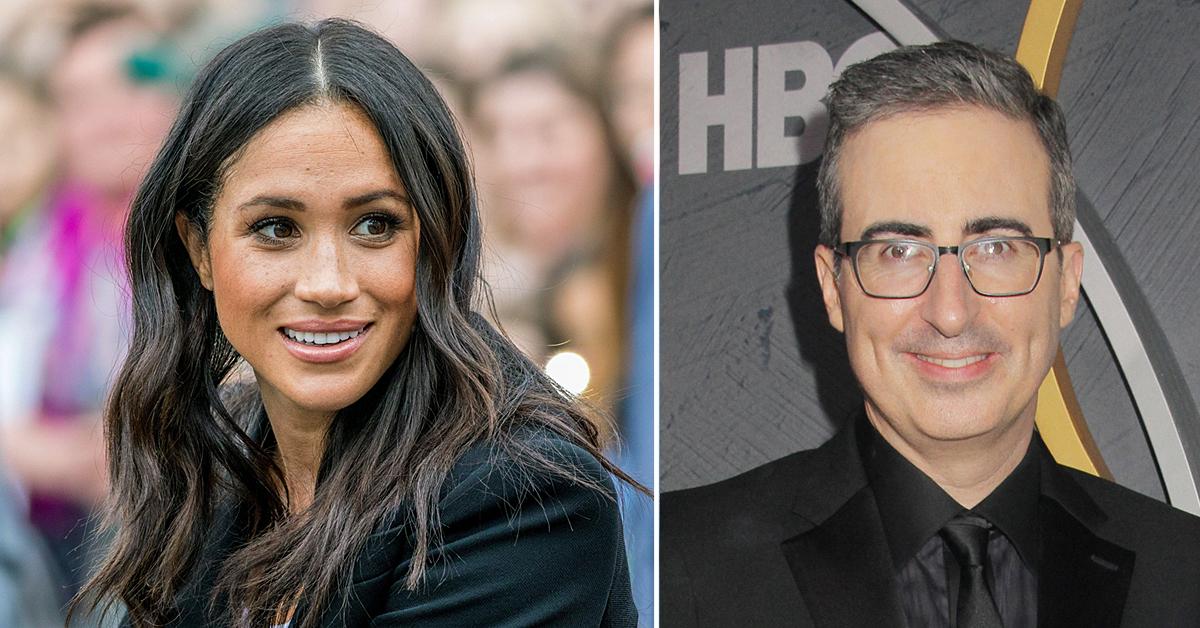 British comedian and late night talk show host John Oliver eerily predicted that Meghan Markle would have trouble assimilating into the royal family.
While appearing on Stephen Colbert's show ahead of Meghan and Prince Harry's 2018 wedding, Oliver admitted he "would not blame [Meghan] if she pulled out of this at the last minute. I don't think you need to have just seen the pilot episode of The Crown to get a basic sense that she might be marrying into a family that could cause her some emotional complications."
Article continues below advertisement
"They're an emotionally stunted group of fundamentally flawed people doing a very silly pseudo-job. That's what she's marrying into," the Last Week Tonight host noted of the royals. "So I hope she likes it. It's going to be weird for her. I would not marry into the royal family. I'm a commoner. I would not be welcomed — especially after what I've just said."
Article continues below advertisement
During his sit-down, Colbert asked if he was eligible to receive a knighthood from Queen Elizabeth II. "Theoretically I could. She's probably ripping that up as we speak," he joked.

Oliver noted the process is somewhat outdated, adding it's "just weird to kneel in front of another adult," which the recipient does to the royal family during the ceremony.
"Three days before our wedding, we got married. No one knows that, but we called the archbishop and we just said 'Look, this thing, this spectacle is for the world but we want our union between us,'" Meghan shared in her March 7 interview with Oprah Winfrey. "So, like the vows that we have framed in our room are just the two of us in our backyard with the Archbishop of Canterbury."