'Mental Health Is Not Ever To Be Ignored': Hugh Jackman Praises Meghan Markle & Prince Harry For Speaking 'So Openly' About 'The Hardest Time In Their Life'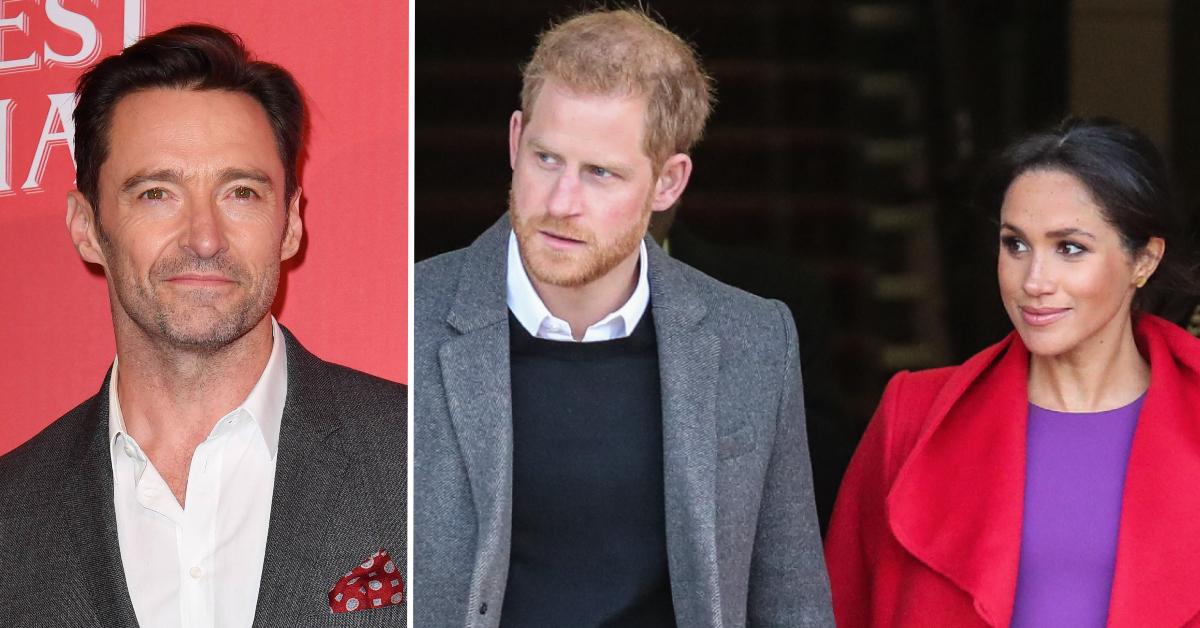 Meghan Markle and Prince Harry have Hugh Jackman in their corner. The actor praised the couple for being so honest during their chat with Oprah Winfrey.
Article continues below advertisement
"I recommend ... Meghan & Harry's courageous interview with @oprah. Mental health is not ever to be ignored. When someone is brave enough to ask for help, we must listen. I sit on the board of @gotcha4life - an organization that is dedicated to mental fitness. If you're looking for resources, they can help. You are not alone. @sussexroyal," the 52-year-old captioned a video of himself via Instagram on March 8.
Article continues below advertisement
In the clip, Jackson admitted he and his wife, Deborra-Lee Furness, watched the chat "with astonishment."
"Because there we were, witnessing an incredibly high-profile woman and her husband speak so openly, courageously, honestly, with such dignity about, really, the hardest time in their life and their cry for help," he shared. "And I sit on the board for Gotcha4Life, an organization in Australia that is dealing with this issue of suicide, as well as mental fitness. And last night, I just thought, 'Everyone needs to see this,' because it is such an incredible example to never worry alone."
Article continues below advertisement
He added, "Seek help. And if you're not getting help where you're looking for it, keep looking — go somewhere else, because there is always help. Never worry alone," Jackman concluded. "So I just want to say thank you, Meghan. Thank you, Harry, for your courage."
While speaking with Winfrey, Meghan, 39, revealed she had suicidal thoughts when she was part of the royal family.
"I was ashamed to say it at the time and ashamed to have to admit it to Harry. But I knew that if I didn't say it — then I would do it," she said. "I just didn't want to be alive anymore," she said. "That was clear and real and frightening and [a] constant thought."
Article continues below advertisement
Now, the Suits star is in a good place — especially after they moved to California with their son, Archie.
"We're both just trying to hold on," she noted. "I think so important for people to remember is you have no idea what's going on for someone behind closed doors."