Jodie Turner-Smith Says The Royal Family 'Could Have Embraced & Protected' Meghan Markle & Prince Harry More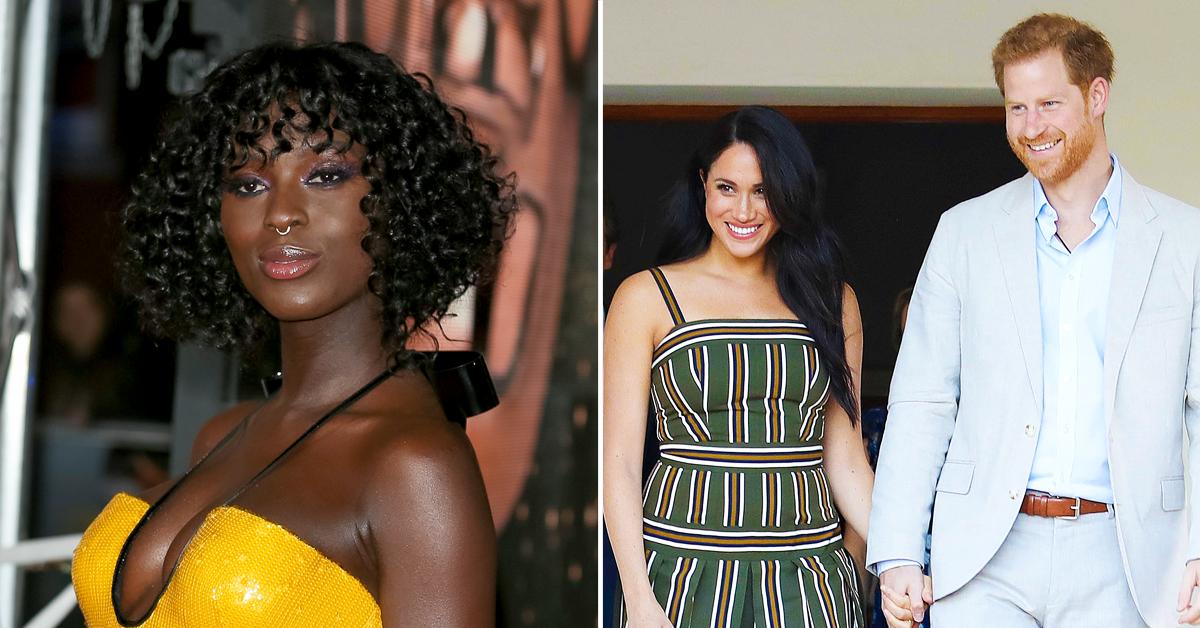 After playing Anne Boleyn — who was the Queen of England from 1533 to 1536 — Jodie Turner-Smith has some thoughts on the royal family.
Article continues below advertisement
While appearing on Good Morning Britain, the actress noted that Meghan Markle — who married Prince Harry in 2018 — could have changed history if she and her husband hadn't moved to California last year.
Article continues below advertisement
"There's a lot of resistance to new things that can push that institution forward in a way that represents the world today," Turner-Smith said. "I think they could have looked at this marriage and that relationship as a way to evolve."
In March, Meghan claimed that someone in the royal family made some "concerning" comments about Archie's skin color — one of the reasons why the couple fled to the U.S. "They could have embraced it and embraced her fully, and protected her," Turner-Smith shared. "And protected their son in a way that made him feel like he didn't need to leave."
Article continues below advertisement
Article continues below advertisement
"It was a terrible missed opportunity, the way in which it was not allowed to be something that really modernizes that institution, and to change it to something for the better," Turner-Smith said. "I think that's why there's dysfunction there."
Earlier this year, Harry made it clear why he had to leave the palace behind. "It was stepping back rather than stepping down," he explained. "Whatever decisions are made on that side I will never walk away. I'll always be contributing. My life is public service so wherever I am in the world it's going to be the same thing."
Article continues below advertisement
He added, "It was a really difficult environment as I think a lot of people saw. We all know what the British press can be like. It was destroying my mental health," he confessed. "This is toxic, so I did what any husband and what any father would do which is, 'I need to get my family out of here,' but we never walked away."
Despite the tension within the brood, it seems like Harry is enjoying life on the West Coast. "Living here now I can actually lift my head and actually I feel different, my shoulders have dropped, so has hers, you can walk around feeling a little bit more free," he said on Dax Shepard's podcast. "I can take Archie on the back of my bicycle. I never had the chance to do that."