Diss? Jessica Mulroney Gushes Over Her 'Best Girlfriends' — But Leaves BFF Meghan Markle Out Of Her Sappy Post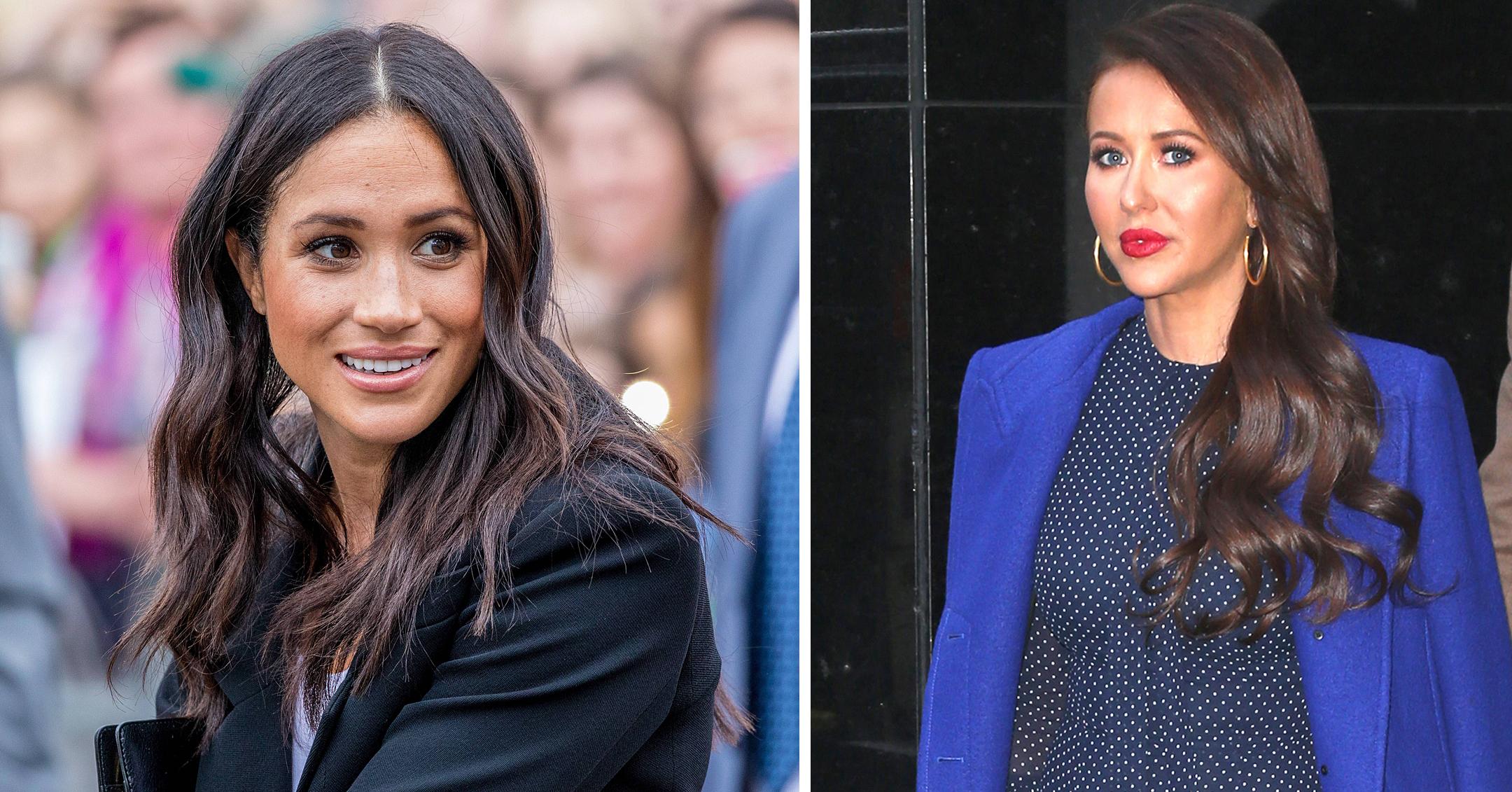 Dissed? Jessica Mulroney gushed over her gal pals via Instagram — but she left one important person out: her best friend Meghan Markle.
Article continues below advertisement
"So lucky to have the best girlfriends in my life. I'm not sure I would have made it without these three. @smithkells @krystalkooper @karolinase_," she captioned a photo of herself with socialite Krystal Koo, event producer Kellie Smith and entrepreneur Karolina Segal.
Article continues below advertisement
One person pointed out that Meghan, 39, was nowhere to be found. "But where is Megs??" they wrote. A second person said, "No Meghan Markle 🤔."
Article continues below advertisement
However, other people loved Mulroney's sweet message. One person said, "We all need best friends in the world," while a second person added, "So amazing to have a strong girl gang ❤️❤️❤️❤️."
Article continues below advertisement
Despite rumors that Meghan and Mulroney were no longer friends, the stylist proved that their friendship is still going strong by sending her a bouquet of flowers for her 41st birthday.
"LUCKIEST FRIEND XXXX, THX MM," the fashion guru captioned a photo of pink roses on her Instagram Story.
Article continues below advertisement
Prior to Meghan and Prince Harry's tell-all interview with Oprah Winfrey, Mulroney supported her pal via social media.
"I don't know that anyone has ever had to deal with the pressure, the politics and the press like this woman. In the face of it all, I have never seen her waver from kindness, empathy and love," she wrote.
Article continues below advertisement
While things look just dandy between the two now, in the summer of 2020, rumors swirled that the former actress and Mulroney were on the outs.
It all started when lifestyle blogger Sasha Exeter "took offense" when Mulroney posted about the Black Lives Matter movement.
"What happened next was a series of very problematic behavior and antics that ultimately resulted in [Mulroney] sending me a threat in writing last Wednesday," Exeter explained.
Article continues below advertisement
"Listen, I am by no means calling Jess a racist but what I will say is this, she is very well aware of her wealth, her perceived power and privilege because of the color of her skin," Exeter added. "And that, my friends, gave her the momentary confidence to come for my livelihood in writing."
Exeter said she was befuddled by Mulroney's behavior since she is friends with Meghan, who is "arguably one of the most famous Black women in the world.
Article continues below advertisement
Mulroney then confessed she had messed up. "You are right when you say 'this s— needs to stop.' As leaders, we need to join hands and call out wrongs. I know we have different experiences. And that is something that, even in the course of a heated argument, I need to acknowledge and understand," she said. "I am unequivocally sorry for not doing that with you, and for any hurt I caused."
"We had a disagreement and it got out of hand," she added. "For that I am sorry."
Now, Meghan is gearing up to have a "massive" baby shower, but the real question is — will Mulroney attend? Only time will tell!