Meghan Markle Sends Birthday Gift To Pal Jessica Mulroney Despite Rumors Of A Fallout Over The Stylist's 'White Privilege' Scandal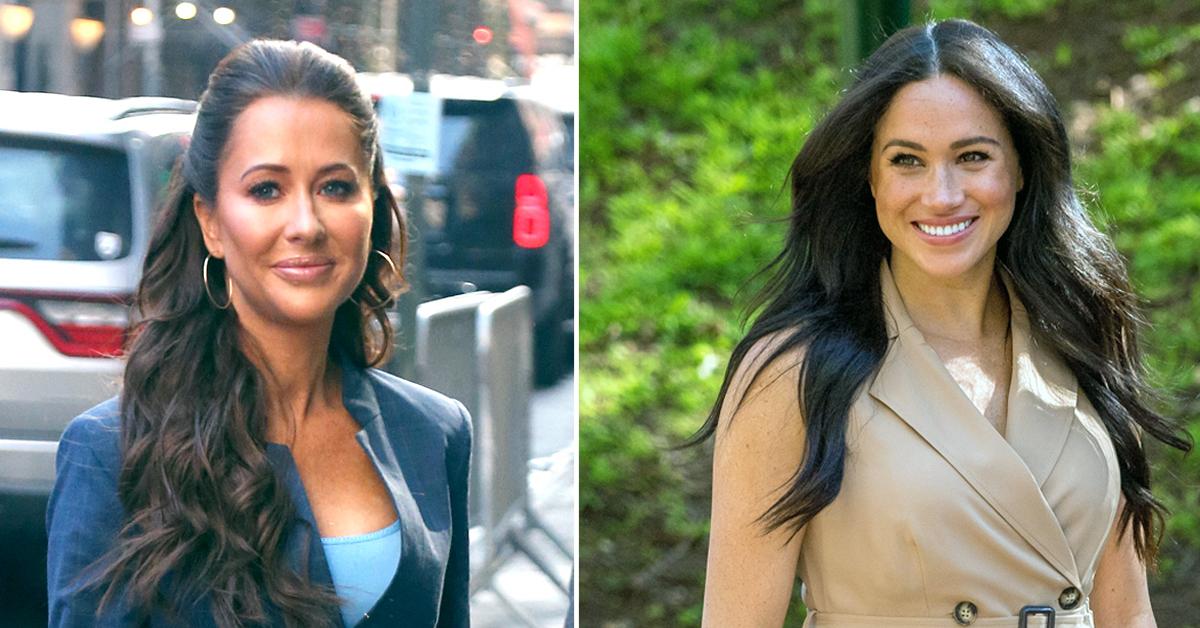 Despite rumors of a fallout, Meghan Markle proved she's still friends with stylist Jessica Mulroney by sending her a bouquet of flowers for her 41st birthday.

The Canadian fashion guru shared an Instagram of pale pink roses and captioned it, "LUCKIEST FRIEND XXXX, THX MM."
Article continues below advertisement
The women have been friends for years, first meeting when Meghan acted in Suits, which filmed in Toronto, and Mulroney's kids even had a role in Meghan and Prince Harry's wedding. However, in the summer of 2020, rumors surfaced that the two were no longer close, as Meghan didn't speak up when the Canadian stylist was embroiled in a racism controversy.

In June, lifestyle blogger Sasha Exeter called out Mulroney, claiming she's had several negative experiences with her.
Article continues below advertisement
In particular, Exeter stated Mulroney "took offense" when she made a post about the Black Lives Matter movement.

"What happened next was a series of very problematic behavior and antics that ultimately resulted in [Mulroney] sending me a threat in writing last Wednesday," Exeter explained.
Article continues below advertisement
"Listen, I am by no means calling Jess a racist but what I will say is this, she is very well aware of her wealth, her perceived power and privilege because of the color of her skin," Exeter stated. "And that, my friends, gave her the momentary confidence to come for my livelihood in writing."
PRINCE CHARMING IN REAL LIFE! THE 10 MOST ELIGIBLE ROYAL BACHELORS IN THE WORLD — SEE PHOTOS

She then labeled the incident as a prime example of "textbook white privilege," adding she was confused by her behavior since Mulroney is friends with Meghan, who Exeter called "arguably one of the most famous Black women in the world."
Mulroney then apologized. "You are right when you say 'this s— needs to stop.' As leaders, we need to join hands and call out wrongs. I know we have different experiences. And that is something that, even in the course of a heated argument, I need to acknowledge and understand," she said. "I am unequivocally sorry for not doing that with you, and for any hurt I caused."
"We had a disagreement and it got out of hand," she added. "For that I am sorry."