Jeffrey Epstein Allegedly 'Escorted' Princess Diana To Events, New Book Claims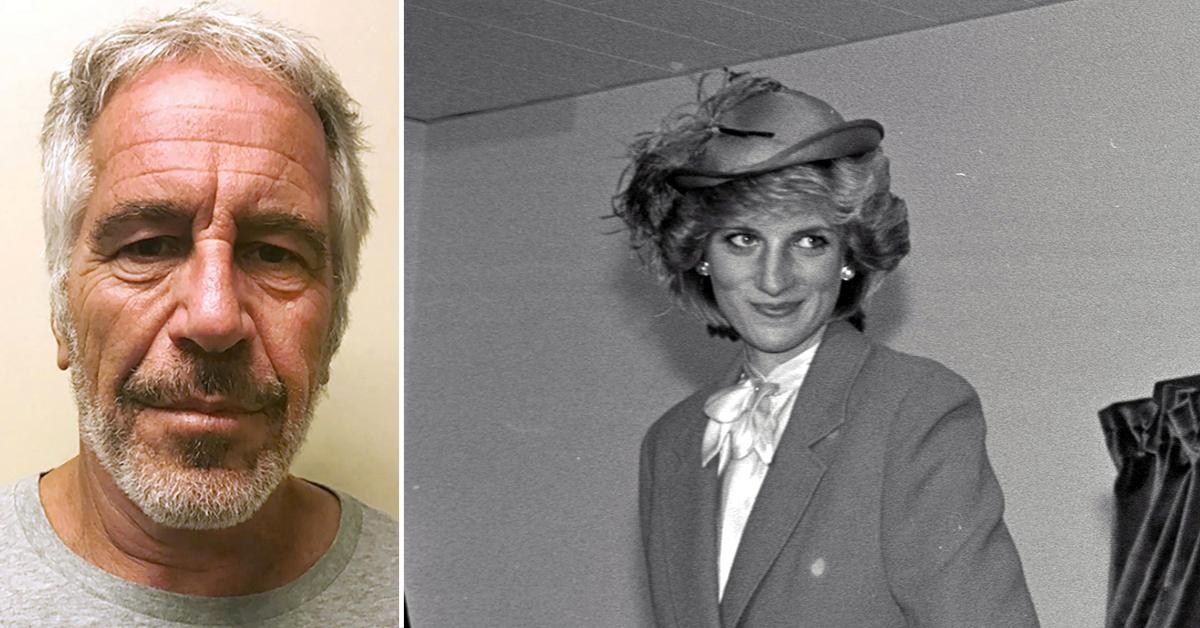 Jeffrey Epstein, who died in prison in 2019, claimed he was friendly with Princess Diana, a new book called Too Famous alleges.
Article continues below advertisement
Journalist Michael Wolff apparently asked the late pedophile how well he knew the mom-of-two.
The disgraced financier allegedly replied, "I escorted her on occasion."
Epstein did not provide any more details about their alleged friendship.
Article continues below advertisement
This is not the only royal Epstein is connected to, as he struck up a friendship with Prince Andrew. After Epstein's past was exposed — he was charged with sex trafficking — Andrew came clean about their relationship.
"The people that I met and the opportunities that I was given to learn, either by him or because of him, were actually very useful," he said during an interview with Newsnight.
Article continues below advertisement
Now, Virginia Roberts — who was allegedly one of Epstein's trafficking victims — is suing Prince Andrew for allegedly raping her when she was 17 years old.
In the documents, which were obtained by The Royal Observer, Roberts claims that the royal "sexually abused Plaintiff in Epstein's New York mansion in this District."
Article continues below advertisement
"On another occasion, Prince Andrew sexually abused Plaintiff on Epstein's private island in the U.S. Virgin Islands, Little St. James," the documents state. "During each of the aforementioned incidents, Plaintiff was compelled by express or implied threats by Epstein, [Ghislaine] Maxwell, and/or Prince Andrew to engage in sexual acts with Prince Andrew, and feared death or physical injury to herself or another and other repercussions for disobeying Epstein, Maxwell, and Prince Andrew due to their powerful connections, wealth, and authority."
However, Andrew has denied any wrongdoing. "It didn't happen. I can absolutely categorically tell you it never happened," he said. "I have no recollection of ever meeting this lady, none whatsoever."
Article continues below advertisement
Now, Andrew's trial will take place next year in July, which will be a lot for the family to deal with.
"Think about this scenario … the court has already told Andrew he must submit to questions from opposing counsel no later than July 14 next year," a source said. "Roberts' counsel will want to have deposed Sarah Ferguson, the Duchess of York along with Andrew's daughters, Princesses Beatrice and Eugenie, before then. This all set against a backdrop of a national celebration for Her Majesty The Queen, who will become the first British Monarch to celebrate a Platinum Jubilee, seventy years of service, which is set to take place in June."
The insider continued, "The Duke's legal issues, unless dropped or settled, will be the blackest of black eyes for The Monarchy and will ruin the Platinum Jubilee."