Gayle King Made 'A Shocking Breach Of Trust' By Spilling The Beans On Prince Harry's Private Conversations With His Family, Blasts Royal Expert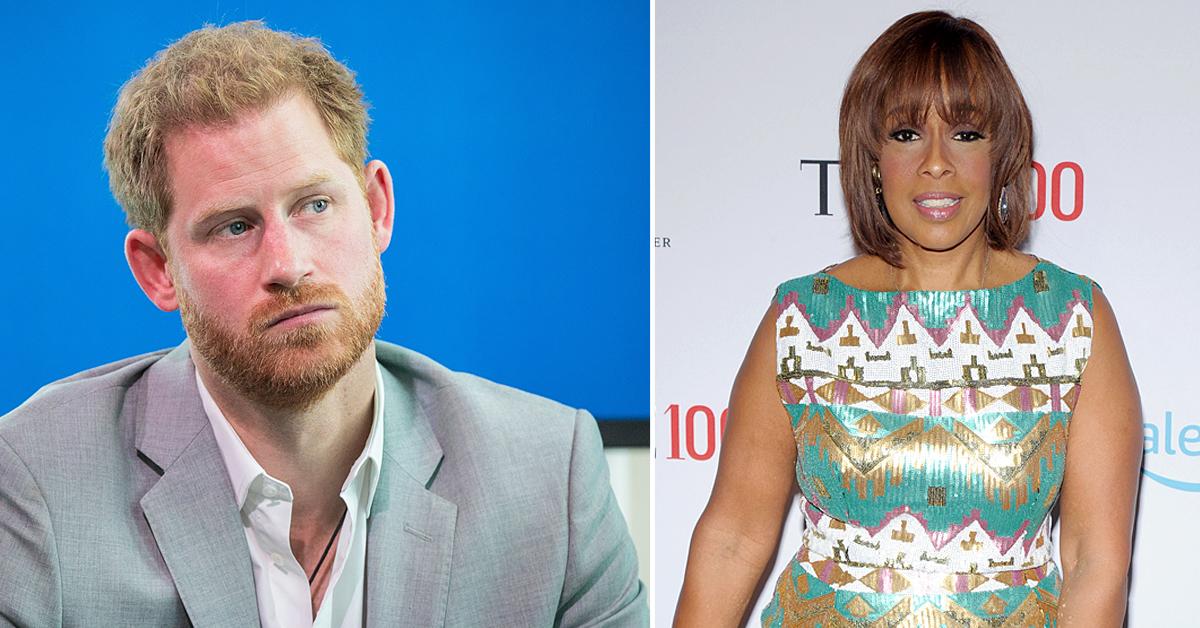 Did Gayle King make a mistake by spilling the beans about Prince Harry having "not productive" chats with Prince William and Prince Charles following his tell-all interview with Oprah Winfrey?
"It's a shocking breach of trust," royal biographer Penny Junor said about King's omission on television. "The family will worry that anything they say to Harry will end up on American television."
Article continues below advertisement
One day earlier, the journalist, 66, discussed how Harry, 36, and his family were handling the fallout of the interview.
"Well I'm not trying to break news, but I did actually call them to see how they were feeling, and it's true, Harry has talked to his brother and he has talked to his father too," King said on CBS This Morning. "The word I was given was that those conversations were not productive. But they are glad that they have at least started a conversation."
Article continues below advertisement
She continued, "And I think what is still upsetting to them is the palace keep saying they want to work it out privately, but yet, they believe these false stories are coming out that are very disparaging against Meghan, still."
After King spoke openly about Harry's family situation, a royal source told the Mirror the revelations "would cause alarm" among senior royals. "This type of behavior could have huge implications for trust between the camps moving forward."
Article continues below advertisement
But don't expect the Palace to give any updates on where Harry stands with his sibling and father anytime soon. "None of the households - the Queen, Prince of Wales and Duchess of Cornwall, and the Duke and Duchess of Cambridge — will be giving a running commentary on private conversations," the insider shared.