'Anger, Shock & Sorrow': The Royal Family Has 'Mixed Emotions' Over Prince Harry & Meghan Markle's Allegations, Shares Source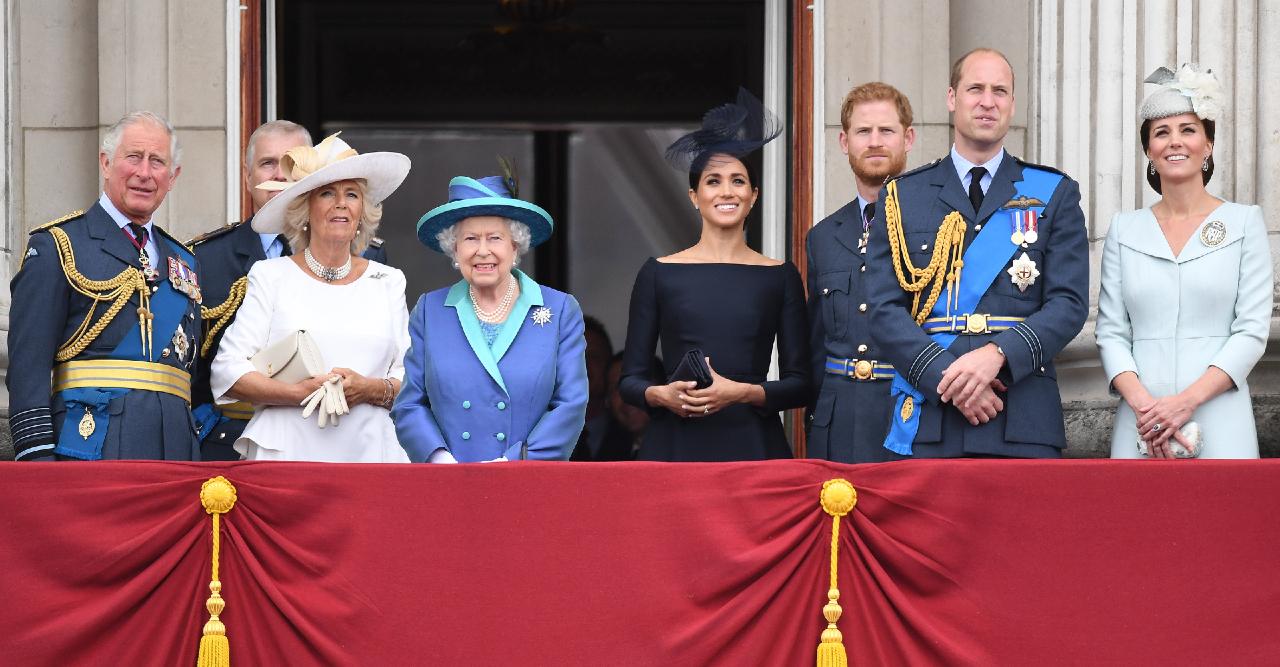 The scandal surrounding the royals in the wake of Prince Harry and Meghan Markle's March 7 interview isn't fading anytime soon.
As the brood tries to handle the fallout, an insider shared that some are downright angry over the tell-all, while others are just hurt. "There were genuinely mixed emotions and deep sorrow and shock there too," the insider stated.
Article continues below advertisement
They also stated Archie wasn't going to be given a full security team, and that while Meghan was pregnant, members of the royal family expressed "concerns" over the color of the baby's skin.
Meanwhile, Harry noted he felt "trapped" within his role in the family, and said that no one would offer a solution when he voiced his worries over the "barrage" of media attention he and Meghan were constantly receiving. He even went as far to admit he feared his wife would end up like his mother, Princess Diana, who died in a 1997 car crash.
Article continues below advertisement
Harry also confessed he and his brother, Prince William, are taking "space" from each other. In response to the allegations made, Buckingham Palace put out an official statement.
PRINCE CHARMING IN REAL LIFE! THE 10 MOST ELIGIBLE ROYAL BACHELORS IN THE WORLD — SEE PHOTOS
"The whole family is saddened to learn the full extent of how challenging the last few years have been for Harry and Meghan. The issues raised, particularly that of race, are concerning," it read. "While some recollections may vary, they are taken very seriously and will be addressed by the family privately. Harry, Meghan and Archie will always be much loved family members."
News anchor Gayle King revealed Harry has since talked to his father, Prince Charles, and William, but their conversation didn't do any good.
"I did actually call them to see how they were feeling, and it's true, Harry has talked to his brother and he has talked to his father too," King shared. "The word I was given was that those conversations were not productive. But they are glad that they have at least started a conversation."
"It's a sad state of affairs, because William and Harry could have been so brilliant [together]," a second insider told PEOPLE. "To think of what they could have achieved together is almost heartbreaking."