Who Cheated First?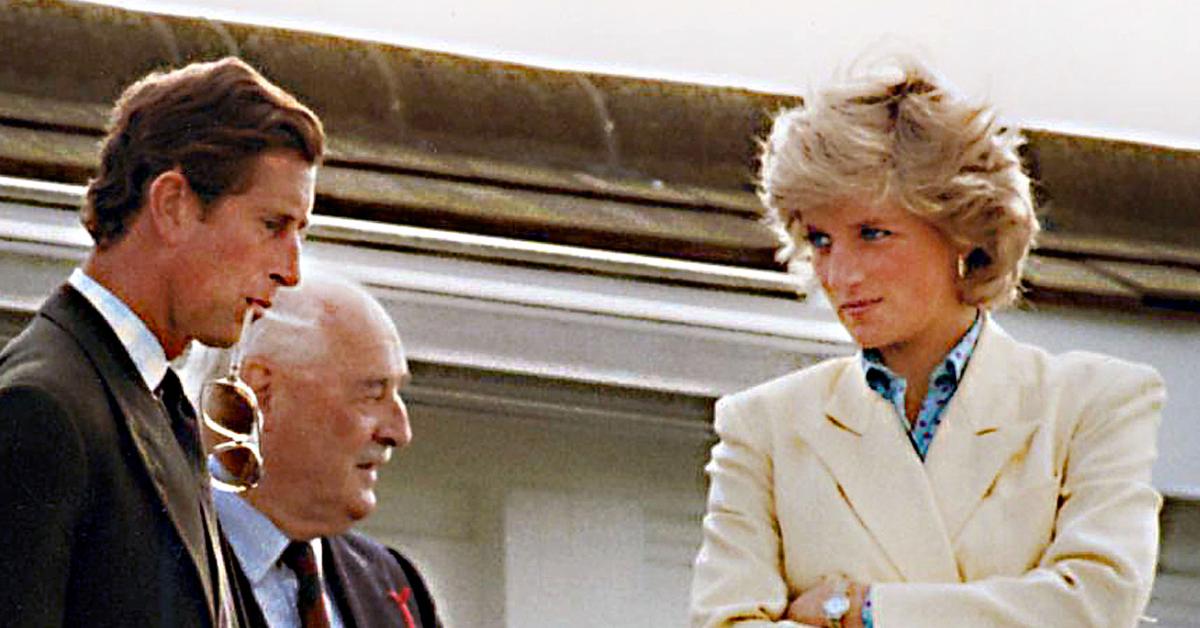 Article continues below advertisement
Who can forget Diana saying in her 1995 Panorama interview: "Well there were three of us in this marriage, so it was a bit crowded," a reference to the woman who became Charles' second wife, Camilla Parker Bowles.
Now, however one of the couple's then police protection officers has given a very different view of history.
Speaking in a new CNN documentary, Allan Peters claims Charles only started seeing his ex-girlfriend Camilla again after Diana began an affair with another Scotland Yard minder, Barry Mannakee.
Article continues below advertisement
"The first person that strayed was the Princess," said Peters.
"He went back to see Mrs. Parker Bowles after he learned about her affair with Mannakee."
Peters went on: "I started to notice Diana's behavior was unusual whenever we were anywhere near Mannakee, so I decided to talk to her about it.
Article continues below advertisement
"For the first 20 minutes she categorically denied it, but then she told me she was having some sort of relationship with him."
Peters says he told Charles about the relationship and soon afterwards, in 1986, Mannakee was moved from royal protection duties.
A year later he was killed in a motorbike accident, which prompted Diana to speculate if he had been "bumped off."
Years later, in a series of taped recordings with her voice coach Diana said of Mannakee, a married father-of-two: "He was the greatest fellow I ever had.
"I was only happy when he was around, and I was quite happy to give it all up and just go off and live with him.
"Can you believe it?"
However, and with this period of royal history there always seem to be two sides, another royal bodyguard, Inspector Ken Wharfe, says: "Diana told me she didn't have an affair with Mannakee and I believe her.
Article continues below advertisement
"He was a bit of a father figure, but I think the rumors of a romance were part of a smear campaign by people around Charles."
And Richard Kay, the journalist closest to Diana, has questioned why Peters is speaking out now.
"Many are speculating that Sgt Peters' intervention may even have been discreetly encouraged with Charles edging ever closer to the throne.
"Would it not be useful for the Prince, who is anxious to make Camilla his queen, to be portrayed as the wronged party in the sage of his marriage break-up?"
Murky waters indeed!