Prince Harry Under Fire For Not 'Standing Up For His Mother' After Her Portrayal In 'The Crown'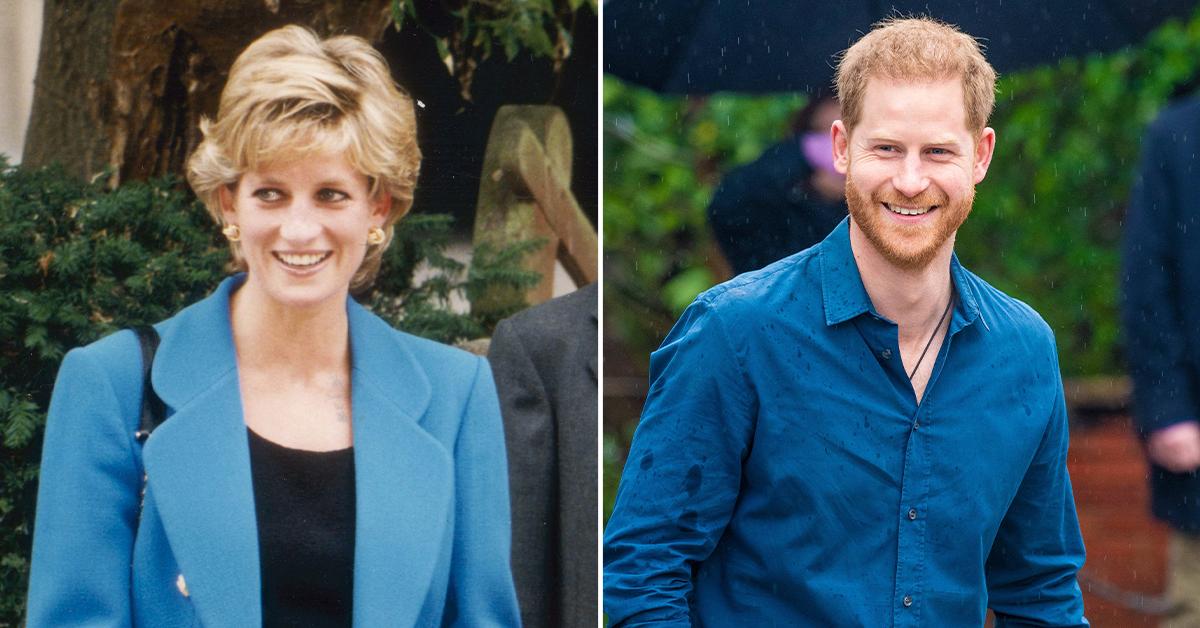 Prince Harry is getting a lot of heat for not defending his mother's portrayal in season 5 of The Crown — especially after Jemima Khan, who was Princess Diana's close confidante, walked out on the show after her pal's story was not being "told as respectfully or compassionately as I had hoped."
Article continues below advertisement
Khan also asked for her name to be removed from the credits. Following the ordeal, royal expert Angela Levin believes Harry, 37, should come forward and say something, as he has a huge deal with Netflix that he secured after he left the royal family.
"Harry has remained absolutely silent about Netflix," Levin fumed. "He should tear the deal up and make a stand for his mother. What's more important? Money or defending his mom? It's astonishing he can't find his voice on this."
Article continues below advertisement
The latest season of the Netflix show will focus on Diana and Prince Charles' strained relationship, in addition to other things that Harry and Prince William will most likely not want to see or relive.
Article continues below advertisement
"I don't think Harry gets it. I presume when he did the deal with Netflix he didn't think it through — but Meghan would have, she's not an idiot," Ingrid Seward, editor of Majesty Magazine, added. "He talked about The Crown during his bus interview with James Corden, so he's not totally oblivious."
Article continues below advertisement
Earlier this year, Corden asked Harry if he watched the drama series.
"They don't pretend to be news. It's fiction. But it's loosely based on the truth. Of course, it's not strictly accurate," he told the host.
"It gives you a rough idea about what that lifestyle, what the pressures of putting duty and service above family and everything else, what can come from that," he said. "I'm way more comfortable with The Crown than I am seeing the stories written about my family, or my wife, or myself. That is obviously fiction – take it how you will. But this is being reported on as fact because you're supposedly news."