Prince William & Kate Middleton Keep Princess Diana's Memory Alive By Using This Strategy To Prevent Them From Misbehaving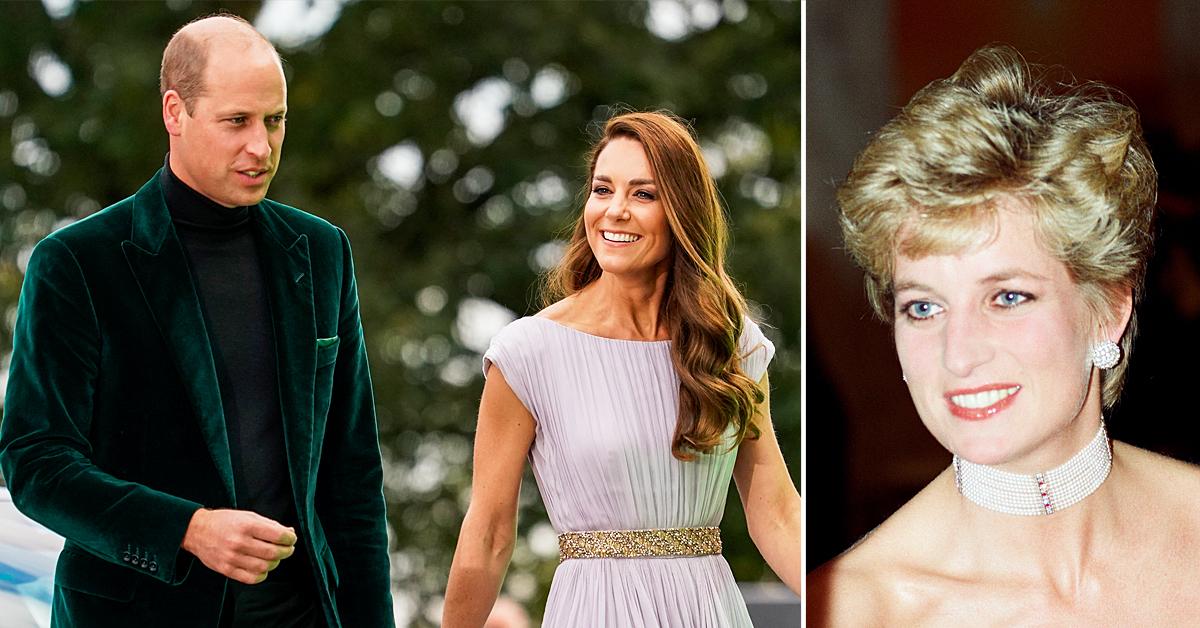 Even though Prince William and Kate Middleton's kids — Prince George, 8, Princess Charlotte, 6, and Prince Louis, 3 — are part of the royal family, they are doing everything in their power to keep them humble.
Article continues below advertisement
So much so, the pair are implementing a trick that Princess Diana passed onto William and Prince Harry, an insider claimed, The Mirror reported.
Article continues below advertisement
According to the outlet, the trio write thank you notes to anyone that has helped them. "[William and Kate] have developed this brilliant knack of letting as much as they can seem spontaneous and that's how the children see it," a source said. "Table manners, thank you letters, little courtesies are being drilled into the children so they become automatic."
Diana was often spotted with her two sons and would insist on bringing them to events so she could have them meet other people. "She took the young royals with her on her private charity visits from a young age … One of the reasons was she didn't want the boys to grow up thinking the whole world was 4x4 Range Rovers, shotguns and nannies," her biographer Andrew Morton said.
Article continues below advertisement
Though Diana died in 1997 and her grandkids never got to meet, William still makes sure she is talked about today.
In fact, this year on Mother's Day, the tots wrote letters to their late grandmother.
"This year Mother's Day will be different once again. Many of us will be apart from our loved ones, but looking forward to a time in the not too distant future when we can give our mother a hug again," the note began.
Article continues below advertisement
"But for those experiencing bereavement, today may be particularly challenging. Each year on Mother's Day, George, Charlotte and Louis make cards remembering their Granny, Diana, for William. Whatever your circumstances, we are thinking of you this Mother's Day," the message continued.
George's card featured a sun, trees and birds. "Dear Granny Diana, Happy Mother's Day. I love you very much and think of you always, Sending lots of love from George xxxxxx," he wrote.
Meanwhile, Charlotte drew a colorful heart and added some stickers, writing, "I am thinking of you on Mother's Day. I love you very much. Papa is missing you."