Boris Johnson Sends Queen Elizabeth His 'Best Wishes' After Hospital Stay: 'Her Majesty Is Characteristically Back At Her Desk'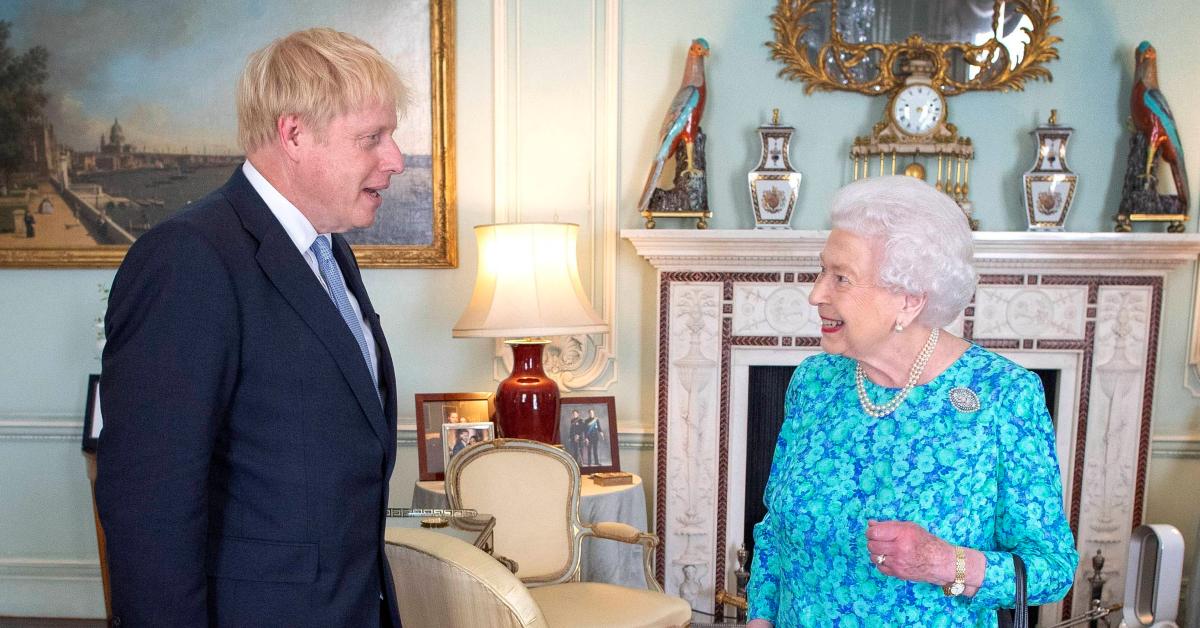 Everyone is hoping Queen Elizabeth feels better as soon as possible, including Prime Minister Boris Johnson, who typically meets with the monarch each week.
Article continues below advertisement
"I think everybody sends Her Majesty our very, very best wishes. And certainly we have from the Government. But I'm given to understand that actually Her Majesty is characteristically back at her desk at Windsor as we speak. But we send her every possible good wish," he told reporters.
Earlier this week, it was revealed that the 95-year-old would no longer visit Northern Ireland. "The Queen has reluctantly accepted medical advice to rest for the next few days," a note read. "Her Majesty is in good spirits and is disappointed that she will no longer be able to visit Northern Ireland, where she had been due to undertake a series of engagements today and tomorrow. The Queen sends her warmest good wishes to the people of Northern Ireland, and looks forward to visiting in the future."
Article continues below advertisement
On Thursday, October 21, the palace gave more information as to what was going on with the Queen. "Following medical advice to rest for a few days, the Queen attended the hospital on Wednesday afternoon for some preliminary investigations, returning to Windsor Castle at lunchtime today and remains in good spirits," they said in a statement.
Article continues below advertisement
Fortunately, it seems like the Queen is doing better than ever. "Quite understandably, a cautious approach is being taken by the medical team," a source told the Daily Mail. "Her Majesty was back at her desk this afternoon and undertaking light duties."
Article continues below advertisement
Next year, the Queen will be honored at the Platinum Jubilee — in addition to attending other events — so it makes sense that the palace wants to make sure she is in the best shape possible in time for the new year.
"If you look at the program she's done, it would have exhausted almost any of us in the last few days," royal biographer Hugo Vickers told Good Morning Britain. "Given that next year she's got a very big year — the Platinum Jubilee to mark 70 years on the thrown — [the palace] does need to be careful. Let's hope she is getting some rest."