The Queen Is One Busy Bee! Monarch Views Birmingham 2022 Commonwealth Games Baton & Meets Members Of The Royal Regiment Of Canadian Artillery — Pics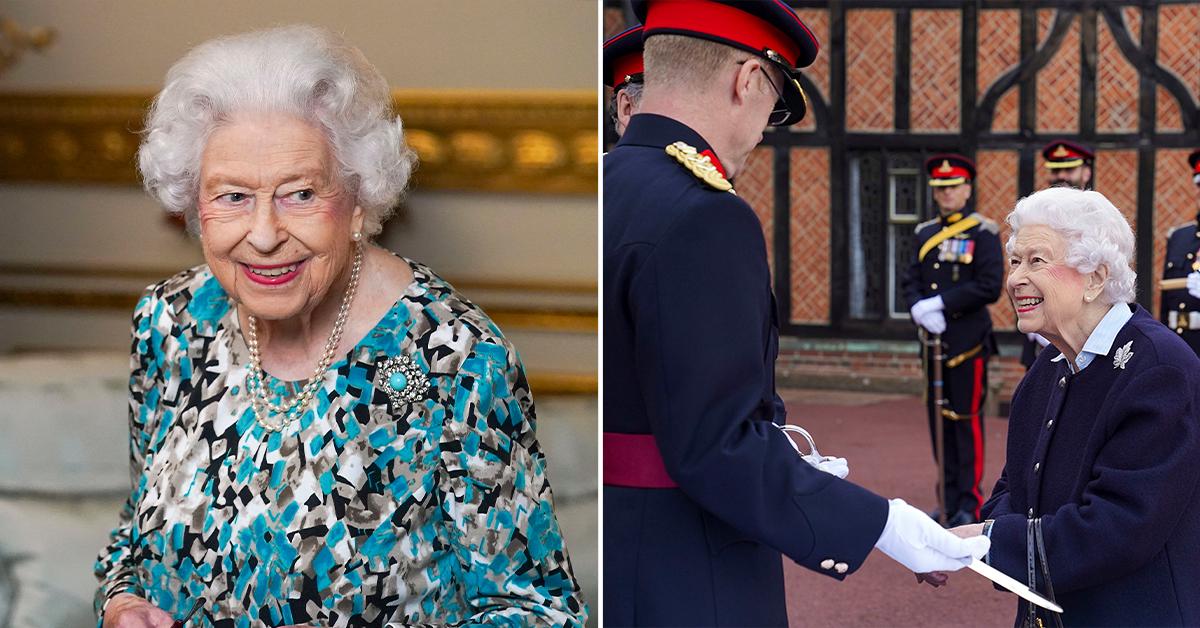 Even though she's 95 years old, Queen Elizabeth isn't slowing down! In fact, if anything, she is busier than ever. The monarch was spotted at two events last week — and it looked like she was having a blast.
Article continues below advertisement
Scroll through the photos below to see her outings!
Article continues below advertisement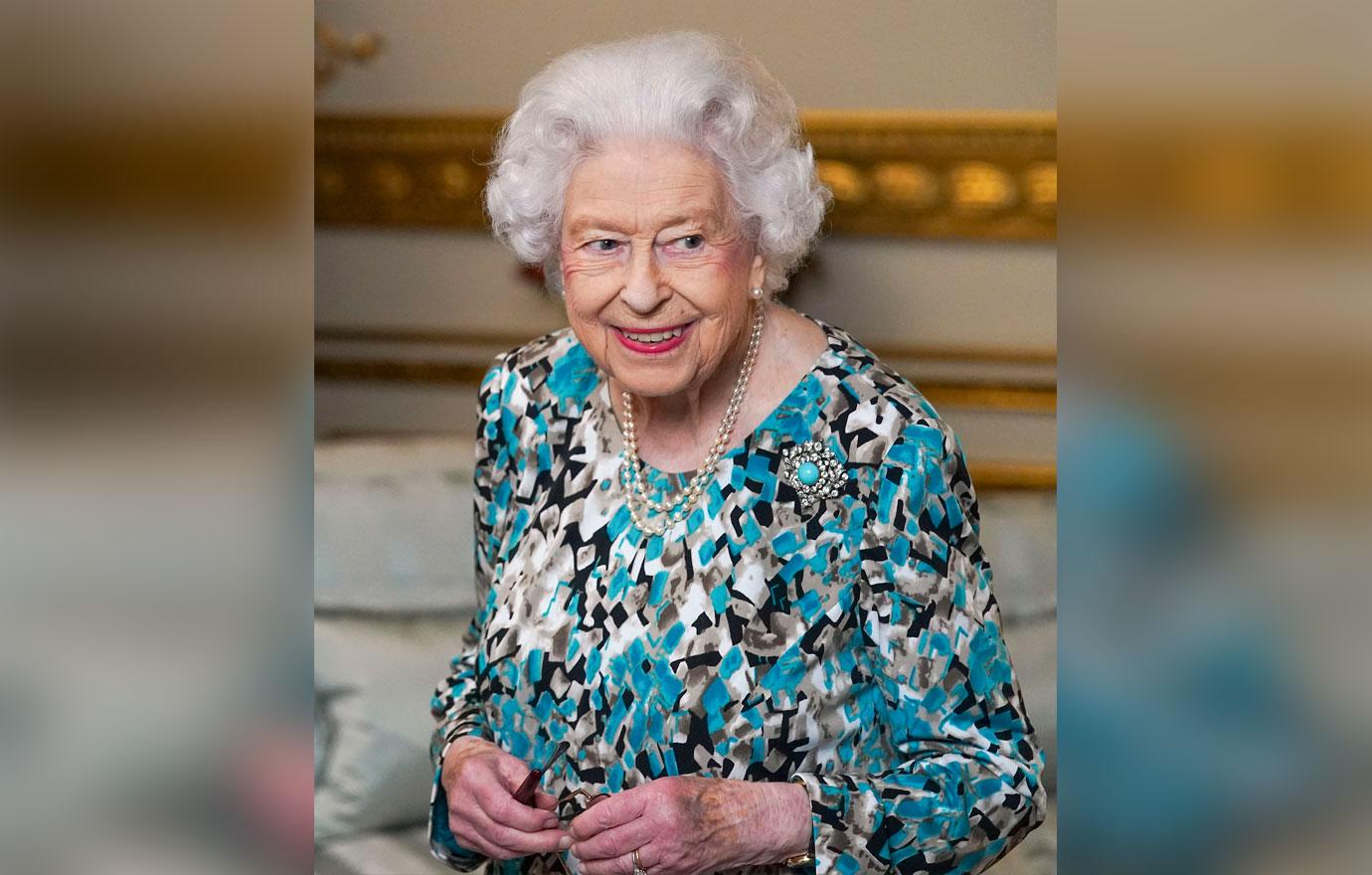 The U.K. native looked polished in a patterned top, which she paired with a pearl necklace.
"The Queen signing her message to the Commonwealth, which will be read at the Opening Ceremony of the Commonwealth Games in Birmingham next year. Today, the message was placed inside The Queen's Baton before it began its journey to Birmingham via 72 Commonwealth territories and nations, connecting communities over 90,000 miles.🏃🏽‍♀️," the caption read.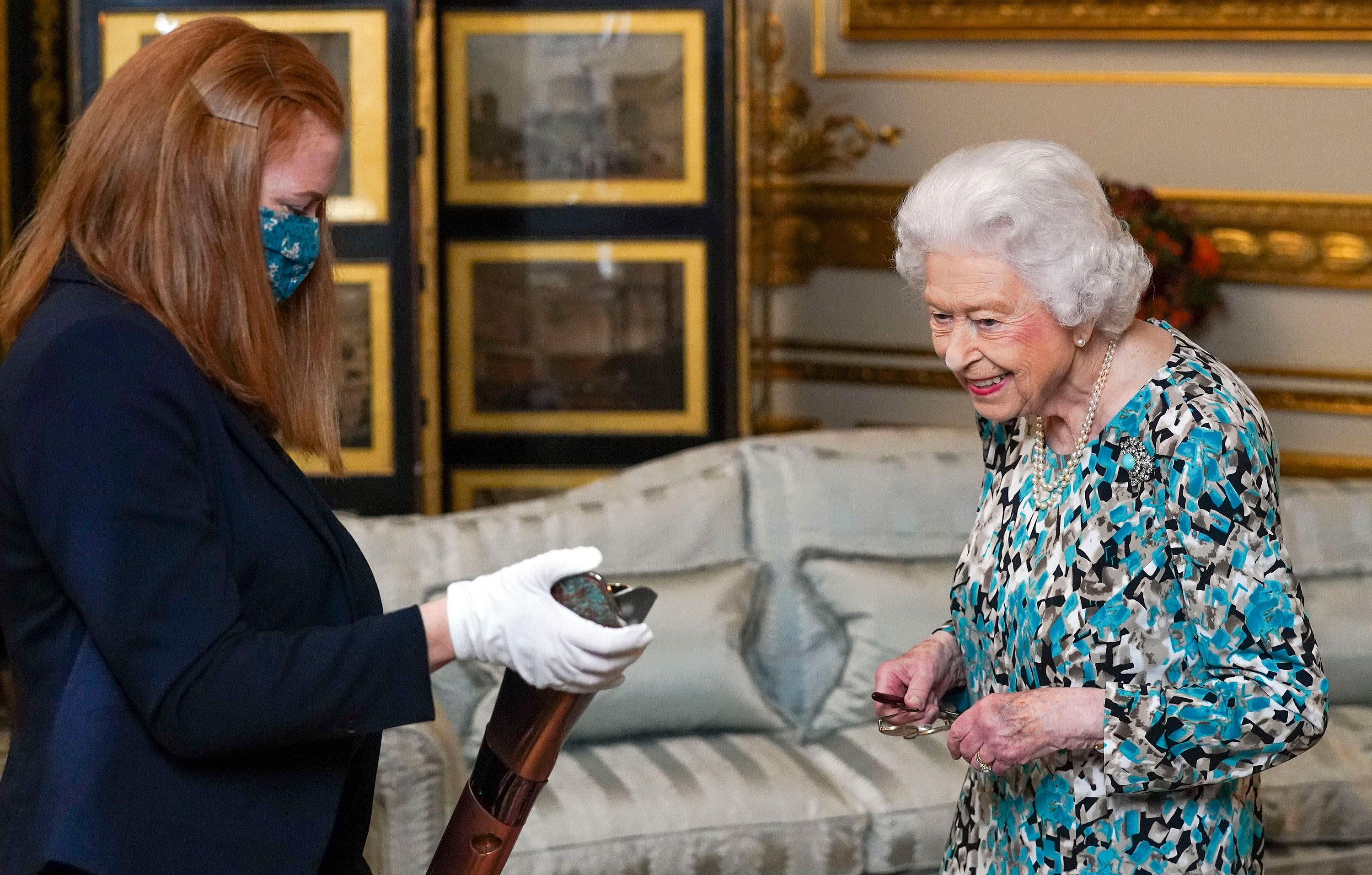 "Paralympian Kadeena Cox left Buckingham Palace as the first Baton bearer of the 294 day relay. 👑," the note continued. "Her Majesty is Head of the Commonwealth, as well as Patron of the Commonwealth Games Federation. Today she was accompanied by The Earl of Wessex, who is Vice Patron. 🌎 At the closing ceremony of the 2018 Commonwealth Games, His Royal Highness said, 'Every four years these Games bring the spirit of our Commonwealth alive ... So I call sportsmen and women from all countries and territories of the Commonwealth to come together in four years' time in Birmingham, England.'"
Article continues below advertisement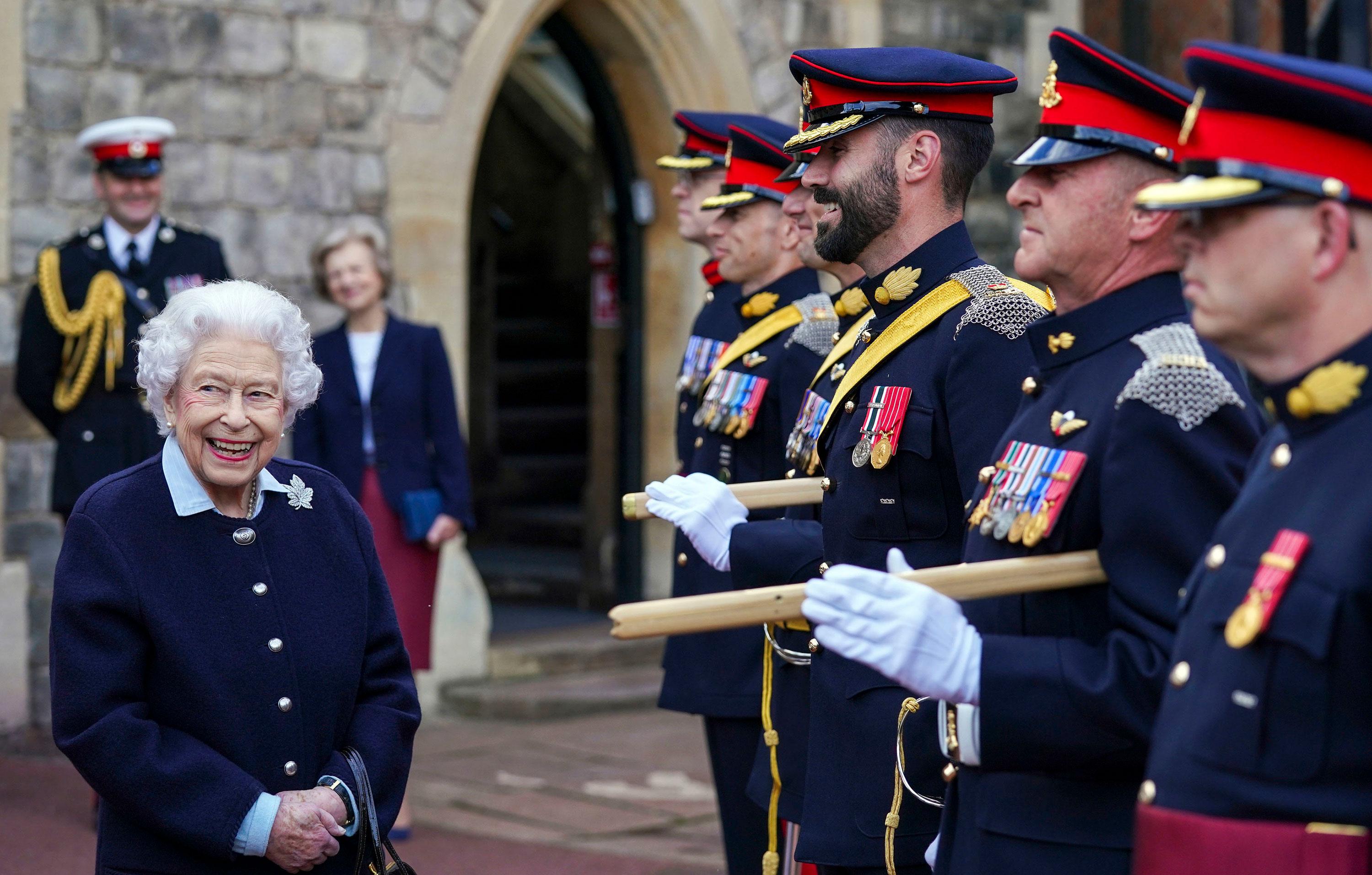 The Queen wore a dark blue jacket while outside.
"This afternoon The Queen visited the Royal Regiment of Canadian Artillery at the Guardroom at Windsor Castle.🏰," the post read via Instagram.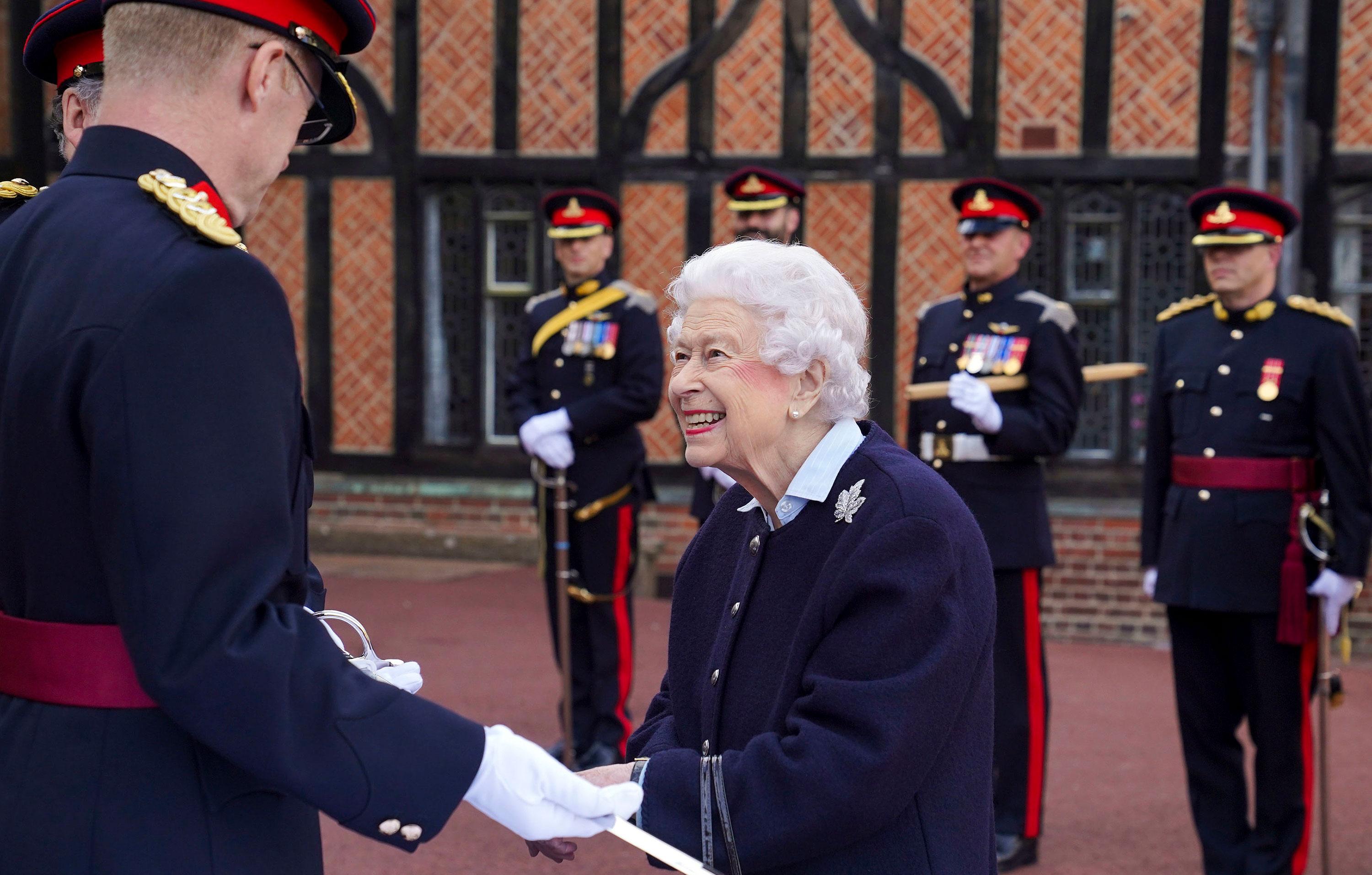 "The Regiment is currently undertaking guard duties in London and Windsor, for the very first time.🛏 The Queen was shown the guards' accommodation, and heard about the soldiers' visit to the UK, and their homes and families in Canada.👑 Her Majesty has been Captain General of the Regiment since the Coronation in 1953, and today she presented the Captain General's sword, which will be awarded annually to an officer who has demonstrated exemplary leadership.🗡," the note continued.
Article continues below advertisement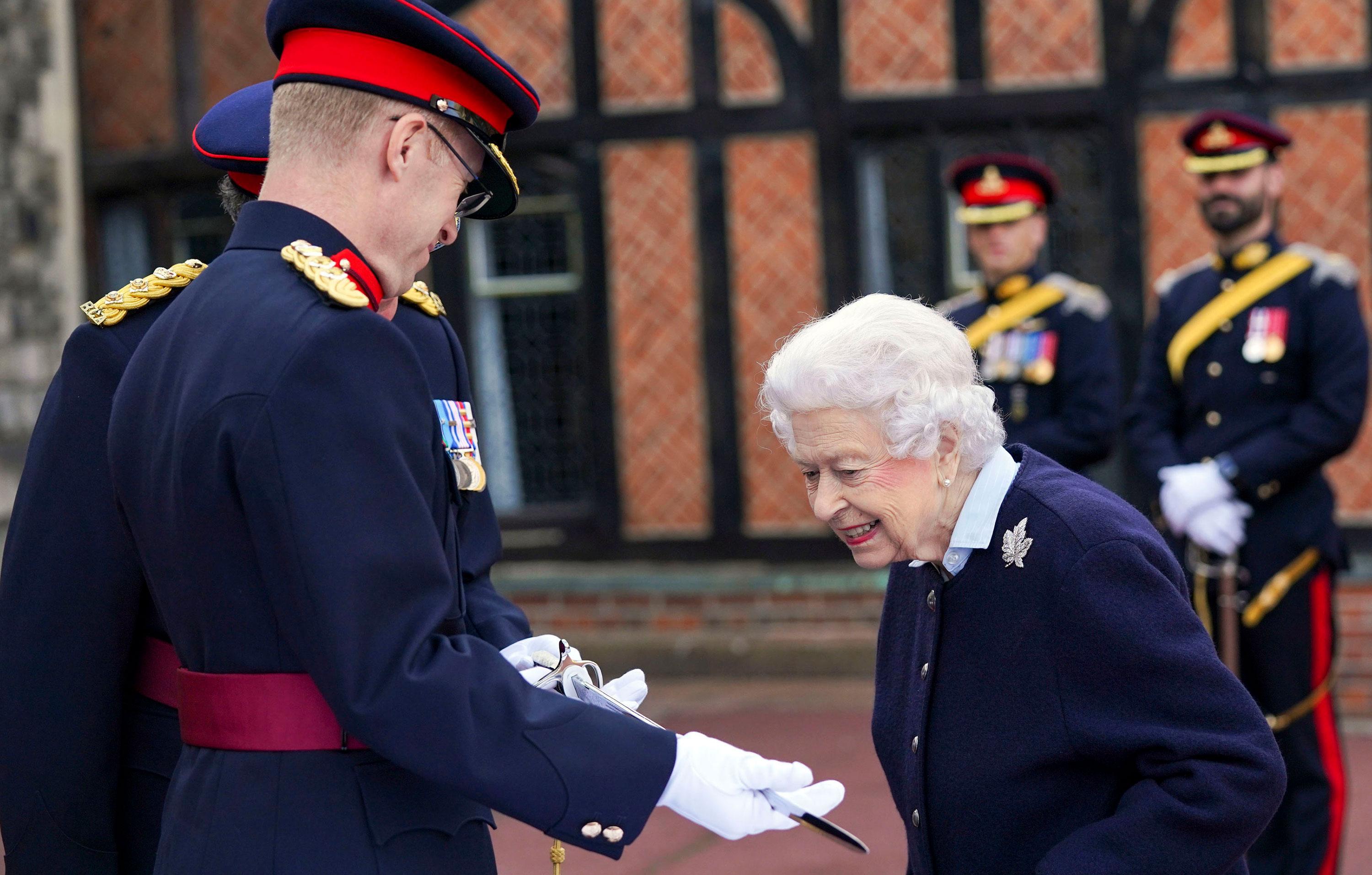 "The sword has been presented to commemorate 150 years since the formation of A and B Batteries, which were the first permanent forces of what is now the Canadian Army," the caption noted.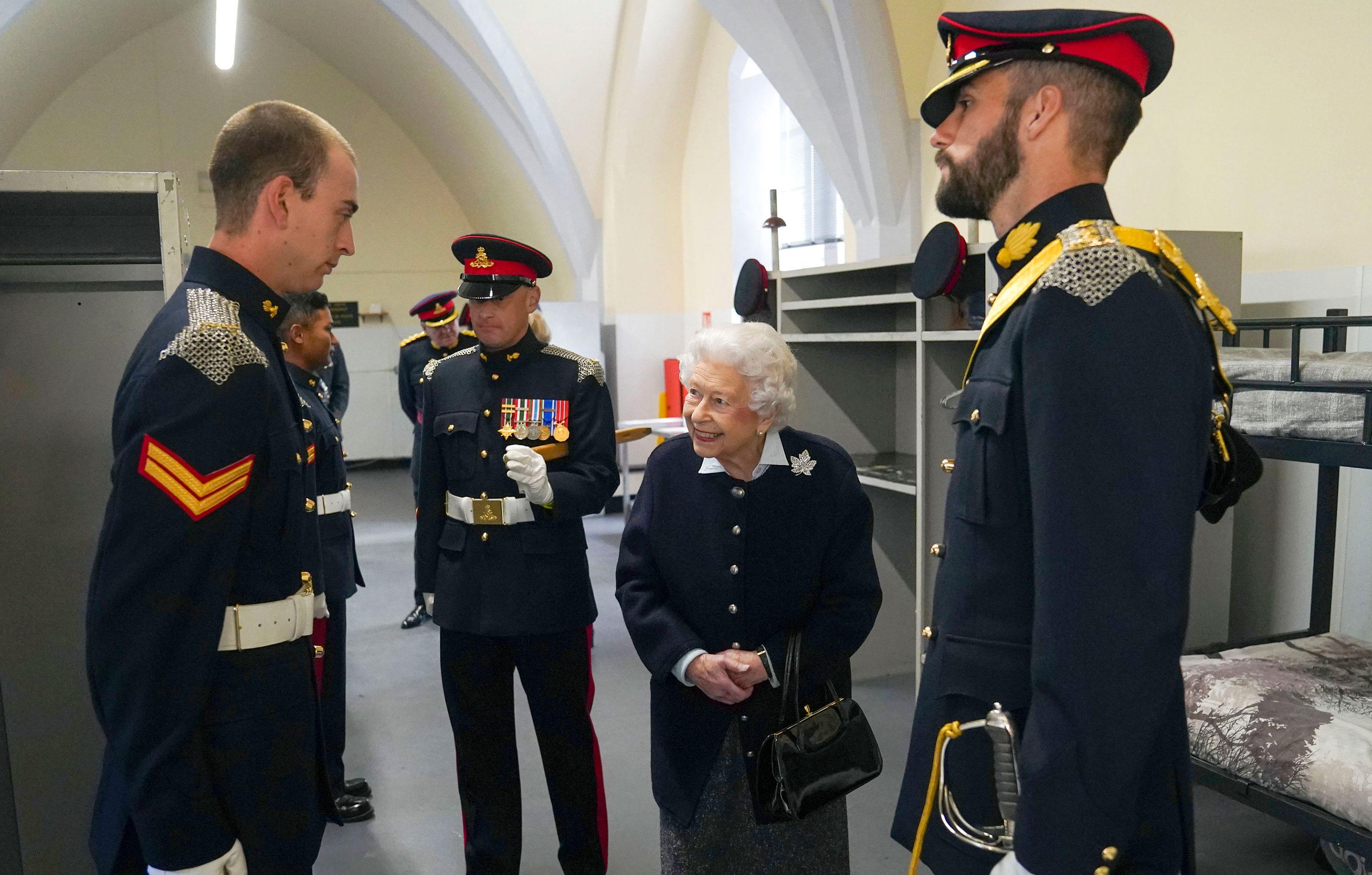 Of course, everyone looked like they admired the Queen — because who wouldn't?!