Meghan Markle & Prince Harry Might Not Get Invited To Queen Elizabeth's Platinum Jubilee After Memoir Announcement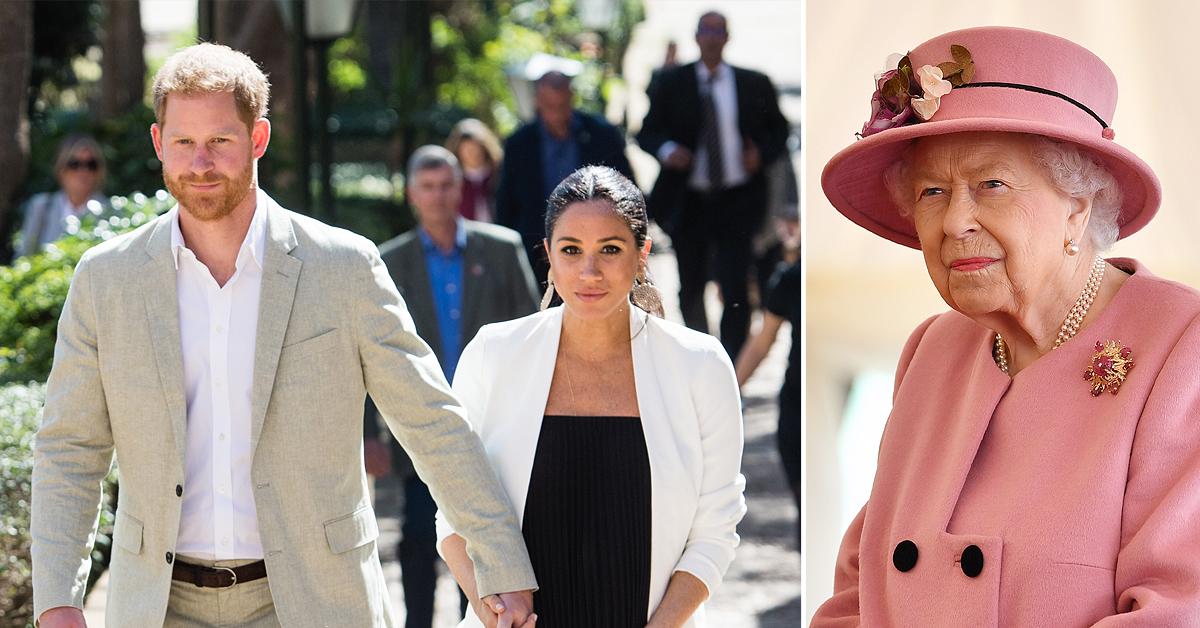 Even though it was reported that Prince Harry was interested in attending Queen Elizabeth's Platinum Jubilee next year, his invitation might be rescinded.
Article continues below advertisement
"Everyone now thinks it is inconceivable that he and Meghan [Markle] can be part of the Platinum Jubilee," a palace source said, according to The Sun. "Bringing it out in 2022 when the Queen is celebrating will dampen the party."
"To release his book in the same year as that is disrespectful," royal expert Phil Dampier shared. "If Harry had any intention to patch things up, he would appreciate that the next year should be really concentrated on the Queen's Platinum Jubilee. The timing couldn't be worse."
Article continues below advertisement
Earlier this week, Prince Harry, 36, announced his latest venture.
Article continues below advertisement
"I'm writing this not as the prince I was born but as the man I have become. I've worn many hats over the years, both literally and figuratively, and my hope is that in telling my story — the highs and lows, the mistakes, the lessons learned — I can help show that no matter where we come from, we have more in common than we think," the red-headed royal said in a press release. "I'm deeply grateful for the opportunity to share what I've learned over the course of my life so far and excited for people to read a firsthand account of my life that's accurate and wholly truthful."
Needless to say, the royal family is nervous for what's to come, as Harry has bashed them before. From podcast interviews to the Oprah Winfrey tell-all, the dad-of-two got candid about his relationship with Prince William and Prince Charles.
Article continues below advertisement
"The family must be despairing, this is a man who they all love and he seems to be doing his best to embarrass and damage his family," royal author Penny Junor said. "I think it's a bit early to be writing a proper memoir. I imagine it is self justification and it's exploring himself, and finding himself, but it's going to be, I suspect, at other people's expense."