Barack & Michelle Obama 'Didn't Like Prince Harry Attacking' The Royals In Oprah Winfrey Interview As They 'Value Family,' Source Claims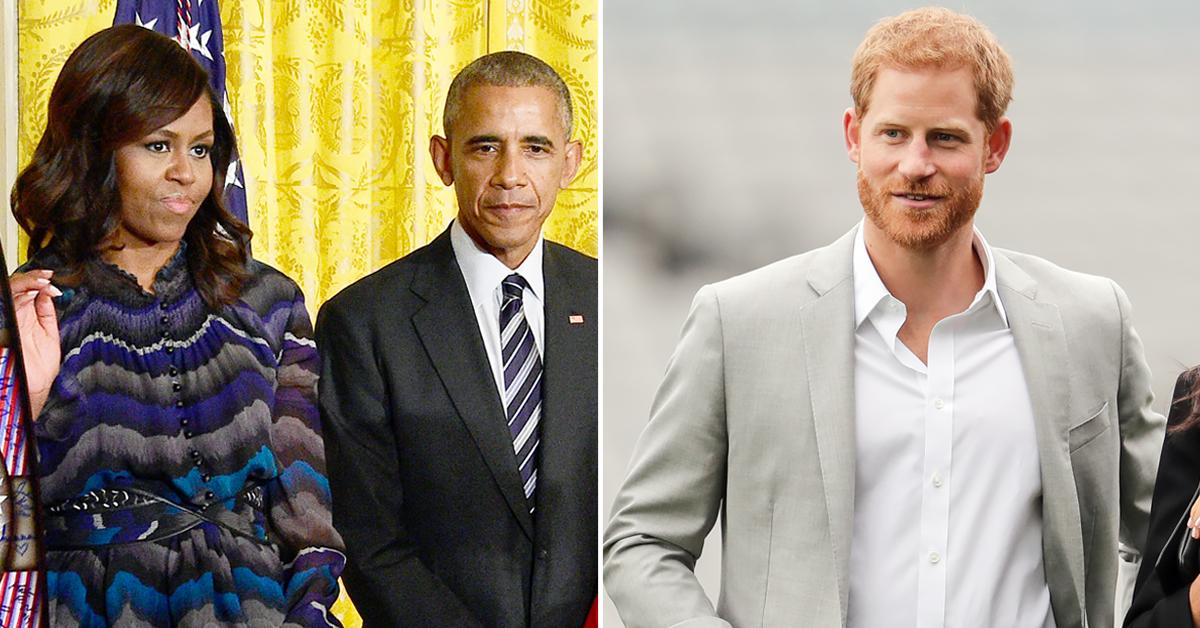 Over the weekend, Barack Obama celebrated his 60th birthday by having a slew of A-listers come to Martha's Vineyard. However, Prince Harry and Meghan Markle — who are close with the former president and his wife — were not there.
Article continues below advertisement
Royal expert Camilla Tominey suggested that the Obamas may have distanced themselves from Harry and Meghan once they spoke to Oprah Winfrey earlier this year.
Article continues below advertisement
"So, it arguably will not have gone down particularly well with a couple that have always put 'family first' to see Harry and Meghan being so openly critical of their royal relatives during their Oprah interview in March," she said.
Article continues below advertisement
A source echoed Tominey's sentiments, claiming: "The Obamas didn't like Harry attacking his family. They value family and certainly aren't the type of people who would want their children talking to the press."
After Meghan and Harry's interview, Michelle commented on what the pair had to say about their tense relationships with Prince Charles and Prince William.
Article continues below advertisement
"My hope is that when I think about what they're going through, I think about the importance of family, and I just pray that there is forgiveness and there is clarity and love and resolve at some point in time," she said. "Because there's nothing more important than family."
Article continues below advertisement
"There was speculation they would be invited, but I don't think they were ever even on the list," he said on Australia's Today show. "The Obamas have invited not just A-listers but the double A-listers. They have said that Barack doesn't want any presents, what he wants is guests to donate to help young men get on the work ladder, particularly young people of color. You are talking about Oprah Winfrey, the Clooneys, and Rihanna. Meghan and Harry are just not in that same league of celebrity. They are not double A-listers."