Meghan Markle & Prince Harry Were Never On Barack Obama's 60th Birthday Party List As They Are 'Not In That Same League Of Celebrity,' Royal Expert Claims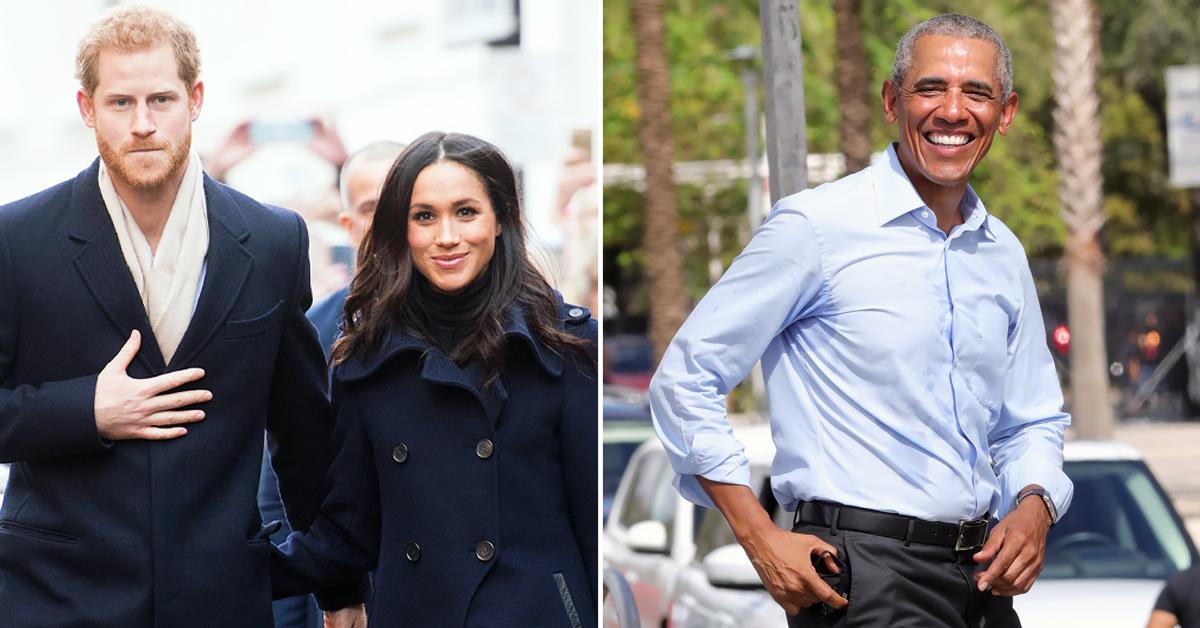 Snubbed? Meghan Markle and Prince Harry were not in attendance at Barack Obama's 60th birthday, which took place on Martha's Vineyard over the weekend.
Article continues below advertisement
According to Dickie Arbiter — who is a royal expert and former press spokesman for the Queen — the couple was looked over.
"It is not a surprise at all. There was speculation they would be invited but I don't think they were ever even on the list," he said on Australia's Today show. "The Obamas have invited not just A-listers but the double A-listers. They have said that Barack doesn't want any presents, what he wants is guests to donate to help young men get on the work ladder, particularly young people of color. You are talking about Oprah Winfrey, the Clooneys, and Rihanna. Meghan and Harry are just not in that same league of celebrity. They are not double A-listers."
Article continues below advertisement
Harry and Obama have been friendly over the years, but royal expert Daniela Elser believes after Harry and Meghan left the royal family and moved to California, there is always drama that follows them.
Article continues below advertisement
"The couple no longer simply bring with them the magic stardust of royalty but more baggage than a Louis Vuitton warehouse," Elser said. "Therefore, having transformed themselves into polarizing, divisive public figures, are they still the prize invitees they might have been?"
Obama's big birthday bash was scaled down due to the Delta variant wreaking havoc on the United States. "Due to the new spread of the delta variant over the past week, the president and Mrs. Obama have decided to significantly scale back the event to include only family and close friends," the spokesperson said. "President Obama is appreciative of others sending their birthday wishes from afar and looks forward to seeing people soon."
Article continues below advertisement
According to E!, there were still many celebrities in attendance, including Chrissy Teigen, John Legend, Dywane Wade, Gabrielle Union, Bradley Cooper, Steven Spielberg, Tom Hanks, Rita Wilson and more.