Mending Fences! Princess Eugenie May Help Prince Harry Reconcile With The Royal Family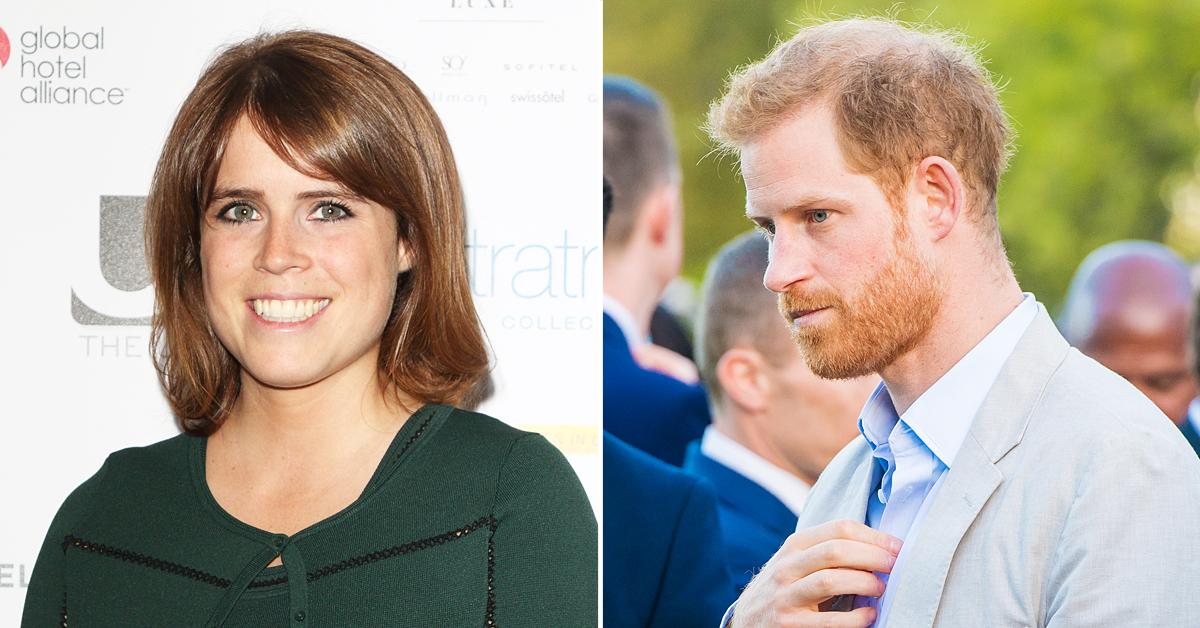 Prince Harry hasn't been on the best terms with his family in quite some time, and now it's believed that his cousin Princess Eugenie may be the one to help him reconcile with his loved ones, The Sun reported.
Article continues below advertisement
Harry and Eugenie are super close, as the former recently stayed with the mom-of-one when he returned to London, England, prior to Princess Diana's statue unveiling.
The dad-of-two, 36, was able to isolate there as the home is separated into two parts.
Article continues below advertisement
"The building was originally five different cottages before it was given to Harry and Meghan," a source said. "They spent a lot of money getting it into shape for their family — before quitting for California."
Article continues below advertisement
"Eugenie and Jack [Brooksbank] were handed the keys last year and told they could use it while Harry and Meghan were in America," the insider continued. "The cottage is now literally split into two, meaning Harry can isolate in one half of the house without ever coming into contact with his cousin and her family. It has been set up for his return after last-minute plans seemed to work when he was back for the Duke of Edinburgh's funeral in April."
It's not a total surprise that Eugenie wants to mend fences, as she is very close with Queen Elizabeth and her late grandfather, Prince Philip.
Article continues below advertisement
Eugenie and Meghan also were pals before the former actress married into the royal family.
"Eugenie and I had known each other before I had known Harry, so that was comfortable," Meghan told Oprah Winfrey in March. "We're friends with them as a couple."
Article continues below advertisement
"Eugenie knows them better than any of the royals in a way," a source told The Telegraph. "She was there from the beginning."
Article continues below advertisement
Eugenie recently assisted Meghan with her 40x40 birthday initiative, in which she wants to "help mentor a woman who's mobilizing back into the workforce."
"To celebrate dear Meghan's 40th birthday, I'm contributing 40 minutes of mentorship to support women reentering the workforce," she wrote. "In the past two years, tens of millions of women around the world have departed the workforce. If you please join me and commit 40 minutes to community, service or mentorship."