Why Duchess Camilla Was Once 'Very Upset' Over Meghan Markle's Social Media Behavior
When Meghan Markle joined the royal family, there didn't seem to be animosity between the Suits star and Prince Harry's stepmother, Camilla, Duchess of Cornwall — however, an incident in 2020 changed their relationship forever.
Article continues below advertisement
Last March, the Duchess of Cornwall made a speech on domestic violence in honor of the 10th anniversary of the Women of the World Festival.
The occasion was supposed to be the most important moment for the royal family that day, but Meghan went against protocol and allegedly demanded that photos of her from her visit to the National Theatre be posted on social media that same day.
Article continues below advertisement
"Camilla's work is very important to her and her decision to highlight the scourge of domestic violence at the 10th ­anniversary of Women of the World was a carefully thought-out plan," a source shared with The Mirror.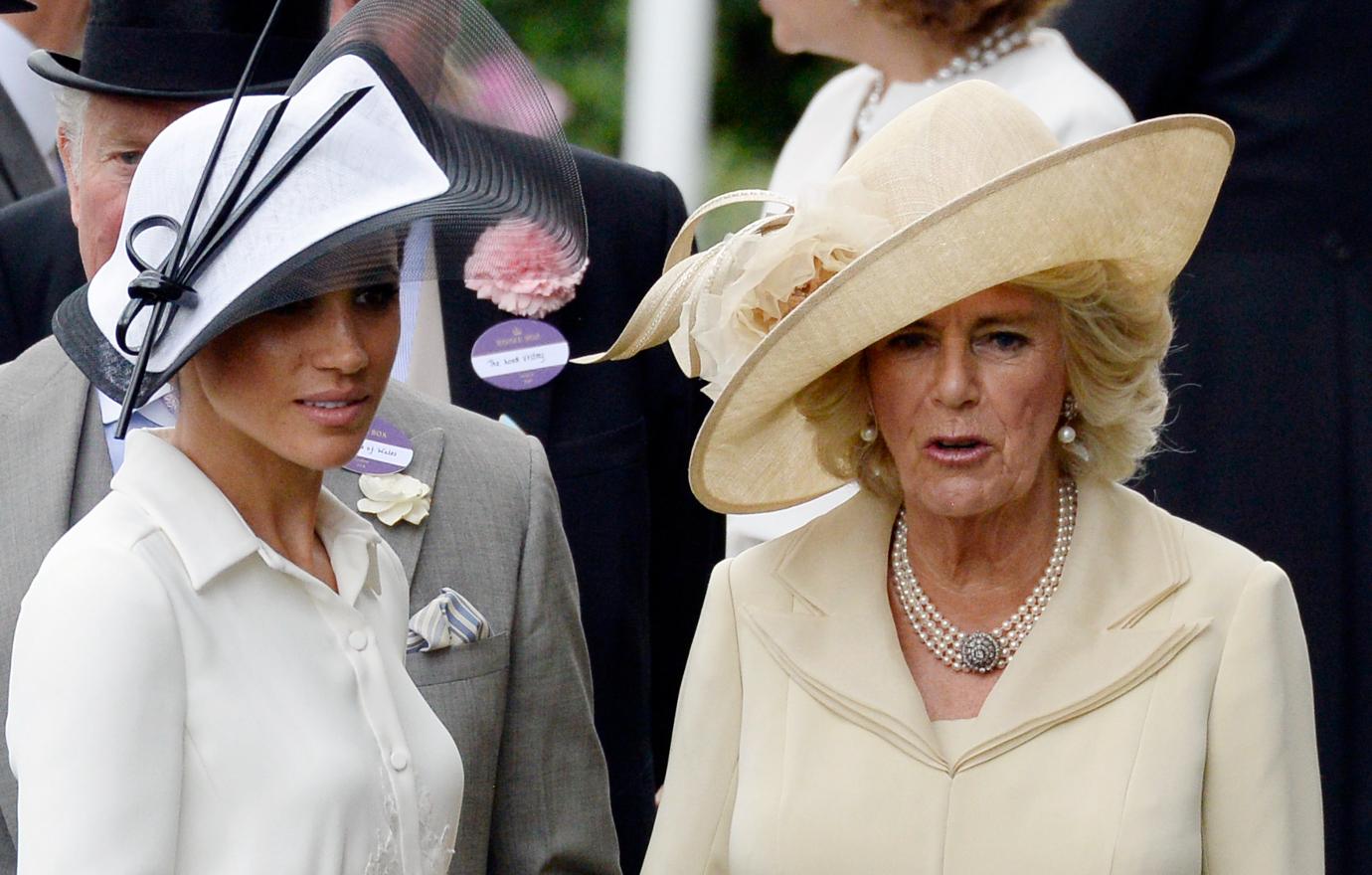 Article continues below advertisement
"Over the last four years she has worked tirelessly, mostly behind the scenes but to great effect, to use her ­platform and personal experiences to highlight the issue and help sufferers," the source said. "Of course it was known Harry and Meghan would be doing engagements this week, some privately, but everyone was in agreement that Camilla's speech should take p­recedence. ­Unfortunately some people had other ideas."
Article continues below advertisement
"I think Camilla can easily empathize with Meghan because of what she went through in the media," she noted. "At one stage, no one was more beleaguered by the tabloids than Camilla, but she was shrewd enough to know that antagonism would get her nowhere."