Duchess Camilla Won't 'Ever Forgive' Meghan Markle For Hurting Prince Charles During Megxit, Insider Claims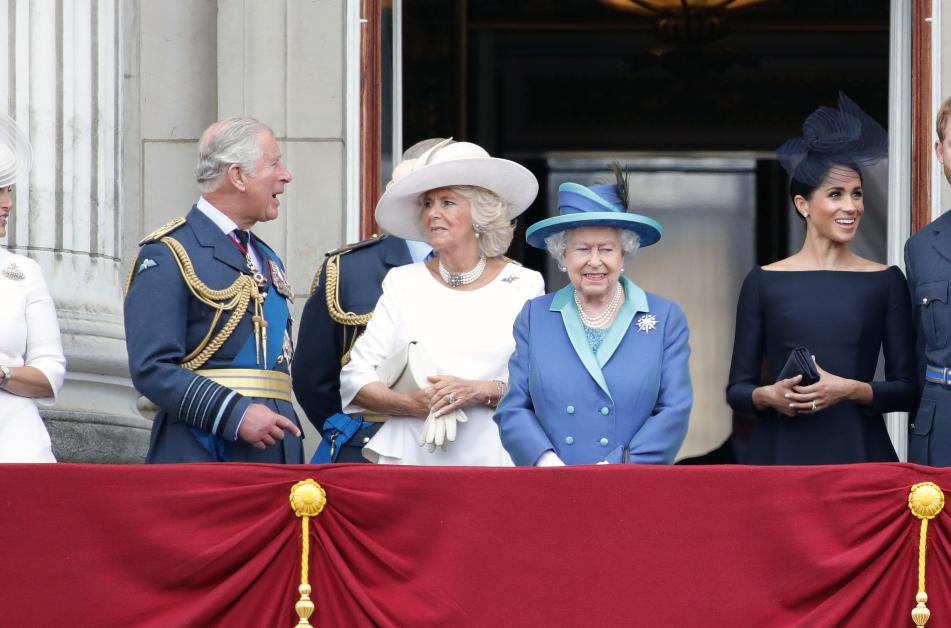 Prince Harry spoke about the rift between him and his father, Prince Charles, during an interview with Oprah Winfrey, which aired in March, but now, it seems like there is another feud happening — this time, it's between Meghan Markle and Camilla, Duchess of Cornwall.
Article continues below advertisement
"I don't think the Duchess will ever forgive Meghan for what she's done to the Prince of Wales," an insider claimed to The Telegraph.
This is surprising, as Camilla seemed to be a fan of the 40-year-old.
"They clearly really like each other. There is real warmth and support. Camilla has been very helpful to Meghan," a close family friend told Vanity Fair a few years ago.
Article continues below advertisement
In 2019, Meghan spoke out about the press, and it seemed like Camilla was on her side.
Article continues below advertisement
"I think Camilla was probably just as surprised as anyone else when the documentary came out and perhaps didn't realize how much Harry and Meghan were suffering," a source said. "She wants everyone to get along and be happy. Her mantra is carry on and keep smiling. She doesn't want to see anyone struggling and she is fond of Meghan and she could be a very good ally too."
"I think Camilla can easily empathize with Meghan because of what she went through in the media," royal biographer Sally Bedell Smith said. "At one stage, no one was more beleaguered by the tabloids than Camilla, but she was shrewd enough to know that antagonism would get her nowhere."
Article continues below advertisement
Meghan and Harry stepped down from their royal duties in 2020, and a year later, they revealed they heading to the West Coast to start anew.
Article continues below advertisement
"It was never walking away," he stated. "It was stepping back rather than stepping down."
"Whatever decisions are made on that side I will never walk away," he said. "I'll always be contributing. My life is public service so wherever I am in the world it's going to be the same thing."