U.K. Prime Minister Boris Johnson Says Queen Elizabeth Is In 'Very Good Form' After Doctors Advised Her To Rest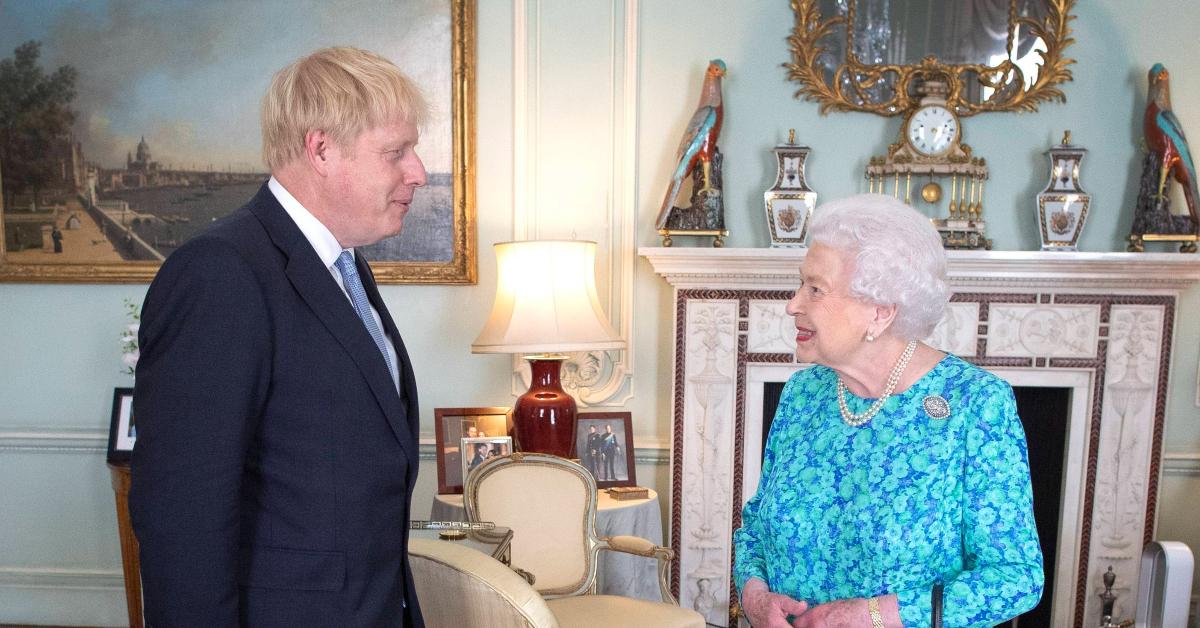 U.K. Prime Minister Boris Johnson gave an update on Queen Elizabeth is doing, and it seems like she's going to be just fine!
Article continues below advertisement
"I spoke to Her Majesty and she's on very good form," he said, The Guardian reported. "She's just got to follow the advice of her doctors and get some rest and I think that's the important thing. I think the whole country wishes her well."
The monarch, 95, was supposed to visit Northern Ireland recently, but doctors advised her to rest instead. Shortly after, it was revealed that she was hospitalized for one night.
Article continues below advertisement
The Queen was expected to go to Scotland with some of her brood for the COP26 Climate Summit Conference, but instead, it was announced she would stay home and attend virtually.
Article continues below advertisement
On Friday, October 29, the palace announced another update.
"Following on from their recent advice that The Queen should rest for a few days, Her Majesty's doctors have advised that she should continue to rest for at least the next two weeks," they said in a statement. "The doctors have advised that Her Majesty can continue to undertake light, desk-based duties during this time, including some virtual Audiences, but not to undertake any official visits. Her Majesty regrets that this means she will be unable to attend the Festival of Remembrance on Saturday, 13th November."
The statement concluded, "However, it remains The Queen's firm intention to be present for the National Service of Remembrance on Remembrance Sunday, on 14th November."
Article continues below advertisement
This is hardly the first time Johnson has spoken about the Queen's health. In late October, he had faith that she would be back to her duties in no time.
"I think everybody sends Her Majesty our very, very best wishes. And certainly we have from the Government. But I'm given to understand that actually Her Majesty is characteristically back at her desk at Windsor as we speak. But we send her every possible good wish," he told reporters.