Queen Elizabeth Looks Happy & Healthy In New Photo Since Pulling Out Of The COP26 Climate Summit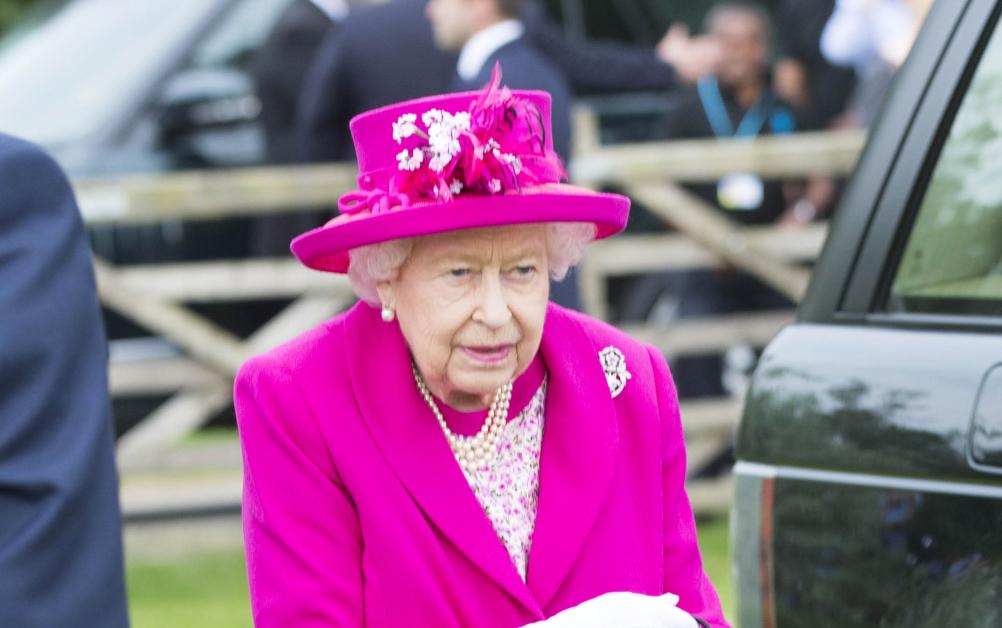 Queen Elizabeth looked like she was in good spirits when she met with some people via video chat this week — just a few days after she pulled out of the COP26 Climate Summit Conference.
Article continues below advertisement
"The 2020 winner of The Queen's Gold Medal for Poetry, David Constantine, has been officially presented with his medal during a virtual Audience with The Queen," The Royal Family's Twitter page captioned a photo of the 95-year-old wearing a floral top and chatting up a storm. "David was joined at Buckingham Palace by the Poet Laureate Simon Armitage, who chairs the Poetry Medal Committee."
Article continues below advertisement
"Dating back to 1933, the medal is awarded annually for excellence in poetry," the message continued. "The medal itself was designed by the late Edmund Dulac, and features an image of 'Truth,' holding the 'divine flame of inspiration.'"
Of course, people loved seeing the monarch back at work. One person wrote, "God bless you Your Majesty, feeling a wee bit under the weather and yet still keeping a great sense of humour about yourself. This is proof laughter is the best medicine to help you heal. Mind yourself and feel better Your Majesty," while another added, "Every good wish to Her Majesty the Queen and may she have a speedy recovery from whatever ails her. Our love and prayers are with you."
Article continues below advertisement
A third user added, "Her Majesty Wishing her all the best and a strong health. Can't imagine a world without her. May she will reign for another couple of years. God bless Queen Elizabeth II."
Article continues below advertisement
Last week, the Queen canceled a trip to Northern Ireland, and a few days later, it was revealed she spent one night in the hospital.
Though she seems to be in great shape, doctors thought it was best that she didn't make the trip to Scotland for the upcoming conference.
"This decision was not taken lightly by Her Majesty. It would have been a long journey up to Glasgow and the reception is a long event, which she was very much looking forward to," an insider said. "However, the Queen's doctors have been very clear and instructed her to rest. She has been able to take on light duties, but sadly attending COP would have been too much of an undertaking."