Queen Elizabeth Hasn't Gone Horseback Riding 'Since The Beginning Of September' As She's 'In Quite A Bit Of Discomfort,' Source Reveals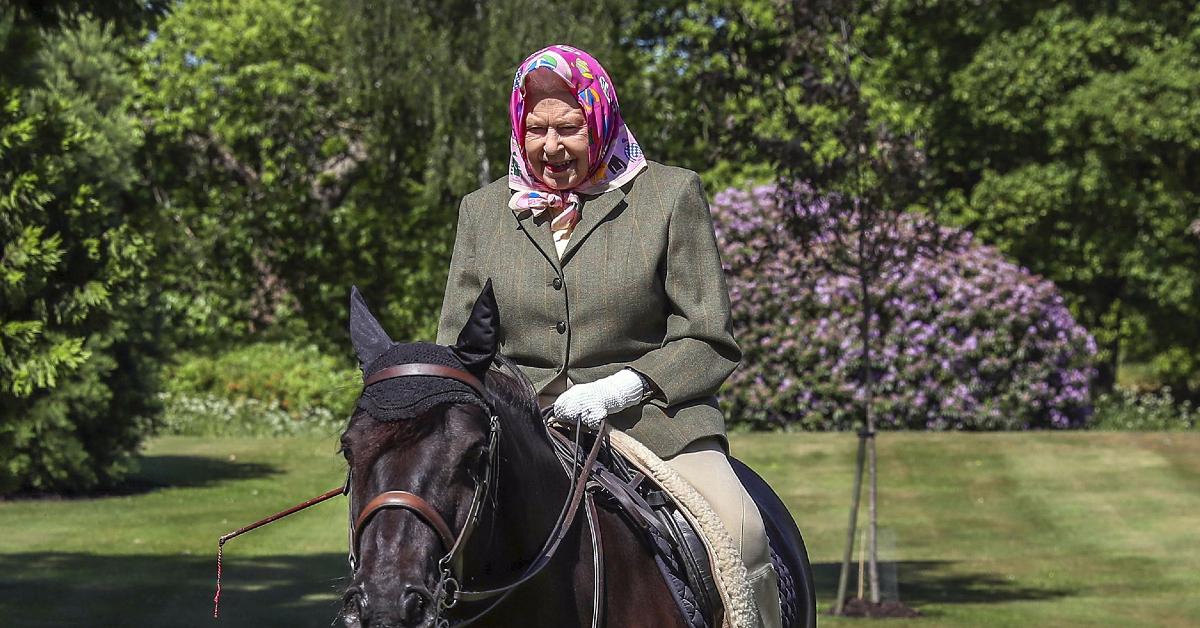 Queen Elizabeth is a huge fan of horseback riding, but lately, she hasn't been able to enjoy the beloved hobby.
Article continues below advertisement
"She was in quite a bit of discomfort. She adores riding and it has been part of her ritual for most of her life," a source told The Sun. "She has been extremely disappointed not to go riding since the beginning of September."
Article continues below advertisement
Last week, the 95-year-old canceled a trip to Northern Ireland, and a few days later, it was revealed she was in the hospital for one night.
Article continues below advertisement
"Following medical advice to rest for a few days, the Queen attended the hospital on Wednesday afternoon for some preliminary investigations, returning to Windsor Castle at lunchtime today and remains in good spirits," Buckingham Palace said in a statement.
Despite the setback, it seems like the monarch is doing well, and instead of heading to Scotland for the COP26 Climate Summit Conference, she will appear virtually.
Article continues below advertisement
"This decision was not taken lightly by Her Majesty. It would have been a long journey up to Glasgow and the reception is a long event, which she was very much looking forward to," an insider said. "However, the Queen's doctors have been very clear and instructed her to rest. She has been able to take on light duties, but sadly attending COP would have been too much of an undertaking."
Article continues below advertisement
"The senior royals as a unit have collectively discussed a greater need for collaboration in their projects together, whether that is explicitly working on the same topic or supporting each other on an ad-hoc basis, different plans will be drawn up to the ones that currently exist," an insider told The Mirror. "After the coronavirus restrictions have ended they all feel the need to get out and do more."