Singer Tom Walker Praises Kate Middleton's Piano Performance During Christmas Special: 'She Completely Nailed It'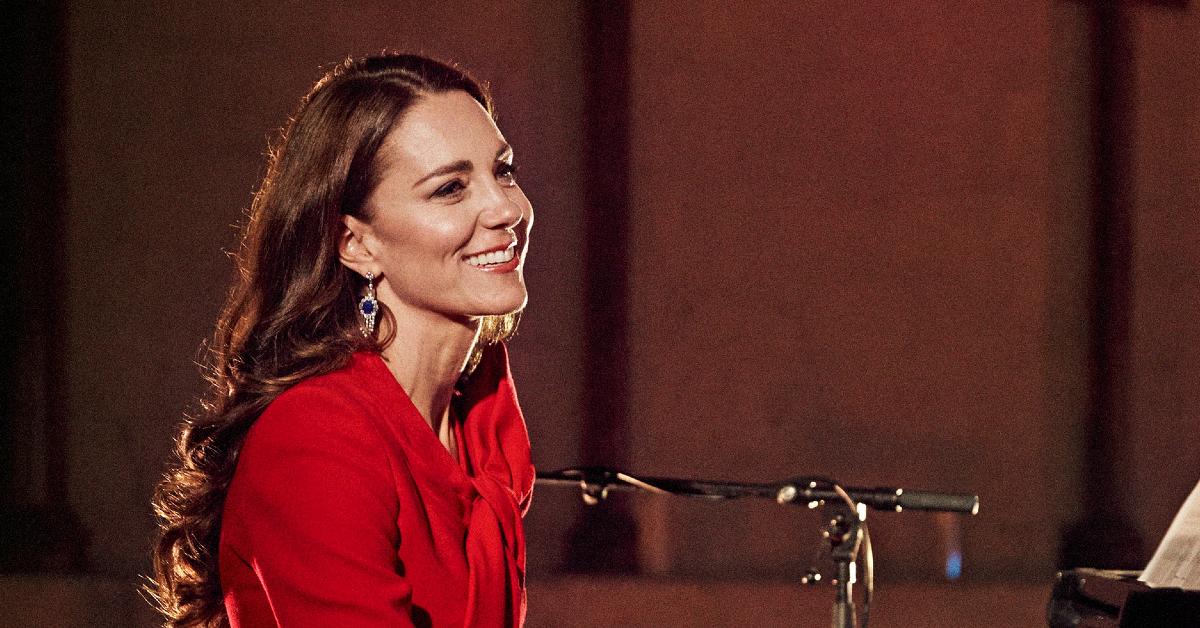 When Kate Middleton hosted her first Christmas carol concert on December 8, she decided to pull out all of the stops, including playing the piano for the crowd!
Article continues below advertisement
During the shindig, the 39-year-old joined singer Tom Walker when he played "For Those Who Can't Be Here" — and apparently it was her idea.
"Without [a] doubt, it was a once-in-a-lifetime experience," Walker gushed of their performance, which aired in the U.K. on Christmas Eve. "I thought she absolutely smashed the performance; it's not easy to just jump behind a piano with a bunch of musicians you've never played with before and record live takes to camera, but she completely nailed it."
Article continues below advertisement
"She's such a lovely, kind and warm-hearted person and she took the time to thank everyone personally for the opportunity to play together. It was a crazy pinch-yourself kind of day for me, to be in such a beautiful venue playing alongside the Duchess with my band and a string quartet. I certainly won't forget that in a hurry!" he continued.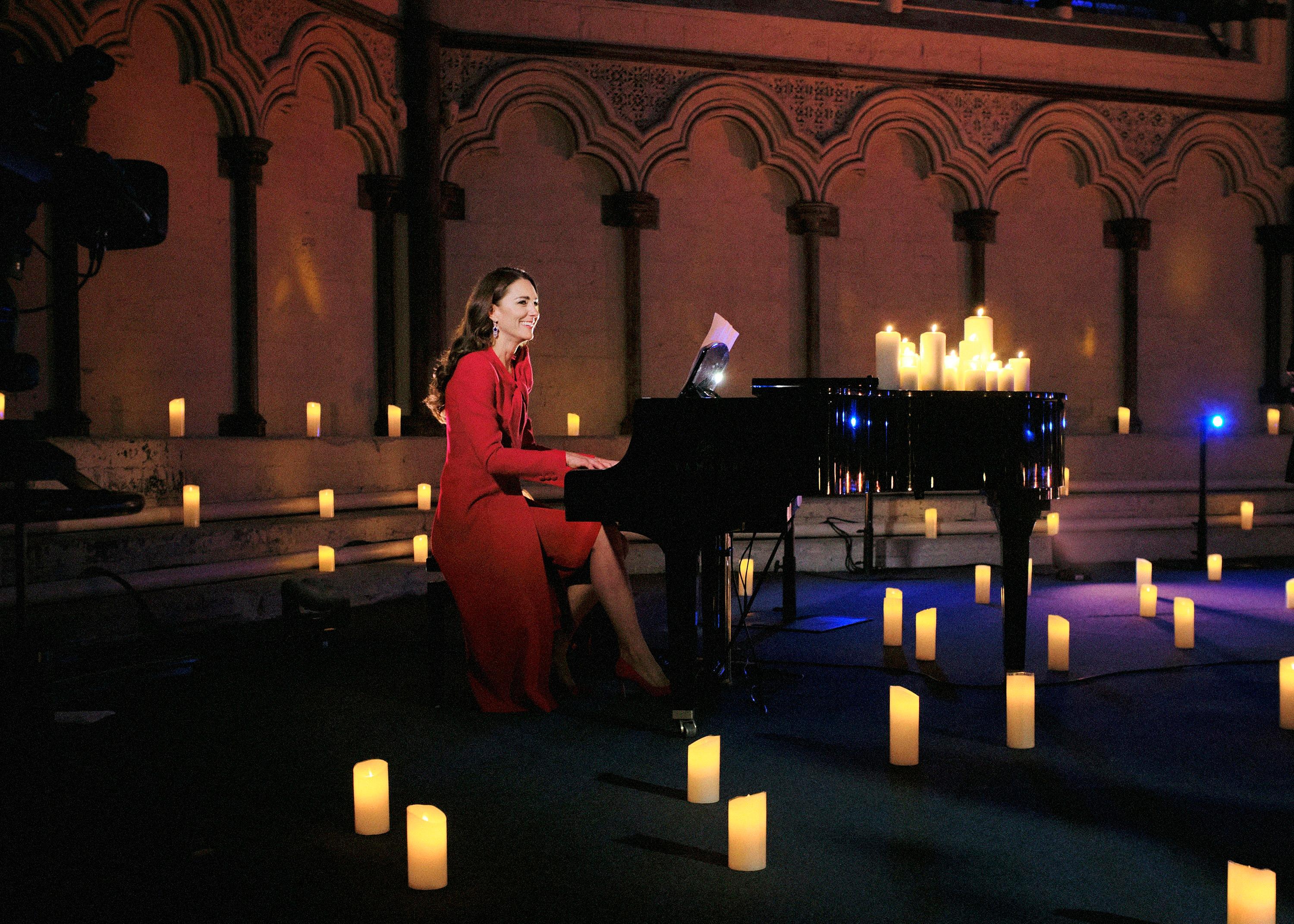 Article continues below advertisement
When the mom-of-three, who learned piano as a child, heard Walker, 30, perform "Leave a Light On" at an event in October, she decided to talk to him about a potential collaboration.
Article continues below advertisement
"Music was very important to the Duchess during the lockdowns," a source shared. "She also recognizes the powerful way in which music brings people together — especially during difficult times. For these reasons, she was keen to be part of Tom's performance in this way."
Article continues below advertisement
According to the inside, the pair — who performed at Westminster Abbey's Chapter House — rehearsed together before they pre-recorded it.
Article continues below advertisement
"My mum had a total freak-out when she saw it on the telly. I know this song will resonate with a lot of people this Christmas and my heart goes out to anyone raising a glass around the table remembering those who can't be with us," the musical artist said.
"A very special performance of 'For Those Who Can't Be Here' with @IAmTomWalker for #TogetherAtChristmas. Watch the full performance on our YouTube channel - link in bio," the Duke and Duchess' social media account captioned a video of the production.
Of course, people couldn't get enough of the moment. One person wrote, "She plays the piano too?!? Now I love her even more ❤️," while another added, "That was so beautiful Catherine ❤️ a perfect performance by you both!"
A third person stated, "So talented. Is there anything she can't do? ❤️."