Kate Middleton Beams In New Promo For 'Royal Carols: Together At Christmas': 'I Am So Excited To Be Hosting'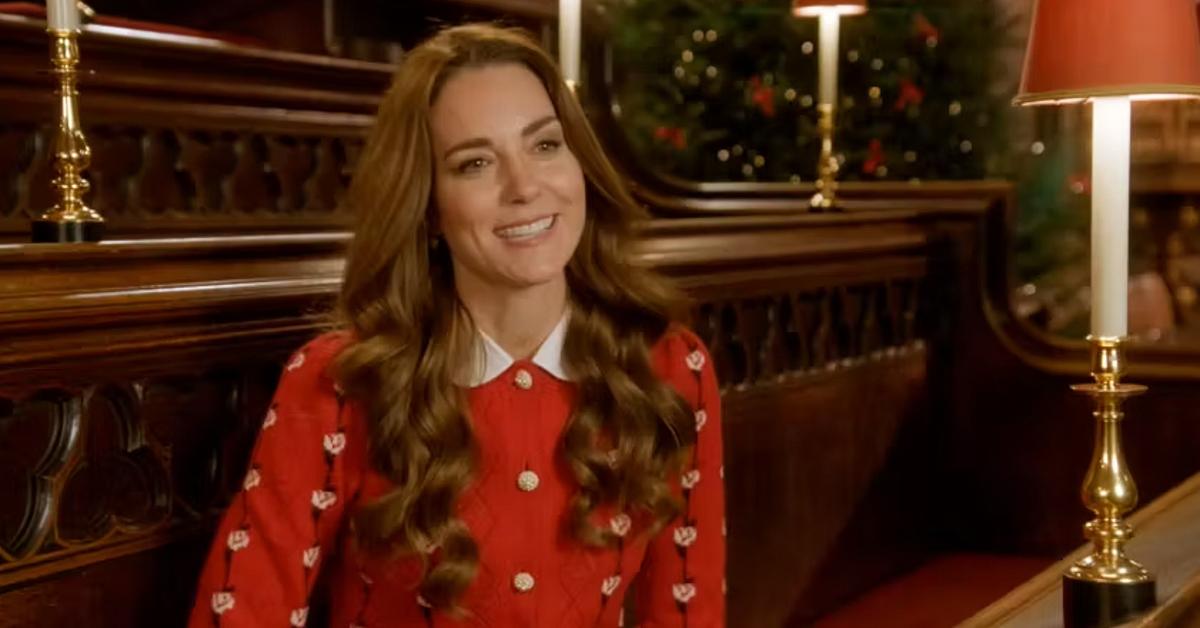 Kate Middleton is spreading holiday cheer with her new ITV special Royal Carols: Together At Christmas, which premieres in the U.K. on Christmas Eve.
Article continues below advertisement
In the new promo, Kate — who is wearing a cute red and white sweater — says, "I'm so excited to be hosting Together at Christmas here at Westminster Abbey."
The show features performances by Ellie Goulding, Leona Lewis and Tom Walker, and her husband, Prince William, reads from Luke 2:1-7 during the service.
Article continues below advertisement
The shindig — which was attended by over 1,000 people, including Princess Eugenie, Carole Middleton and more — was to honor those who have helped out amid in the ongoing coronavirus pandemic.
Article continues below advertisement
"We have lost loved ones, seen out frontline workers placed under immeasurable pressure, and we have experienced heart-wrenching isolation from those we hold most dear," she wrote in the program. "Alongside this, we have seen how communities have come together to support those most in need. And through our separation from others, we have been reminded just how powerful human connection is to us all. Just how much we need one another. And how loving and feeling a sense of belonging to one another can provide comfort in tough times. The importance of simply being together."
"In our roles, William and I are so fortunate to meet and spend time with phenomenal people across the country who day-in day-out support individuals and families. And over the past two years, we have been inspired by countless people who have brought their communities together through simple acts of kindness. This Carol Service is our small way of recognising the inspiring contribution so many of you have made. Thank you," she concluded.
Article continues below advertisement
Ultimately, Kate wants to tell people "about the importance of human connection and what it means, as families, communities and as a nation, to be together and to feel united to help one another through times of hardship or uncertainty."