Making Amends? Thomas Markle Sent Estranged Daughter Meghan Markle A Bouquet Of Roses For Her 40th Birthday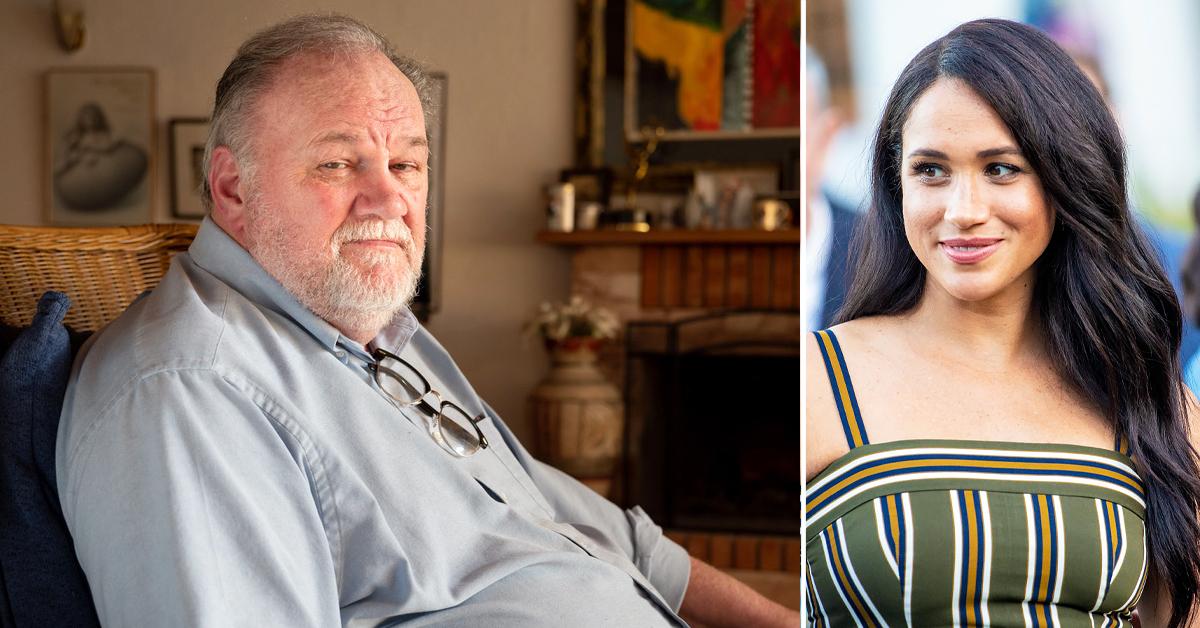 Trying to get on her good side? Thomas Markle sent his daughter, Meghan Markle, a bouquet of roses for her 40th birthday. TMZ reported.
Article continues below advertisement
The lighting director told the outlet that he also added a personalized card, writing, "Wishing you a happy birthday and brighter days."
The bouquet reportedly featured a dozen red roses with two yellow roses in the middle, signifying Meghan and Prince Harry's children, daughter Lilibet and son Archie.
Article continues below advertisement
Thomas said he wanted Meghan's children to be part of the flower arrangement as they aren't getting to know a lot of her family — but he said he has not heard from his daughter about the present.
Meghan and Thomas' relationship has been strained ever since he claimed he wasn't working with the paparazzi prior to her wedding to Harry, even though he was. Since then, things have been tense.
Article continues below advertisement
"If we're going to use the word betrayal, it's because when we were told by the comms team that this was going to be a story coming out – the tabloids had apparently known for a month or so and decided to hold until the Sunday before our wedding to create drama, which is also really key in all of this," Meghan told Oprah Winfrey in March about her dad.
Article continues below advertisement
"I will be petitioning the California courts for the rights to see my grandchildren in the very near future," the 77-year-old told Fox News.
"Archie and Lili are small children. They're not politics. They're not pawns. They're not part of the game," he continued. "And they're also royal and entitled to the same rights as any other royal. I am hoping Her Majesty The Queen and the royals and the people of England will stop and think about this. Archie and Lili are just sweet little kids."