Thomas Markle Claims Estranged Daughter Meghan Markle Has 'Been Lying For Years' & Prince Harry 'Has Influenced' Her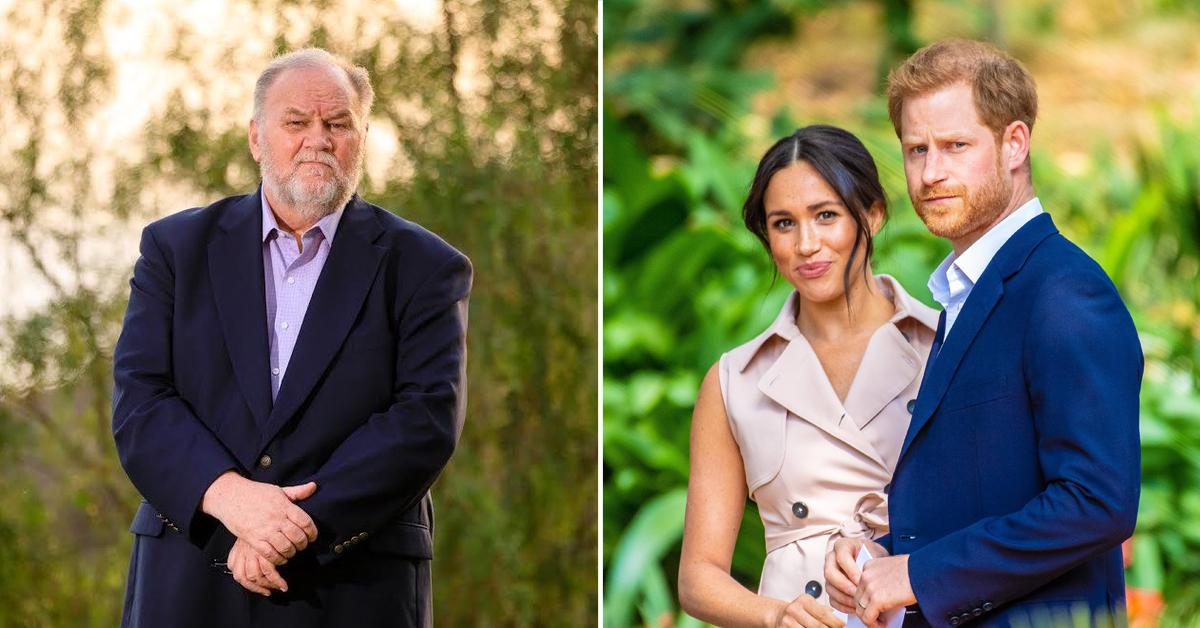 Speaking his truth! Thomas Markle didn't hold back in a new interview with GB News, where he was questioned about his estranged daughter, Meghan Markle.
Article continues below advertisement
The former lighting director was asked if his daughter was honest during her chat with Oprah Winfrey, and he bluntly answered the question.
"She lied. She's been lying for years," he said. "Lying about the archbishop? How can you say, 'We've been married three days before we got married?' Her lies are so obvious, I don't know why she says them."
Article continues below advertisement
In the interview, Meghan, 40, claimed she and Prince Harry tied the knot in a backyard ceremony before their May 19 wedding, but it turned out that was false.
Article continues below advertisement
"The Special License I helped draw up enabled them to marry at St George's Chapel in Windsor and what happened there on 19 May 2018 and was seen by millions around the world was the official wedding as recognized by the Church of England and the law," Stephen Borton, the former chief clerk at the Faculty Office who crafted the marriage license, said.
According to Thomas, Meghan's behavior has changed over the years, and he believes it's because of the red-headed royal.
"This is since Harry. Harry has influenced it," he claimed.
Article continues below advertisement
Thomas and Meghan haven't been on good terms ever since he betrayed her and worked with the paparazzi before her wedding, even though she told him not to. Now, he claims he and the former actress haven't spoken since 2018.
Article continues below advertisement
"I was laying in a hospital bed talking to them, telling them I couldn't come to the wedding and they haven't talked to me since," he shared. "If your parent was in hospital, wouldn't you be concerned — even if you were mad at them? Wouldn't you be concerned if they'd live or die?"
He added, "She's changed, she's not the daughter I knew. My daughter was a much more giving, loving person than she is now. I don't know if he's the one behind it, but I really think that Harry and some of her friends have changed her. I love my daughter, but I don't always like what they're doing."