Meghan Markle & Prince Harry Speak Out About 'Predatory Practices' After Private Investigator Apologizes For Selling Their Info To U.K. Tabloid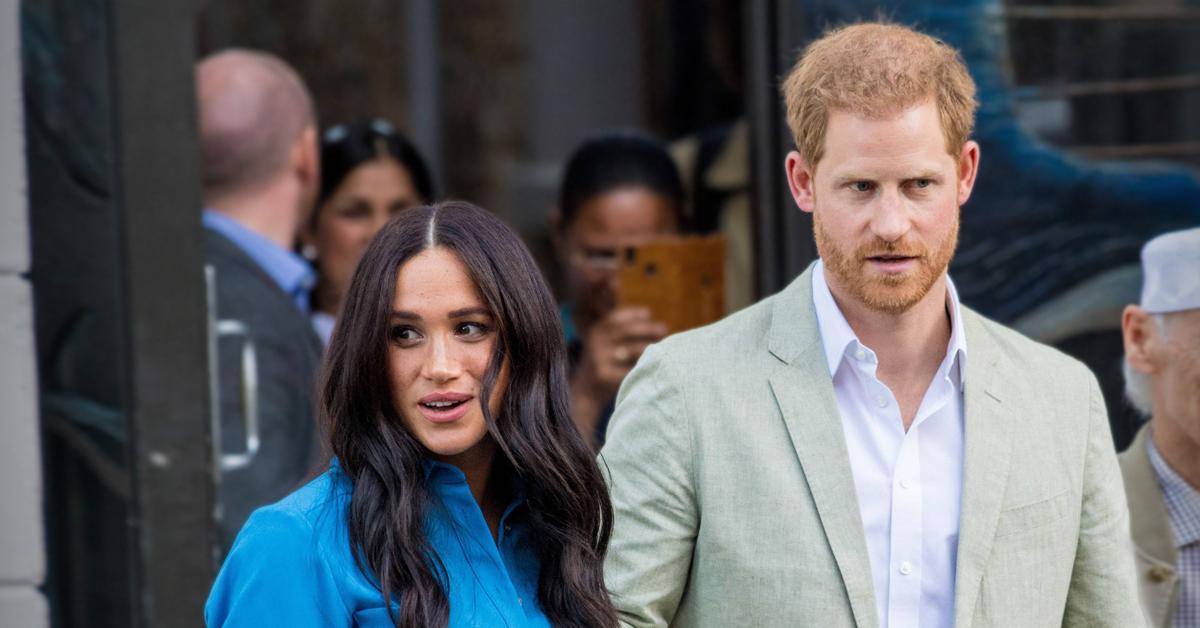 Fighting back. Meghan Markle and Prince Harry spoke out after a private investigator apologized for selling their info to U.K. tabloid The Sun.
"The Duke and Duchess of Sussex feel that today is an important moment of reflection for the media industry and society at large, as this investigative report shows that the predatory practices of days past are still ongoing, reaping irreversible damage for families and relationships," a spokesperson for the Duke and Duchess of Sussex said. "They are grateful to those working in media who stand for upholding the values of journalism, which are needed now more than ever before."
Article continues below advertisement
One day earlier, U.S. private investigator Daniel Portley-Hanks admitted he illegally obtained Meghan's social security number, address and phone number.
"Pretty much everything I found out they could find out themselves using legal means — with the exception of the social security numbers," he told the BBC. "When you have that information … it's the key to the kingdom."
Article continues below advertisement
Portley-Hanks decided to come clean so he could "clear my conscience."
"I'm deeply sorry for what I did ... and I'm available if your lawyers need to talk to me. I'm ready to give you what I know. Supply you with any information. I just wish this had never happened," he added.
News Group Newspapers, which owns The Sun, admitted they hired Portley-Hanks. "In 2016, The Sun made a legitimate request of Mr. Hanks to research contact details and addresses for Meghan Markle and possible relatives using legal databases which he had a license to use. He was paid $250," a statement read.
Article continues below advertisement
However, "Mr. Hanks was not tasked to do anything illegal or breach any privacy laws – indeed he was instructed clearly in writing to act lawfully and he signed a legal undertaking that he would do so. The information he provided could not and did not raise any concerns that he had used illegal practices to obtain the information," they added.
"At no time did The Sun request the social security number of Meghan Markle, nor use the information he provided for any unlawful practice. The Sun abides by all laws and regulations and maintains strict protocols in relation to the obtaining of information from third parties. Strict compliance is in place to cover all our reporting," the statement concluded.
This is hardly the first time the couple has dealt with lawsuits against tabloids. In October 2019, Harry, 36, took the British outlets to court over the illegal interception of voicemail messages.
Last month, Meghan, 39, won her case against the Mail on Sunday's publishers after they published a handwritten letter she sent to her father, Thomas Markle, in 2018.
"These tactics (and those of their sister publications MailOnline and the Daily Mail) are not new; in fact, they've been going on for far too long without consequence," she said after a judge granted her a summary judgement. "For these outlets, it's a game. For me and so many others, it's real life, real relationships, and very real sadness," she added. "The damage they have done and continue to do runs deep."