Thomas Markle Says Meghan Markle Wanted 'To Be Famous' When She Attended The Emmy Awards At 12 Years Old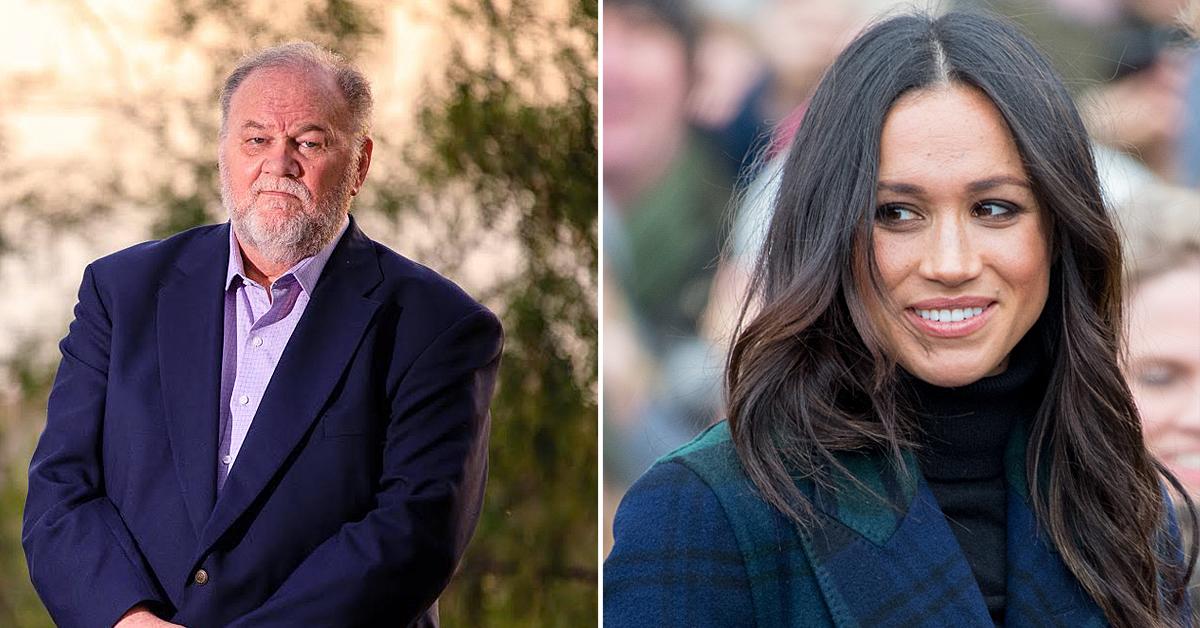 It's hard not to know who Meghan Markle in this day and age, as she has become one of the most well-known people in the world. The former actress' estranged father, Thomas Markle — who worked in Hollywood for several years — now recalls the moment when she wanted to break out into the industry.
Article continues below advertisement
"I believe this is the day around the time she was 12 when I was nominated once again for a nation Emmy Award, and I asked Meghan to be my date," Thomas, who now resides in Mexico, told Fox News.
"Once she was on the red carpet with me and the flashes were popping and the lights blaring and the red carpet blinded you all over ... Meghan turned to me and said 'Daddy, I want to be famous just like you one day.' I turned to her and said, 'You are famous to me already and in life family is all that really matters,'" he added.
Article continues below advertisement
Meghan and Thomas' relationship took a turn when he was caught staging paparazzi photos in Mexico prior to her wedding to Prince Harry in 2018.
Article continues below advertisement
"If we're going to use the word betrayal, it's because when we were told by the comms team that this was going to be a story coming out – the tabloids had apparently known for a month or so and decided to hold until the Sunday before our wedding to create drama, which is also really key in all of this," she explained to Oprah Winfrey.
"We called my dad and I asked him and he said, 'No, absolutely not [I didn't talk to the tabloids],'" Meghan shared. "I said, 'You know, the institution has never intervened for anything for us but they can try to go in and kill this story, but if they do this once, we're not going to be able to use this leverage to protect our own kids one day.' I said, 'I just need you to tell me the truth and we can help.' And he wasn't able to do that."
Article continues below advertisement
"I will be petitioning the California courts for the rights to see my grandchildren in the very near future," the 77-year-old said. "Archie and Lili are small children. They're not politics. They're not pawns. They're not part of the game. And they're also royal and entitled to the same rights as any other royal."