Source Claims Queen Elizabeth Signed Off On Prince Harry's Mental Health Docuseries — But The Info He Gave Her Was 'Misleading'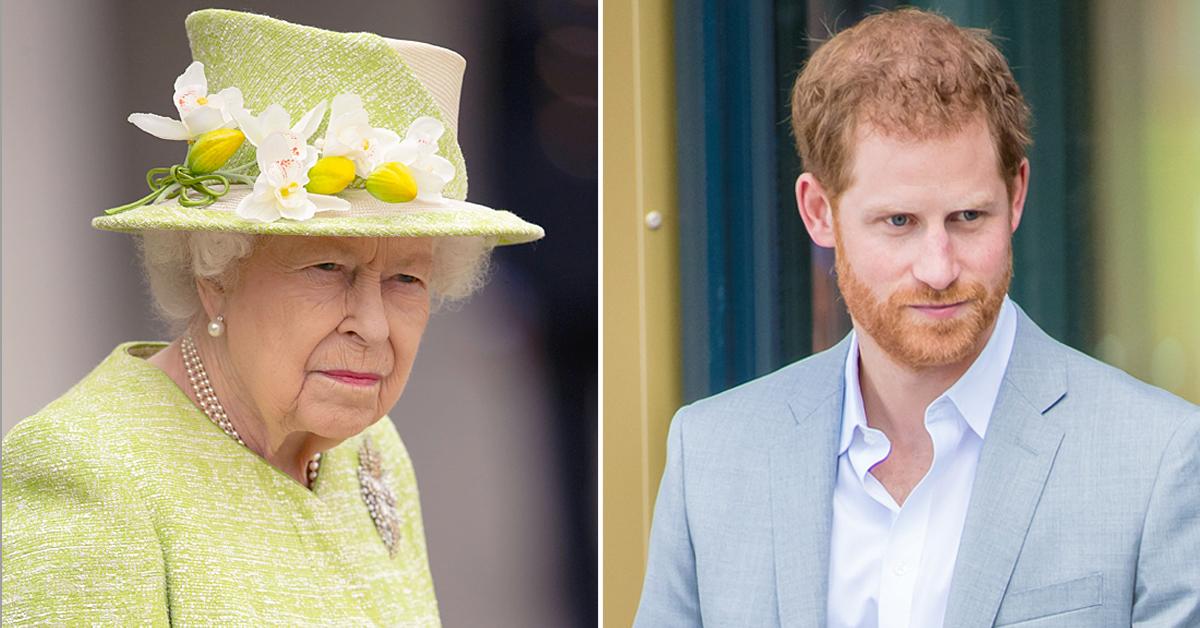 Did Prince Harry deceive Queen Elizabeth II?
According to a new report, the matriarch signed off on a proposal for the Duke of Sussex to participate in a mental health docuseries. However, at the time, she believed the production was centered about army veterans and their experiences.
Article continues below advertisement
So when Harry's AppleTV+ series The Me You Can't See debuted, the Queen was "gobsmacked," as she had "no idea" he woul be airing out the family dirty laundry, the source told the Daily Mail.
Article continues below advertisement
"It is a question of trust, and honestly any of that is hanging by a thread at the moment," the source explained. "No one within the Palace circles has anything but sympathy for Harry's trauma and troubled life, but there is upset and discomfort at him sharing it on an international television show."
Article continues below advertisement
In the AppleTV+ special, Harry blamed his "suffering" on his upbringing, as Prince Charles brushed off his mental health concerns.
He also alleged that more recently, the family wouldn't do anything to help him or wife Meghan Markle, which left them feeling "trapped."
Article continues below advertisement
Article continues below advertisement
He credited the Suits star for pushing both of them to go therapy, and he stated that he's now happy and has no regrets about starting fresh in California.
In fact, he's now opposed to sitting down with his family to discuss his confessions, sharing, "I like to think that we were able to speak truths in the most compassionate way possible, therefore leaving an opening for reconciliation and healing."
However, many believe the royal family will be fractured forever.
"There's no way they'll ever trust him after this," an insider told Us Weekly. "The damage is done."