TV Anchor Slams Prince Harry For Giving Interviews Since He Knows His Claims Are 'Hurting' The Queen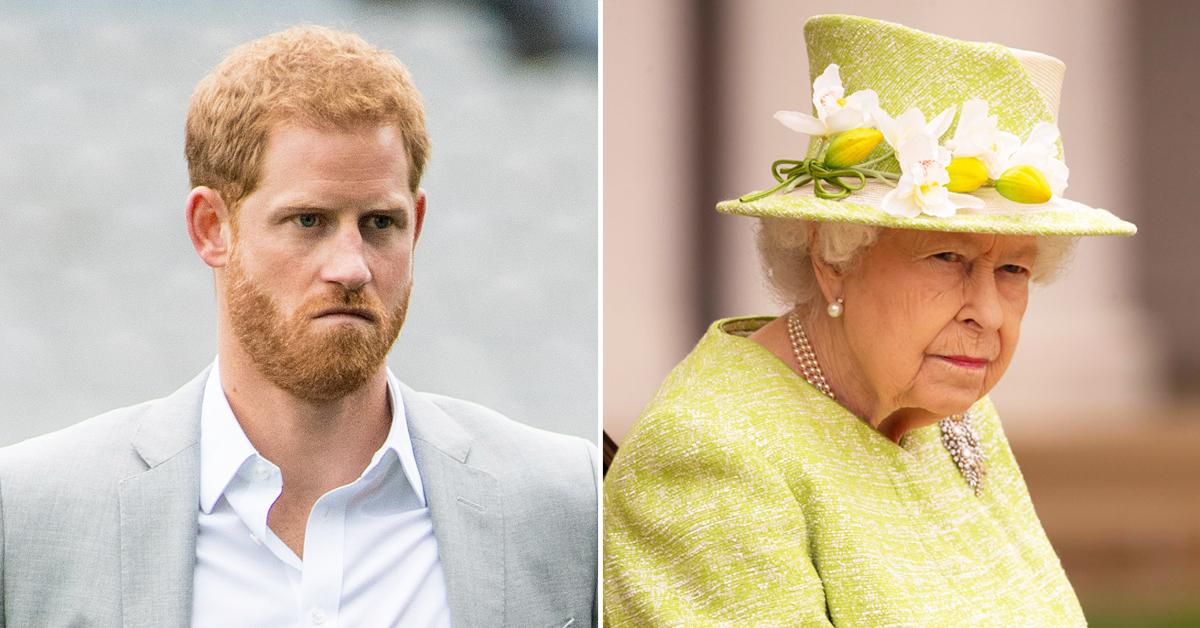 The more Prince Harry airs out his troubles with the royal family, the more some wonder about his intentions.
Article continues below advertisement
"If Harry knows that he's hurting his grandmother, why does he keep giving these interviews?" questioned Today anchor Allison Langdon. "He left the U.K. because he wanted to get away from the press and the scrutiny and yet he can't help being the headline."
Article continues below advertisement
To start, he reiterated that his brood ignored him when he revealed he and Meghan Markle were suffering from their mental health.
Prior to that, Harry claimed that when he first started struggling as a child, his father, Prince Charles, brushed him off and said that his feelings were something everyone in the royal family experiences.
Article continues below advertisement
He also suggested that the family was doing nothing to stop the hate Meghan was receiving.
"History was repeating itself. My mother was chased to her death while she was in a relationship with someone that wasn't white and now look what's happened," he stated. "You want to talk about history repeating itself, they're not going to stop until [Meghan] dies."
His words aren't sitting well with the royals, as a source told the Daily Mail that Queen Elizabeth II is hurt by his claims.
"Harry's grandmother has taken this very personally and is deeply upset by what Harry has said, in particular his comments about Charles' parenting and suggesting his father knows no better because of how he was brought up," the source explained. "It has been a very upsetting time."