Snoop Dogg Says He Has 'A Lot Of Respect' For Prince Harry & Meghan Markle, Invites Them To His House For Thanksgiving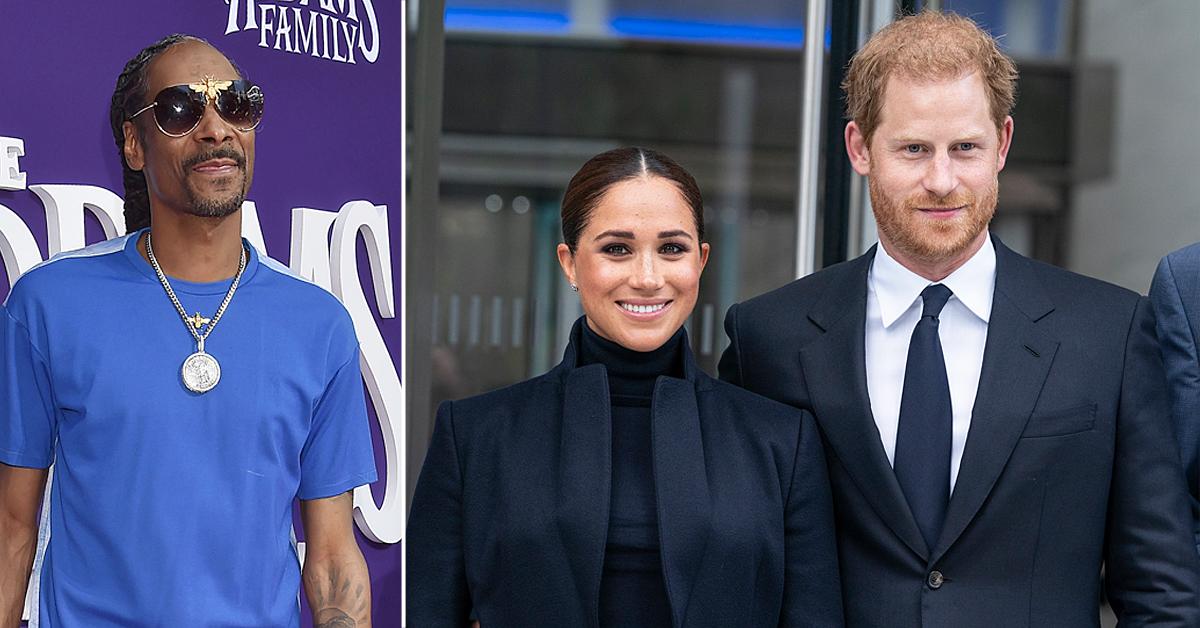 An unlikely friendship! Rapper Snoop Dogg revealed in a new interview that Prince Harry and Prince William are his "boys."
"As soon as I knew they were fans I reached out to them and we've been cool ever since," he shared with The Mirror. "I look out for them and they can reach out to me whenever they want. They know that."
Article continues below advertisement
The Grammy nominee also praised Harry and Meghan Markle for their decision to stand up for themselves and break away from the royal family.
"Him and Meghan are living their lives like they want and that can't be an easy thing with the whole world judging them," he noted. "They got to live life their way – they get a lot of respect from me for that."
Article continues below advertisement
Since Harry grew up in the U.K., he isn't too familiar with the holiday, but the "Drop It Like It's Hot" rapper insisted he's in for a gourmet meal.
"People didn't think I could cook," he noted, but "now they know" that he can after he did a cooking show with Gordon Ramsay.
Snoop Dogg isn't the first celebrity the Sussexes have befriended, as the duo have become close with Oprah Winfrey, Orlando Bloom and Tyler Perry.
In fact, they stayed at the latter's house when they first moved to America.
Article continues below advertisement
"The anger of the past has gone, and it has been replaced with a sense of purpose," she explained in the Daily Telegraph. "California is not just Harry's physical home for now – it is also his spiritual one, where nobody thinks anything of openly discussing their struggles."